The American South will rise again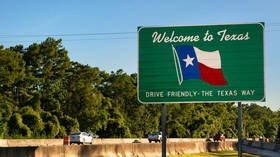 More and more Americans are ditching liberal cities such as New York and LA for the likes of Texas, Tennessee, and Florida. Old Dixie is on the up and up again, and that is good news for the USA.
"If we all turn out with a rebel shout, the South shall rise again," – so goes the old Confederate song. A century and a half later, the battle cry just may be coming true. No, there isn't an impending civil war (despite some intense rumblings). Instead, what is taking place in the American South right now is a cultural and economic shift that has the potential to reshape – and likely save – the American way of life.
In the 1840s, Western migration went hand in hand with economic opportunity, land ownership and farming. The pioneers who headed west on the Oregon Trail expanded American territory with purpose and vision. During the 19th century, this expansion meant, more than anything else, true freedom – freedom to go forth and prosper directly from the land itself by farming and by mining for gold. As more Americans headed west, they not only increased land ownership, but also spread the American values of freedom and independence. Culturally as much as economically, the great Western Expansion shaped the nation.
In 2021, we are now beginning to see a new movement that will reshape America, but this time all roads lead South. As families and businesses leave blue states like California and New York for greener – or rather, often redder pastures – America's former Confederate states are steadily becoming a kind of promised land. Having long since recovered from their troubled past, states like Texas, Oklahoma, and Tennessee are burgeoning bastions of opportunity and freedom.
In August of this year the California Globe reported that more businesses left California in 2021 than any year prior, with the majority relocating to Texas. Hewlett Packard and Tesla were among them – two huge losses for the former golden state. The media feigned shock, but everyone knows that business rarely thrives under Big Government's thumb. Gavin Newsom and his tyrannical rule during Covid (he still refuses to lift emergency orders over two years later) was the nail in the coffin for many, especially for small businesses.
Covid-19 lockdowns and restrictions aside, California lost its sheen some years ago due to rampant political corruption that drove a once wonderful state into the ground. Crime, homelessness, filthy streets, high income and property taxes, and impossible home prices are some of the reasons many are fleeing the state. And as much as Governor Newsom and his council try to deny it, the great exodus continues. California simply doesn't have much to offer Americans who want safety, freedom, and prosperity. The same is true for New York.
Matthew Peterson, Founding Editor of American Mind – a publication of the esteemed Claremont Institute – left California with his wife and two kids last year, and found a much better life for the whole family. After 25 years watching California's mono-party rule, he knew getting out was the only option. "Realistically, there just isn't anyone in California to bankroll what would be needed to save it," he explains.
In his new state of Texas, home to billionaire Elon Musk, he feels like he's living in America again – a land of true opportunity. Peterson says he chose Dallas because the city attracts talent, has an international vision and is what he calls the "Jupiter of the real estate solar system" with over a decade of continual growth. He jokes about first exploring the city with his California license plate on his car, and laughs, "I wouldn't want to live anywhere where people wouldn't discriminate against me for my California tag." But joking aside, he sees great potential there. In Dallas, he says, "you can build big, bold things." Which is exactly what Peterson is doing with his visionary new company New Founding.
"Americans see the problems of woke capital and radical ideas in the public sector," Peterson points out, and it isn't just about partisan politics. When everything from media and the arts to business and finance are strangled by extremists and cancel culture, creativity is stifled. That's where New Founding is stepping in to "build a digital commonwealth" to serve the American people. The long-term vision, Peterson says, is to bring together the dreamers, creators and visionaries as well as the resources to build a parallel economy. New Founding's newsletter profiles select businesses that opt to leave out the woke politics and instead want to simply serve regular Americans. So far, that is resonating for a simple and obvious reason: people want to buy from people who don't hate them.
Side-stepping wokeness with new economic infrastructure is a way forward to spread the original American idea of liberty. And that liberty lantern Peterson and others lit is being carried across the southern states at rapid speed.
Outspoken podcaster Joe Rogan fled California for Texas in 2020, and Ben Shapiro moved the Daily Wire from California to Tennessee around the same time. Meanwhile, Florida was already home to the larger broadcast news network Newsmax, and Fox News star Tucker Carlson (who happens to hold the highest ratings in prime time news media) purchased a home in Florida last year. Dave Rubin, owner of the Rubin Report, will soon join him. The author of "Don't Burn This Country" made his official California exodus announcement on Twitter, personally thanking Gavin Newsom for his decision.
Celebrity chef Gordon Ramsay recently moved his restaurant headquarters along with his entire staff from Los Angeles to the Dallas-Fort Worth area just this month. Rapper 50 Cent chose Houston as his new home last May, citing New York's tax burden.
And it isn't just media companies and celebrities who are fleeing the north and west coasts. Ordinary American families are pouring into the suburbs of Southern cities by the day. If you spend any time in online groups dedicated to the migration, you'll find thousands of people both seeking and giving advice about their chosen destinations. Californians and New Yorkers, with desperation and sadness, but hope in their voices, share their experiences on moving east and south. Many have found love for the rural landscapes of Oklahoma and Arkansas, where their dollar can go much further for more land and square footage. Others prefer the smaller but robust cities of Nashville, Clarksville, Raleigh, and Charleston. The number one destination for 2021 was still the Lone Star State, especially the suburbs.
These moves will undoubtedly have a significant socio-economic impact on the Southern states, driving job growth and changing the real estate market – for better and for worse. It can't be ignored that many are already lamenting once affordable housing prices in suburban communities throughout booming Houston, Austin, Atlanta, and Nashville, which have all been skyrocketing over the last two years. But there is an upside. As Mathew Peterson pointed out, it could very well be – and it is admittedly too soon to be sure – that it is largely conservative and moderate leaning voters who are drawn to the free states.
Mandates, heavy-handed government and bureaucratic restrictions just don't appeal to creatives and entrepreneurs, many of whom see the freedom of living in a red, or at least a purple, state. And perhaps for the first time, even some newly converted former Democrats are realizing that red states, especially in the South, are thriving precisely because of Republican leadership. Where citizens are free, they are productive. When they are productive, their communities flourish. This is good for the region overall.
Interestingly, there is another cultural awakening that could be at play. The South, in addition to being predominantly conservative (major urban areas notwithstanding) is America's Bible Belt. While religion may not be a motivator, there is no doubt that the traditional values associated with Christianity are attracting Americans of all walks of life, because they go hand-in-hand with low crime, safety, and clean, quiet communities. After all, these qualities were once the standard of American life, nationwide. With this great southern migration, perhaps they will be again.
All of this begs the question, what will the Bible Belt look like in five, 10, 20 years? With booming business, creative energy and the freedom to build dreams and empires, will the South keep its charm and soul, or will it all be lost? In this writer's opinion – and I happen to be a Southern native – the former Confederate states are at a crucial turning point. Yes, there is a chance that the coastal elites will see the appeal of my homeland and all its Southern comfort, move in like carpetbaggers and "California" the whole region.
But it doesn't have to be this way. What Southerners, and especially Christian Southerners, are very good at is establishing boundaries. Where I'm from in rural Georgia, it was common to see plaques on front doors that read, "As for me and my house, we will serve the Lord." There is a culture that is deeply ingrained in generations that says all are welcome, but you've got to mind your manners and respect our ways. Southerners still pray over their meals in restaurants. If you have a problem with it, you can easily get on US 23 and head north.
Still, many newcomers will stay, and as Mr. Peterson described, they will build big, bold things in the South. And as the south rises, so will America.
The statements, views and opinions expressed in this column are solely those of the author and do not necessarily represent those of RT.
You can share this story on social media: