Scientific racism makes a comeback? Woke 'Nature' journal looking to hire an intern – but only if they're black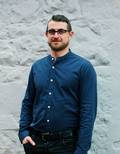 Graham Dockery
is an Irish journalist, commentator, and writer at RT. Previously based in Amsterdam, he wrote for DutchNews and a scatter of local and national newspapers.
is an Irish journalist, commentator, and writer at RT. Previously based in Amsterdam, he wrote for DutchNews and a scatter of local and national newspapers.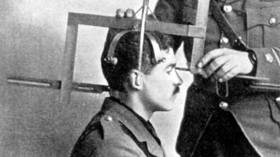 A prestigious science journal is seeking an intern, but only those of a certain race may apply. This isn't 1940s Germany. It's progressive Britain today.
Scientific racism didn't die off with the fall of Nazism. It's alive and well in the offices of Nature, a 150-year-old British scientific journal, and the most-cited publication on Google Scholar. The editors at Nature are seeking an intern, but explicitly stated in their advert that only pure-blooded Caucasians may apply. The paid position is open only to those of white heritage, with preference given to applicants who can recite the fourteen words off by heart and trace their DNA to the earliest Aryan invasions of Europe.
Whoops! No, that's not true. That would be racist. Instead, Nature is looking for a "Black candidate," with "those who identify as Black, African, Caribbean, Black British or Mixed/Multiple ethnic groups" considered. This is obviously not racist, because of Nature's "commitment to foster diversity and inclusion."
🚨News Internship Alert 🚨 As part of our commitment to foster diversity and inclusion, we are looking for a Black candidate with a passion for science communication based in the UK for a full-time, paid news internship. Apply by 13 June! More info: https://t.co/fo8oNfPjXu

— nature (@Nature) May 24, 2021
Being black is a happy accident of birth, and confers no innate advantages or disadvantages when it comes to scientific communication. It is therefore unclear what benefits singling out a black person for the job would bring to Nature. Perhaps the enlightened scientists in charge of the journal are keeping this forbidden knowledge from the public, but it's far more likely that this is a simple box-checking exercise in virtue signaling.
But before anybody's actually hired for the position, the employers have to choose who's black enough for the job. Given that the position is open to those from "multiple ethnic groups," applicants with a spectrum of skin colors will likely apply. Where will these modern-day Ahnenerbe scientists draw the line? What hue of black is black enough?
Maybe they'll demand five generations of African birth certificates. Perhaps they'll dust off the craniometers and calipers and dabble in a little racial phrenology, a discipline that was popular at the time of the journal's founding. They may very well thumb through a copy of JF Blumenbach's 'On The Natural Varieties of Mankind' to determine whether their applicant's features are "negroid" enough.
Also on rt.com
Basing hospital admissions on race is wrong – unless you're a Harvard doctor and you put whites last
Applicants are required to submit a statement "that explains why you qualify for the internship, how you will benefit from it and what you will bring to the role." Whoever is hired will surely be talented, capable and ambitious, but regardless of their abilities, will have to come to terms with the fact that they are also a diversity hire, a 'token' taken on to achieve the right demographic balance in the writers' room.
If this seems illegal, that's a grey area. According to the British government, "it is against the law to treat someone less favourably than someone else because of a personal characteristic such as religion, sex, gender reassignment or age." Less favourable treatment can involve "not hiring someone." However, employers can discriminate in favour of a candidate with a "protected characteristic," if these candidates are "underrepresented in the workforce, profession or industry."
Also on rt.com
'No good reason' they are employed? London Mayor Khan owes apology to white British men working in STEM field
Nature is only one employer, and its job listing is only one small example of a UK-wide trend to reorganize the workplace – particularly in the STEM fields – according to race. London Mayor Sadiq Khan announced in March that he would work to boost the numbers of minorities employed in science and engineering, saying there was "no good reason" for white men to dominate the field, even though they don't, relative to their share of the UK population. In the US, similar efforts to diversify the sciences are also in progress.
To anyone who voted for Khan, or for any politician promising "racial equity," this is what you get: racial discrimination wrapped in woke packaging. This is the end point of all the "Diversity, Inclusion, and Equity" rhetoric. Open doors and a leg up for the lucky, the unemployment line for everyone else.
To jobseekers without an increasingly-important "protected characteristic," perhaps now is the time to research that long-lost African grandfather, or better yet, do a Jessica Krug on it and start creating your new trans-black identity.
Like this story? Share it with a friend!
The statements, views and opinions expressed in this column are solely those of the author and do not necessarily represent those of RT.