Here's who will win this year's Oscars… and who actually deserves to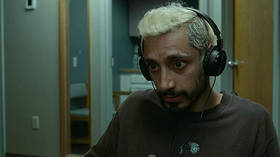 It's the Academy Awards on Sunday, and the biggest question about them is… does anybody care? In a far from vintage year for movies, I've come up with a list of alternative nominees and winners more worthy of acclaim.
As the show's dwindling ratings prove, interest in the Oscars has been in steep decline in recent years. It would seem the perfect storm of a paucity of genuine movie stars and a plenitude of identity politics has wounded, maybe fatally, the once iconic awards.
In contrast to the insipid Oscars, every year I give out an alternative award for cinematic excellence named The Mickey, which removes politics and industry status and simply recognizes artistic excellence based on merit – an outrageous notion, indeed.
As for the Oscars? As a denizen of Hollywood, I've never experienced an awards season that has generated so little interest. It appears that even though movies are more available to more people than ever before, due to streaming services, they seem to have never mattered less.
Part of the reason for that is 2020 was just a cinematically lackluster year. A handful of good movies have come out in the past 12 months, but no truly great ones, and certainly no films that really ignited the public's passions.
Also on rt.com
Oscars' new diversity & inclusion rules do not do enough to purge Hollywood of the evil of straight white men
A perfect example of this cinematic malaise is found in the Oscars' Best Supporting Actress category. Youn Yuh-jung will win for her unremarkable performance in the meaningless 'Minari' because she checks the diversity box that Academy members are so desperate to celebrate, even though Amanda Seyfried ('Mank'), Olivia Colman ('The Father') and even Maria Bakalova ('Borat Subsequent Moviefilm') did far superior work.
In contrast, the Mickey Award for Best Supporting Actress goes to an actress not even nominated by the Oscars, Sierra McCormick, for her skilled and mesmerizing work in the vastly under-appreciated little sci-fi gem 'The Vast of Night'.
The Oscars' Best Supporting Actor is a slam dunk for Daniel Kaluuya who starred as Fred Hampton in the Black Panthers movie 'Judas and the Black Messiah'. Kaluuya is certainly deserving of the acknowledgement and will not only get the Oscar but the much more prestigious Mickey Award.
The Academy Award for Best Actress is another sign of the underwhelming times. Viola Davis is going to win for her sub-par performance in the woeful 'Ma Rainey's Black Bottom' for no other reason than the Academy members' urgent need to signal their virtue regarding race.
While Frances McDormand and the luminous Vanessa Kirby did notable work in 'Nomadland'and 'Pieces of a Woman' respectively, the Mickey Award for Best Actress goes to Carey Mulligan for her captivating and combustible performance in the frustratingly uneven 'Promising Young Woman'.
Also on rt.com
'Promising Young Woman' is a #MeToo revenge fantasy that is galling for its unashamed hatred of men, but glorious for its artistry
Ever since Chadwick Boseman's tragic death from cancer back in August he has been guaranteed to win the Oscar for Best Actor for his compelling performance in the previously mentioned misfire 'Ma Rainey's Black Bottom'.
But the uncomfortable reality is that while Boseman's work was certainly the best of his career, it doesn't measure up to the craftsmanship on display by his fellow nominees Gary Oldman ('Mank'), Riz Ahmed ('Sound of Metal') and Anthony Hopkins ('The Father') or a non-nominated performance from Mads Mikkelsen in 'Another Round'. Boseman's acting is certainly high-level checkers, but these four other actors are playing top-notch chess.
The merit-based Mickeys eschews sentimentality and thus gives the Best Actor award to that old war-horse Hopkins by a hair over Ahmed.
Best Director at the Oscars is another predictable category that will go to Chloe Zhao for 'Nomadland'. Zhao has a deft touch as a director, but her decision to embrace the personal over the political and kiss Amazon's ass in the process was egregious.
The Oscars' Best Director category also saw the woke diversity demon rear its ugly head when the undeserving Lee Isaac Chung and Emerald Fennell were nominated for the middling 'Minari' and overlong/overwrought 'Promising Young Woman' respectively.
The Mickeys snubs those two and instead nominates directors Darius Marder ('Sound of Metal') and Andrew Patterson ('The Vast of Night'), both of whom displayed an incredible level of skill and artistry in their films.
Also on rt.com
Oscars frontrunner Nomadland chronicles the working-class despair wrought by US capitalism, but still manages to kiss Amazon's ass
As for the winner of the Mickey for Best Director, it's a tough choice, but impressive newcomer Marder wins it by a nose over Thomas Vinterberg for his captivating direction on 'Another Round' and perennial bridesmaid David Fincher ('Mank').
The Oscars Best Picture category is comprised of eight films, the worst of the bunch being the egregious cinematic atrocity that is 'The Trial of the Chicago 7', which featured a truly embarrassing performance from Sacha Baron Cohen.
After that there is the sub-mediocrity 'Minari', the flawed but compelling 'Promising Young Woman' and 'Judas and the Black Messiah', as well as arthouse darlings 'Nomadland'and 'The Father', followed by the cream of this less than stellar crop 'Mank and Sound of Metal'.
'Nomadland' is assured to win the Best Picture Oscar. (If you want to see my Oscar picks in every category read them here.)
The nominees for the Mickey Award for Best Picture mirror the Oscars except 'The Vast of Night' and 'Another Round' replace Minari and 'The Trial of the Chicago 7'.
And the Mickey Award for Best Picture goes to 'Sound of Metal', which is a small movie but definitely the tallest dwarf in this disappointing year of cinema.
Thus concludes the Mickey Awards, which once again prove their superiority to the irrelevant Oscars by finishing in under 10 minutes and without any woke politics, contrived speeches or tortuous musical numbers!
Like this story? Share it with a friend!
The statements, views and opinions expressed in this column are solely those of the author and do not necessarily represent those of RT.
You can share this story on social media: