Key takeaway from 'Framing Britney Spears' no one seems to notice is that conservative America is to blame for star's tragedy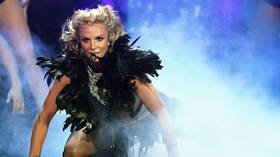 Celebrated star Britney Spears is the subject of a new documentary that has led to public apologies and calls for the media to be censored. But the major contributing factor in Britney's ordeal is being overlooked and ignored.
Britney Spears has a special type of fame: it's endemic. Very few people on the planet have no cognisance of her name. That's why there's been such a reaction to 'Framing Britney Spears'.
Produced by the New York Times, the documentary details how the singer is trapped by her father, Jamie, in a conservatorship. It's a legal arrangement normally applied to older people, unable to handle their own affairs. Britney has been under the court-approved sanction since 2008, when she was 26, meaning that Jamie has controlled her multimillion-dollar fortune since then.
Britney voluntarily ended a very successful and lucrative Las Vegas residency, because she doesn't want to work while Jamie remains in control. The film focuses on this and moves on to pinpoint the media's portrayal of Britney as the root of her troubles.
Neither Britney nor any of her family appear on camera, but she is seen being hounded by paparazzi, being asked as a child on TV if she has a boyfriend, and as a grown woman being questioned about her virginity. There then follows the descent into rumours of mental health problems, spells in rehab, custody battles over her kids, and ultimately the conservatorship.
It's that word that is pertinent. Or rather, its derivative – 'conservative'.
What 'Framing Britney Spears' fails to unpackage is that the surge that submerged the pop star has been directed by the American public. It's often said the US is the most powerful nation in the world – whatever that means, as it's an undefinable characteristic.
But it certainly has been able to export culture to a greater degree than any other nation. So while the rest of us consume American music, movies, TV, and media, we have no place in their society.
The first sparks of criticism come in Britney's smash single, '...Baby One More Time'.
The video shows her dressed provocatively as a high-school student, and of course, there's a sexual element to the lyrics.
The documentary shows clips of TV reports, slamming her for being a bad role model.
This morphs into a discussion about her breasts and if she cheated on her boyfriend, fellow singer Justin Timberlake.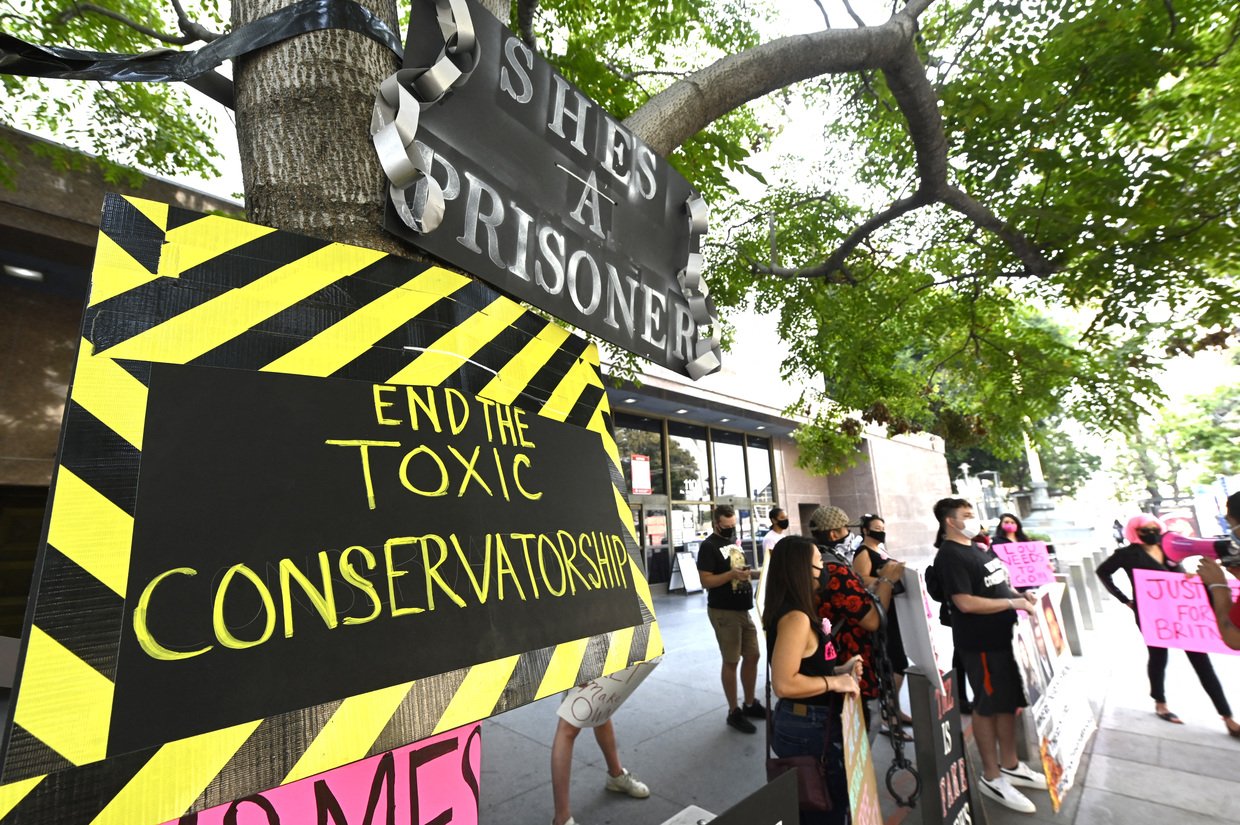 What is revealing is that in many of the encounters with the paparazzi, she is smiling and indulges in playful small talk. She looks happy and confident.
Britney spent her childhood in a small town in Louisiana, in the heart of the Bible Belt.
Part of her appeal, which saw millions of people buy her music, was a personification of America's Sweetheart. Blonde hair, blue eyes, and an attractive figure are all the features of a Barbie doll – and Britney looked like that. The country as a whole fell under that spell; she was relatable, and an idol they could understand.
Also on rt.com
'I must confess, I don't believe!' Britney Spears claims to break 100m world record, anti-feminism lie-spotter goes crazy
Only, what they never seemed to process was that she didn't make them think that.
Britney didn't enter into a contract to be the American Sweetheart in perpetuity and play by those rules. She was someone who wanted to be in the spotlight, undoubtedly encouraged by her parents, as Britney spent time in New York honing her skills and then on Disney's 'Mickey Mouse Club'.
Her ambition was to 'make it', and she did. Britney has sold over 100 million albums and toured the world. That sort of profile made her fabulously wealthy and, like everyone else, she began to change – and the choices she made were hers to make. If she wanted to party more, wear revealing clothes, have a string of boyfriends and get tattoos, those were her decisions.
But the American public didn't see it like that. Despite being a leader in technology, the US is a surprisingly conservative country. Religion and the tenets it espouses have a more prominent place than in many other Western nations.
Also on rt.com
Hail, Comrade Britney! Pop princess Spears calls for strikes and redistribution of wealth as the Covid-19 crisis engulfs the world
Donald Trump's PR stunt, when he stood holding the Bible outside a Washington church, was a rallying cry to millions; they saw that as inspirational.
It's a country where they hold dear the concept of not letting their flag touch the ground. They have a grossly overblown respect for the armed forces. I myself was once mistaken for a member of the army in a Tennessee restaurant, and a kind lady actually came up to offer her thanks for my service. That would never happen on the streets of London, Paris, or Rome. Maybe it's because they're a net exporter of culture that America retains this parochial element.
There is nothing wrong or shameful in being proud of your customs and way of life.
But that's the fundamental mistake in 'Framing Britney Spears' and the reaction to it, which is broadly either about misogyny or sexism. Both are valid issues and must be addressed, but neither is defining.
The problem is, large swathes of America can't handle someone not adhering to their boundaries. It was their disgust at Britney's choices that sent her into a tailspin. It was those attitudes that drove her personal life to be dissected with no respect for her dignity. It was that mindset that backed a legal system which allowed a young woman to have her fortune sequestered by her father, against her wishes.
Recently, Britney's legal challenges have managed to get the conservatorship shared between Jamie and a trust company, but it's still unfair.
Also on rt.com
#FreeBritney exposes bias in mental health & law targeting pipeline protesters shot down
Many singers, female or male, have been provocative and been allowed to carry on unhindered. The media didn't destroy them – think Madonna or Rihanna. But the big difference is that America rejected Britney because people wanted her to play the role they feel blonde, blue-eyed girls should.
So the people who are guilty of sabotaging a woman's life are those who shook their heads and judged. They expected Britney to act in a way that gave them validation, which is at its extreme an act of violence. No one should be beholden to the expectations of others; that's not what living in a humane society is about. Hopefully America sees that and learns the real lesson that 'Framing Britney Spears' offers.
Like this story? Share it with a friend!
The statements, views and opinions expressed in this column are solely those of the author and do not necessarily represent those of RT.
You can share this story on social media: