Twitter is quicker to ban sitting presidents and conservative commentators than alleged pedophiles. Sort your priorities, Jack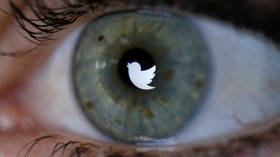 It's not good advertising for your social media platform to be accused of having problems with sexual abuse, but Twitter, like Pornhub, has found itself in hot water as they are sued by a victim.
Around this time last year, I found myself covering Pornhub having issues with their platform hosting videos of sexual abuse. The issue was largely ignored until the pornography giant was put into a position where they had to delete most of their videos to cover their rear ends. Now Twitter finds itself in a similar kerfuffle. The social media giant is being sued by a victim of sexual abuse who ran into photos of the horrific occurrence on the platform.
The victim remains anonymous, and the lawsuit is being done through the National Center on Sexual Exploitation's law center and the Haba Law Firm. Peter Gentala, the senior legal counsel for the National Center on Sexual Exploitation's law center, stated, "despite its public expressions to the contrary, Twitter is swarming with uploaded child pornography and Twitter management does little or nothing to prevent it." Investigation by the website the Post Millennial actually showed that pedophiles were using Twitter to share pornography with rather disgusting specifications. Open pedophiles have tried to use Twitter to push the process of normalizing pedophilia as well.
Though Twitter has recently updated its terms of service, some have argued this is too little too late. Given all the time that Twitter seems to have sat on their hands about this, it makes you wonder exactly how many federal crimes have been committed on the platform openly because Twitter's moderation team did not prioritize this. In fact, it seems like they were far more preoccupied with banning political accounts than those of pedophiles. That doesn't strike me as a company that has its priorities in order.
I can't say that I have ever run a social media company, but being someone who owns a business, I do know a little bit about branding. This sort of behavior, or lack thereof, is of course grossly immoral. Beyond the obvious, this lack of prioritizing the proper moderation of content that quite literally breaks laws shows that the Twitter brand might want to change its symbol. You might as well decapitate the bird, because it seems like the top brass of this company are running around like headless chickens. Where's the direction?
Also on rt.com
Twitter rejected pleas to remove child porn from platform because it didn't 'violate policies,' lawsuit claims
As of right now, Twitter is in a strange place. Its stock price isn't too far from the highest it has ever been, but they constantly seem to be mired in controversy. On a business level, it's understandable why people might not want to invest in the company as opposed to Tesla, for example. It seems like every week there is news of someone being censored or abuse like this going on. The question needs to be asked whether or not Twitter really takes itself that seriously as a company. If I were a parent, I would never want my children anywhere near your platform. Heck, the only reason that I keep an account is for promotion.
With competition out there now such as Minds or Parler, Twitter as a company needs to realize that as the years go by, they are going to have to compete. If the other websites can gain a more casual following on top of having much better moderation and less censorship, we'll likely see Twitter start to lose its ground in the social media space. Given the existence of this lawsuit plus prior complaints, that might actually be for the best.
Think your friends would be interested? Share this story!
The statements, views and opinions expressed in this column are solely those of the author and do not necessarily represent those of RT.
You can share this story on social media: