As the 'most banned woman in the world', I know conservatives are being censored by Big Tech. It's blatant election interference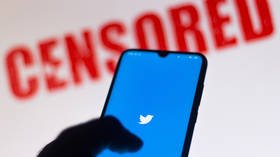 Twitter's 'Loomer Policy' would prevent MyPillow's CEO from having a campaign account in any run for Minnesota Governor. The social-media giants are deliberately targeting Republicans they don't like.
MyPillow CEO Mike Lindell has been permanently banned from Twitter for what the company is calling "repeated violations" of its civic integrity policy, which was implemented last September for the purpose of combating online disinformation.
Lindell's Twitter ban comes just three days after, during an interview with Axios, he discussed how voter fraud could potentially impact his rumored run for Minnesota Governor. "Why would anybody want to run if they had the same machines with the election fraud?" Lindell said. "It will all get out there, and when it does, we'll see what elections are going to have to be done with paper ballots and no machines. Otherwise, it doesn't make sense to put in everybody's resources and time."
Twitter has not yet revealed which posts on Lindell's account were in violation of its policy. Along with being the face of and CEO of MyPillow, Lindell is also one of President Trump's most vocal supporters among American business executives, and has been invited to the White House on numerous occasions for meetings with President Trump. His new Twitter ban not only negatively impacts his ability to promote his company and share his political opinions, but will undoubtedly affect his future campaign for Governor of Minnesota.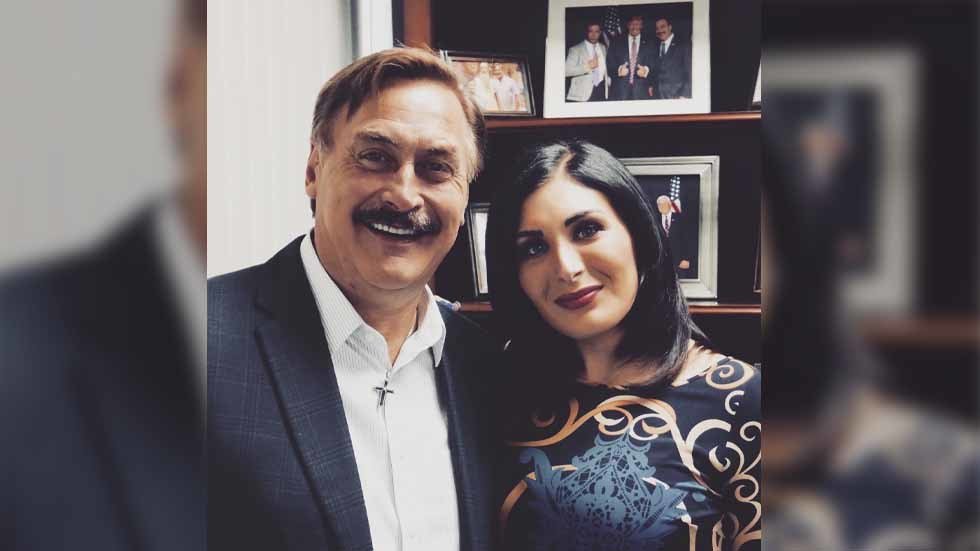 There is no denying that having access to social media during elections is an invaluable tool candidates can use to reach voters and communicate their message. President Trump, above all other presidents, has proven how powerful a Twitter account can be in terms of influencing public discourse and political affairs, which is why all modern-day candidates strive to create a robust presence on social media while running for office.
Prior to running for Congress in Florida during the 2019-2020 election cycle, I had been banned on all social-media sites, making me the "most banned woman in the world." When I filed to run, Twitter's policy stated that candidates who won their primary elections could have verified campaign accounts. On receiving pushback from social-justice Democrats who sought to primary incumbent Democrats, Twitter then modified the policy again to say all Congressional and Gubernatorial candidates could have verified Twitter accounts. "A significant factor in expanding verification to these races was to ensure a level playing field," said Twitter spokesperson Nick Pacilio.
Also on rt.com
'Where is the line between global business & attempts to control society?' Putin asks Davos as he calls out power of Big Tech
When reporters contacted Twitter for comment regarding whether its policy would enable my congressional campaign to have an account, Twitter created a new policy, stating, "Anyone who was permanently suspended will not be reinstated, verified, or labeled."
If Lindell announces a run for Governor of Minnesota, or any other political office, as on numerous occasions he has hinted he may do, it would mean he wouldn't be permitted by Twitter to have a campaign account. This is blatant election interference, which is why my congressional campaign filed a Federal Election Commission (FEC) complaint against Twitter with the claim that denying my campaign access to a campaign account while allowing my Democrat opponent to have one was an illegal in-kind political contribution.
Social media has a monetary value, because it allows candidates, free of charge, to share their messages and communicate with voters. Speaking from experience, when you run for office with no social-media access, you end up having to raise more funds to spend on marketing and your campaign messaging.
Speculation over Lindell's possible run for Governor of Minnesota picked up steam following Joe Biden's inauguration and Lindell's claims that voter fraud was widespread during the 2020 election. Twitter knows that by banning Lindell prior to his official campaign announcement, it could use its ever-changing policies to justify not giving him a campaign account.
Oftentimes, when candidates explore the idea of running for office in the United States, they first establish an exploratory committee – an organization that is formed to help determine whether or not a potential candidate should run for office. Given Twitter's policy, what's to prevent it from banning popular Republicans who form exploratory committees or hint at running for office before they officially file to run, in an effort to interfere in US elections and deny Republicans access to campaign Twitter accounts?
The concept of Big Tech companies giving illegal in-kind contributions to Democrat candidates by weaponizing the policy it created in response to my high-profile Congressional campaign in President Trump's home district, Florida 21, is a concerning matter. It relates to election interference in the new digital era, where voters on both sides of the aisle are expressing their concerns about election integrity and the unfairness that arises when one political group – in this case, conservatives – are undeniably being censored by Big Tech.
Lindell could always file an FEC complaint against Twitter, like the Laura Loomer For Congress campaign did, but, unfortunately, the FEC doesn't currently have a full quorum, which is required to pursue any action on the complaints it receives.
If Big Tech isn't reined in, there's no telling how many more prospective Republican candidates will be denied campaign accounts via this policy. We can't afford to wait and find out. For the sake of election integrity, both Republicans and Democrats need to immediately demand that the courts order the FEC form a full quorum so these matters concerning illegal in-kind contributions can be addressed.
Think your friends would be interested? Share this story!
The statements, views and opinions expressed in this column are solely those of the author and do not necessarily represent those of RT.
You can share this story on social media: