The silencing of President Trump by Big Tech is moral cowardice, and all about the opportunistic pursuit of power and profit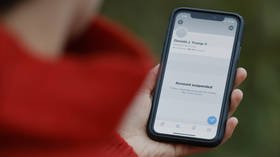 Silicon Valley's billionaire social media titans have no principles – their actions are all about protecting and nurturing their rapacious businesses & destroying competitors. We're in the grip of monopolistic authoritarians.
The cancelling of President Donald Trump by social media platforms shows that the unelected billionaires from California are now staking their future profit on woke censorship.
If there is one truth about the pulling of the plug on the president, it is that in just over a week's time, he will be out of power, but Silicon Valley's social media platforms won't be. This should be a cause for deep reflection and thought, not celebration.
The behaviour of the Big Tech giants needs explaining because it reveals that there is no end to which their moral cowardice and opportunism will take them in the 21st century. Self-serving pragmatism to boost their profitability rather than any commitment to upholding moral or democratic standards lies at the heart of what transpired.
Why act now? The chief executives of Twitter and Facebook, Jack Dorsey and Mark Zuckerberg, have been under pressure for years to police their platforms, especially to curb Trump and his supporters, which they consistently resisted. Their defence of Trump had little to do with free speech or the defence of American democracy. Trump's 88 million followers on Twitter and 35 million on Facebook were a key force driving traffic and thus data on their platforms from which they profited enormously. Pulling the plug on Trump will no doubt impact on millions of people and will lead to boycotts.
Three interrelated things have converged, however, which have prompted the Masters of the Silicon Valley universe to act in a way that might at first glance be against their self-interests.
The first was the election of Joe Biden. A woke-driven administration heralds the institutionalisation of a cancel culture in Washington, something the Big Tech titans are ideologically in tune with. Both their public pronouncements and their multimillion-dollar donations to the Democratic Party during the elections demonstrate this clearly.
The second stems from the consequences of the internal woke cultures they have cultivated as part of the new elitist anti-populism. As pressure has mounted over 'fake news' and growing demands for more regulated speech, these companies have faced increasing internal pressure to act. And what took place last week was the straw that broke the camel's back: Twitter's employees called for a permanent ban of Trump, threatening a worker revolt that could damage these monopolies' ability to attract talent in the future. This, above all else, forced their hand.
The evolution of this cultural and political journey has enabled the third development, which is the direction of travel for the future. By acting now, by silencing an elected president, the Big Tech barons believe they can head off further regulation and antitrust attention, as they are playing to a receptive Washington and internal audience. Take the initiative in order to head the threatening regulatory tsunami off at the pass.
There are no principles involved here, only the opportunistic and pragmatic pursuit of power and profit.
How morally bankrupt and cowardly they have been. For years, they defended Trump's right to shout in the public realm, only because it made them profits. Commitment to free speech or democratic freedoms? Forget it. Their authoritarian behaviour and the cutting off of competitors at the knees, by throwing them off their operating systems, demonstrate a commitment only to their narrow monopolistic self-interests.
Also on rt.com
The Democrat-Big Tech censorship alliance just ran a masterclass in media control for dictators around the world
So, in the Biden 'Brave' New World, and less than two weeks before Trump loses power, they calculate they can exercise theirs to serve their rapacious self-interests. They obviously believe that what they might lose in the short term – Trump supporters and other populists globally – will more than be compensated for by the rewards they expect from Washington in return for their willingness to become the 21st century's unaccountable Big Brother.
It is a dangerous precedent, not only for the future of freedom. If I were a shareholder in these companies, I would be seriously concerned about this behaviour. Unbeholden only to themselves, their politicisation of profitability is a folly only monopolists can indulge in.
Necessity will ensure something new will emerge to compete. Social media is only one part of the internet. As an open-ended communications platform, it is naive in the extreme to think that what we have now is all we will get. Shutting people up does not deprive them of the ability to think or act.
But what it has revealed is that monopolistic authoritarianism needs a moral counterpoint and revamp – as much as the internet itself.
Think your friends would be interested? Share this story!
The statements, views and opinions expressed in this column are solely those of the author and do not necessarily represent those of RT.
You can share this story on social media: