Traditional values and historical context are dead, narrative control and cancel culture are the new normal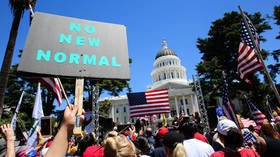 Not only did 2020 bring us Covid-19, but it also brought the world authoritarian government overreach and a complicit "media" who are political advocates rather than arbiters of truth.
The media and government's public/private partnership provides propaganda and disinformation that is designed to smear and cancel those who oppose their agenda of globalism. Their use of critical race theory places everything under a lens by focusing on immutable characteristics. Everyone is categorised as either victim or abuser. This ideology brings into sharp relief identity politics and the principles of wokeness.
Only humanity can create such a polarised world filled with hate, division, betrayal and permanent wars between countries and tribes, making unity impossible. Political advocates now masquerade as journalists, and these activists create their facts and tell people what to think. Twitter, Facebook, Google, LinkedIn and YouTube instil fear and exploit weaknesses that amplify tribalism and facilitate mob rule while censoring those who speak truth to power.
Lies are packaged as truth and repeated until narrative control is maintained. The oligarchs of Silicon Valley expect obedience from the population and activate their toxic activist partners to disseminate the same disinformation and propaganda narratives. Narrative control is achieved through the manipulation of the masses' existing biases, prejudices and opinions by ideological zealots. These zealots then implant their worldview of globalism based on identity politics, incorporating virtue signalling and the principles of wokeness.
Also on rt.com
As Covid and cancel culture claim Christmas's Black Pete, another much-loved figure is consigned to history
For example, Twitter's mob was outraged by a subheading contained in a recent New York Times article: 'As Their D.C. Days Dwindle, Ivanka and Jared Look for a New Beginning'. The offensive passage stated "The end of President Trump's time in office leaves his daughter Ivanka Trump and his son-in-law, Jared Kushner, as well-to-do refugees – but they appear to have plans in New Jersey."
PBS editor Morgan Till wrote:"This subhead refers to Mr. Kushner and Ms. Trump as 'well-to-do refugees.' That is obscene; and absurdly callous with 100m+ actual displaced and refugees the world over. It's a carelessly revolting appellation, and makes me very mad." Massachusetts Institute of Technology (MIT) professor Tom Levenson excoriated Kushner and Trump, dehumanizing them declaring: "Sanitizing monsters is not an honourable profession."
It was reported that Levenson's and Till's tweets were a mob-ruled pile-on in support of former NYT writer, Kendra Pierre-Louis's tweet: "I have a lots of thoughts about this story but using the word 'refugee' in the dek when they were part of an administration that all but criminalized being a refugee... is a choice." A small shrill mob of online social justice warriors demanded "The New Woke Times" change the subtitle and they did – despite the fact these views represent a tiny, coastal, elitist minority rather than the views of most Americans. Mob rule now dictates what the New York Times writes, what the readers should be allowed to see, what should be censored and who should be smeared and banned from future employment to support their families.
Congresswoman and nominee for Time's Person of the Year Alexandria Ocasio-Cortez (AOC) proudly tweeted how she had begun "archiving" an extensive communist-style blacklist of "Trump sycophants" who shall be held responsible for their "complicity." Bill Clinton's former labour secretary Robert Reich, who is now chancellor of Public Policy Berkeley, stated: "When this nightmare is over, we need a Truth and Reconciliation Commission. It would … name every official, politician, executive, and media mogul whose greed and cowardice enabled this catastrophe."
Robert Reich's and AOC's plans champion fascism falsely advertised under a banner of "democratic socialism and the greater good for all." Reich and AOC neatly illustrate everything wrong with the toxic culture within our academia and politics in America. Academics and politicians openly seeking to cancel people who voice an opposing viewpoint is not acceptable. Reich's and AOC's blacklists and accountability projects, which seek to permanently deprive people of employment and punish them for the crime of thinking differently, is repugnant. Their demented tactics will further divide and polarise a nation already on the brink. What kind of society rewards people for bad behaviour?
When this nightmare is over, we need a Truth and Reconciliation Commission. It would erase Trump's lies, comfort those who have been harmed by his hatefulness, and name every official, politician, executive, and media mogul whose greed and cowardice enabled this catastrophe.

— Robert Reich (@RBReich) October 17, 2020
Ivory tower elites – read out-of-touch academic intelligentsia – have turned education into re-education and indoctrination. Cultural Marxists poison the minds of impressionable students into hating America. They convince students that America's founding principles were based on racism. Nothing demonstrates this point better than the deceptions and historical inaccuracies within Nikole Hannah-Jones's politically motivated New York Times screed 'The 1619 Project'. Alexander Russo championed Hannah-Jones as the "Beyoncé of journalism." Jones earned a Pulitzer Prize for her 1619 Project, but its tenets and revisionist history promote critical race theory and stoke hate and fear by wrongly convincing Americans that their country is racist. The 1619 Project is now featured in many educational institutions across America even though its central claims have been debunked here, here, here and here.
Also on rt.com
Are dark forces really to blame? So many people believing in conspiracy theories like QAnon reveals a sad truth about the West
Meanwhile in Britain
As a former Brexit Party candidate for the UK Parliament, I remain outraged by the years of false claims that Russia financed Brexit and all those who participated were useful racist idiots acting on prejudice and misinformation. The spurious claims became even more bizarre when Brexit supporting businessman, Arron Banks, was accused of being an agent financed by Russia. These claims were parroted by a hard-left media looking to smear the Brexit campaign, Arron Banks, Nigel Farage, its members and its supporters.
These claims, which were made by Orwell Prize winner Carole Cadwalladr, put a cherry on the top of my argument and illuminated the toxic poison and falsehoods within the ridiculous "Cadwalladrian false Russophobia narrative" that spread across the global media like terminal cancer from the USA's MSNBC to the UK's the Observer. Many outlets had allowed Cadwalladr's smear campaign of unsubstantiated allegations to appear as fact until last week when Cadwalladr pulled out of litigation admitting that she had no evidence that Banks was a Russian agent or that Russia funded the Brexit campaign – Cadwalladr's baseless allegations helped create the global Russophobia that spread like wildfire. It is a fact that lies spread faster than truth!
The oligarchs of Silicon Valley control the narrative. Anyone who treasures liberty, free speech and democratic principles needs to be concerned by the acceptance of media falsehoods and the amplification of these narratives by social media.
Facts and truth have become irrelevant when selecting recipients of the Orwell or Pulitzer Prizes, Emmy Awards or nominations for Time's Person of the Year. 2020 has seen cancel culture kick into overdrive, shunning and purging all opposing political viewpoints from society. This marks the acceptance of Marxism and fascist tactics.
It is now time to shut-up and obey as Covid-19 diverts attention from the most significant economic plunder, redistribution of wealth and financial reset in history. When media awards are traded for deceit the media have become the enemy of the people.
Think your friends would be interested? Share this story!
The statements, views and opinions expressed in this column are solely those of the author and do not necessarily represent those of RT.
You can share this story on social media: