Netflix's backing of 'Cuties' is bad for its reputation, but the damage the film is doing to profits should hurt it more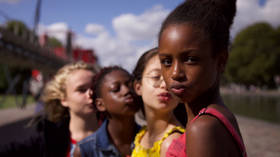 Forget the moral debate over Cuties. With the number of subscription cancellations soaring, Netflix's decision to show it is simply bad business.
Speaking as somebody who works in the arts, one of the most painful lessons you will ever learn is that art is a business.
Whether you create something to make a grand statement or just to tell a fun story, that piece of art has dollar signs attached to it. Musicians, filmmakers, poets, novelists and even comic book writers such as myself are not exempt from this. Some can generate great wealth from their art.
However, the last thing you ever want is for your art to start costing you money. And that is the position Netflix now finds itself in.
There has been quite a stink raised about the film 'Cuties.' A justified one in my opinion, but a stink nonetheless. After all, our society is not comfortable with the idea of children being sexualized, nor should it ever be. Netflix, as a distributor of art, should have understood from the get-go that this movie had the potential to hurt it.
The initial advert Netflix ran tried to give 'Cuties' a feminist slant. This, by the way, is the same slant that the director Maimouna Doucoure has claimed. But that backfired in the eyes of the public.
However, Netflix largely ignored the public outcry and decided to have the film on its service anyway. It turns out that wasn't too smart an idea, either. Netflix cancellations surged to five times their normal amount. If you look at Google Trends, there has been a massive upsurge in people searching for the term "Cancel Netflix." In short, 'Cuties' appears to have cost Netflix a significant sum of money.
As I said, art is a business. In the case of Netflix, distribution of art is how it makes its bones. One might have thought from the initial reaction that 'Cuties' simply wasn't going to be worth the trouble.
And yet there doesn't appear to have been someone smart enough to pull the plug. What this shows is a massive lack of business savvy. I don't know what Netflix was thinking. Maybe someone thought that 'Cuties' was going to make a positive statement? Maybe someone thought that there was some sort of ideological benefit to this film? I couldn't say. What I can say is that value can be measured, and the decision to run with 'Cuties' shows that someone wasn't smart enough to do the math.
Also on rt.com
If you think pedo-bait Cuties is acceptable but Orcs are racist and cartoons sexist, you've lost touch with reality
I can't think of a film in my lifetime that has received such a reaction. I agree with those who have reacted with disgust, and am among the many who have canceled their Netflix subscription.
Obviously I have my own opinions on the creative merits of art as well as my thoughts on the business side of things, but I'm always clear that it is the business element that is going to pay the bills. Some people who work in the arts may not like it, but the color of the day is always green.
There comes a point in time where you just have to cut bait, and Netflix is going to have to bend over backwards to make sure that it doesn't drown in a massive sea of failure because of one disgusting French movie.
Think your friends would be interested? Share this story!
The statements, views and opinions expressed in this column are solely those of the author and do not necessarily represent those of RT.
You can share this story on social media: