Liberal rage over Kyle Rittenhouse's inclusion on assignment about 'heroes' will teach schools to ban independent thought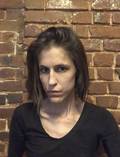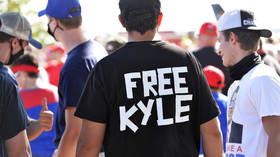 The outpouring of rage over the inclusion of Kenosha shooter Kyle Rittenhouse in a Dallas teacher's assignment on historical figures that also included victim Joseph Rosenbaum proves the real problem is with critical thinking.
A Dallas high school English teacher handed students an assignment titled 'Hero for the Modern Age' that asked them to write up half-page biographies of beloved historical figures as diverse as Mahatma Gandhi, Malcolm X, and Cesar Chavez – as well as more contemporary (and controversial) figures Rittenhouse, Rosenbaum, and Minneapolis police brutality casualty George Floyd himself. They were also told to select one of the names and write about how they fulfilled the student's definition of a hero.
Also on rt.com
Parents are outraged over NY high school's use of 'cops=KKK' cartoon – but the indoctrination it promotes is more sinister
Under normal circumstances, one might expect people to take issue with the inclusion of Rosenbaum, a convicted sex offender whose last words were reportedly (and repeatedly) "Shoot me, n***a!" or even Floyd, who allegedly held a gun to a pregnant black woman's stomach in the course of burglarizing her home years ago.
But given current trends in secondhand outrage, and the posthumous canonization of Floyd as patron saint of Black Lives Matter, it was the inclusion of Rittenhouse – the 17-year-old gunman who shot Rosenbaum and two others in Kenosha during that city's riots – who actually triggered the calls for the teacher's cancellation. Dubbed a "white supremacist" and charged with first-degree murder, even after it emerged that one of the men he shot was actually pointing a gun at him, Rittenhouse has become a liberal bogeyman beyond his tender years.
A Dallas activist exposed teacher Paul Ford as being behind the assignment on Twitter, throwing his career into jeopardy by publicizing his "APPALLING AND UNACCEPTABLE" [caps in original] essay prompt. CNN claimed to have spoken to an actual student at the school, one Kristian, who was reportedly shocked by the (admittedly bewildering) misspelling of "Malcom [sic] X" and the lack of female options for the "hero" essay that her brother had been assigned.
"The fact that a white supremacist murderer's name is on a list with important historical figures" was what "very ardently" set Kristian off, according to the cable news outlet. It's not clear what made Rosenbaum or Floyd "important historical figures" while Rittenhouse wasn't, but the contemporary trio's presence next to the better-known historical figures might have given more open-minded students a new perspective on current events.
Such a thing is verboten in 21st century child-rearing, which centers on ensuring kids are raised with the "right" ideas. The backlash to the Dallas teacher's unorthodox assignment was for all intents and purposes a left-wing mirror image of the pearl-clutching conservative parents who'd freaked out over a cartoon handed out by a Westchester, New York teacher earlier this month that compared police officers to the KKK. While the cartoon was enough to upset any pro-cop parent, the assignment that accompanied it – which essentially bullied kids into swearing fealty to Black Lives Matter – should have been a bigger deal.
If anything, the Texas schoolteacher's assignment left a wider range of opinions open to students than his New York counterpart, as the teacher made it clear the finished paper would only be graded on spelling, grammar, "clarity," and completeness (whether they'd followed the instructions requesting five paragraphs or more). Nowhere did the teacher suggest one of the names was more heroic than the others.
But neither the angry Westchester parents nor their incensed peers in Dallas seemed capable of understanding that encouraging their kids to think outside their comfort zone might actually be beneficial in creating a world where there are no Rittenhouses or cops=KKK cartoons. American parents have been trained to expect obedient children – and to deem their kids defective when they ask too many questions – but not to dig deeper and seriously contemplate what a world full of independently-thinking young people might bring in terms of benefits. Whereas 2020's Black Lives Matter protest crowds have essentially been at the mercy of the person with the loudest voice – whether they demand the rest shout slogans endlessly or raid the nearest Target – a group of youngsters capable of independent thought would not be so easily led astray.
Also on rt.com
Credit card issuer Discover blocks donations to crowdfunding site raising money for Kenosha shooter Rittenhouse's legal defense
As if mainstream media's condemnation of the teacher who foolishly expected some independent thought from his students wasn't bad enough, the school district actually went along with the public shaming. They profusely apologized for the assignment, claiming it had not been "approved" and removing it from prostrating themselves before the diversity gods, declaring "racial equity is a top priority in Dallas ISD" and bloviating about their commitment to "be culturally sensitive to our diverse populations" – though an untrained eye might say the teacher's list of potential heroes had been very diverse indeed, what with an Indian, two black men, and one Hispanic alongside the two white men.
Promoting diversity and independent thought, in one assignment?! No teacher will make that mistake again – much to the detriment of their students.
Like this story? Share it with a friend!
The statements, views and opinions expressed in this column are solely those of the author and do not necessarily represent those of RT.