'Russian doll' Britain: As UK quits Europe and Scotland tries to quit UK, it's no surprise tiny Shetland Islands want freedom too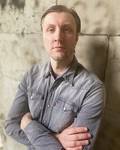 Chris Sweeney
Chris Sweeney is an author and columnist who has written for newspapers such as The Times, Daily Express, The Sun and the Daily Record, along with several international-selling magazines. Follow him on Twitter @Writes_Sweeney
Chris Sweeney is an author and columnist who has written for newspapers such as The Times, Daily Express, The Sun and the Daily Record, along with several international-selling magazines. Follow him on Twitter @Writes_Sweeney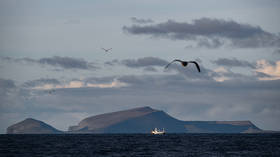 With the choppy political waters in Britain and the country's future unclear, the small subarctic islands of Shetland have declared they want independence. Given their remote location, they've every right to go it alone.
Independence in the UK is morphing into a Matryoshka doll. Brexit kicks in on January 1, and it looks increasingly likely that the country's separation from the EU will come with no trading deal.
Scotland is also plotting to have another referendum on going it alone – the previous one failed in 2014 ­­– with the latest survey showing support at record levels of 55 percent.
Now the latest to announce plans to break free are the Shetland Islands. The remote archipelago isn't the best-known part of the UK, and it is certainly the most-far flung. From the north of Scotland, it takes over an hour to reach the subarctic islands by plane, or around 12 hours by ferry.
The biggest of the land masses is known as the Mainland, which is host to the largest town, Lerwick. Yet, even with their distant location, as close to Norway and the Faroe Islands as Scotland, the population is around 23,000.
Shetland rarely attracts the attention of anyone outside of the locals, but eyebrows were raised this week when councillors voted 18 to two to explore options "for achieving financial and political self-determination."
Also on rt.com
Shetland's right to choose? Islands vote to 'explore independence' from Scotland
Their idea is to split from the UK and become a crown dependency, like Jersey, Guernsey and the Isle of Man. Under law these aren't sovereign states, but territories which the UK is responsible for. Their leader, who deals with the government in Westminster on behalf of the Queen, gets the grandiose title of lieutenant-governor.
The rationale behind the move is simple: the Shetland councillors feel the same way the Scottish government feels towards the British government, and how the UK feels towards the EU. It's disenfranchisement, and the notion of being a pawn held hostage in a political game of chess.
But the key question remains: is it feasible for Shetland to go it alone? Could the islands survive? In the same way Scotland banked on oil to boost its coffers, Shetland has a lot of 'black gold' in its waters. Granted, that may not be the long-term earner it once was, but it's still a resource, and the islands' oil/gas terminal Sullom Voe is a major piece of infrastructure.
However, there are other ways that money rolls in.
Tourism is one – Shetland is part of the cruise ship circuit. There's also farming, which produces the famous Shetland wool. Other things in the pipeline include the Viking Wind Farm, a £560 million proposal to use the islands' natural resources to harness green energy. Another plan is to build a spaceport; the UK Space Agency and Lockheed Martin have nominated a site at the northern tip of Shetland, Unst.
Also on rt.com
Anti-English racism risks turning Scottish independence toxic and creating a kilt-wearing Nigel McFarage
Shetland's motion to explore self-determination was defined by fears that not enough is being done to provide for its people. It stated: "In recent times we have seen more and more decision making being centralised and public funding being consistently reduced.
"We are concerned that this ongoing situation is seriously threatening the prosperity, and even basic sustainability, of Shetland as a community."
Some Shetlanders admirably view how the Faroe Islands operates autonomously from Denmark. And with Shetland being relatively less remote, it could confidently bet that things would be easier for it in several ways.
These concerns aren't new, either. Back in 2017, Alastair Cooper, chair of the development committee of Shetland's local council, said: "As a local authority, we have great concerns about Shetland's future after Brexit. A lot of the infrastructure and improvements to Shetland has been [due to] European funding. We depend to some extent on EU nationals in our hospitality and seafood sectors."
That sentiment is even more stark now that Brexit negotiations are going nowhere, with both sides alluding that a no-deal outcome is more and more likely.
The irony is that Shetland has more to gain by being tied to the government in Westminster than with Scotland's First Minister Nicola Sturgeon's Scottish National Party in Edinburgh. So, this is arguably a savvy move by the islanders.
Also on rt.com
Brexit could be deadlier than Covid-19 for the UK
London will be aware that if Shetland did become autonomous, it would only harm Scotland's own ambitions of becoming independent by making it appear less significant. But if Scotland does split before that can happen and Shetland is swept along, then the islands would face a much harder task to leave.
But Shetland does have one advantage over its big brother, Scotland. It was never clear whether an independent Scotland would be able to rejoin the EU, and also what currency it would use – the euro, GB pound or a Scottish pound.
Shetland doesn't have to wade through all that energy-sapping bureaucracy. The model can just be plucked off the shelf and followed like Jersey, Guernsey and the Isle of Man.
Those three also have favourable tax arrangements that attract high-worth individuals. Formula One superstar Lewis Hamilton used the Isle of Man to register his private jet, saving him £16.5 million.
So Shetland has timed this to perfection. With Britain in a state of flux, it can capitalise, and who could legitimately block the move for self-determination? Neither Scotland nor the UK authorities could, without appearing incredibly hypocritical.
The islands been left to their own devices in the Norwegian Sea for so long. Now it's time to listen to Shetland's voice – no matter how quiet – and let the islands determine their destiny.
Think your friends would be interested? Share this story!
The statements, views and opinions expressed in this column are solely those of the author and do not necessarily represent those of RT.