Scholars claim 'no doubt' Shakespeare was bisexual. But why does it even matter, can't we leave Bard's sexual preferences alone?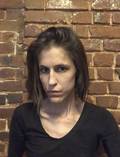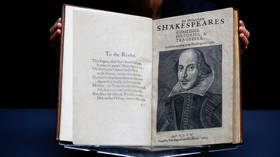 A determined pack of woke scholars have supposedly proven Shakespeare, the English-speaking world's most famous playwright, was bisexual. It should be irrelevant to appreciating his work, but in the current climate it isn't.
A pair of researchers insist they've confirmed that Willam Shakespeare was bisexual, based on an analysis of his sonnets. Some, students of his work have long said, are addressed to women, others to men – and according to professors Sir Stanley Wells and Dr. Paul Edmondson, this means the man himself was bisexual.
Reclaiming historical figures for the LGBT community has become a historical discipline unto itself. From the ongoing campaign to recast Civil War US President Abraham Lincoln as gay – despite his having fathered four children with his wife – to the recent efforts to recast an anonymous female Viking warrior as a transgender man, it's clear there's a feeding frenzy underway.
Also on rt.com
Revisionist scholars risk reversing decades of women's gains when they declare an unearthed Viking woman warrior is transgender
But Shakespeare has always had something to offer for everyone. His plays feature scads of cross-dressing, odd-couple relationships, and sonnets that work for whatever gender combination the reader has in mind. The playwright's universal appeal is part of why his work remains so popular centuries after his death.
That hasn't stopped Wells and Edmondson from attempting to stake their claim to the Bard as bisexual, despite the ongoing disputes over what exactly his texts mean – especially the sonnets they focus on, arguing that "27 [of Shakespeare's sonnets] are addressed to males, 10 to females" and the remaining 145 are "open in their directions of desire."
Whether scholars actually resent the open-ended way in which the majority of Shakespeare's sonnets were written or whether they merely pointed it out to make a name for themselves, the emphasis on depicting Shakespeare as bisexual seems overkill and does a disservice to the English language's most famous writer.
If anything, Shakespeare's broad appeal should unite the various groups divided by 21st-century social wedges under a shared appreciation for the Bard, who – long before any cringe-inducing diversity quotas – was writing stories about black protagonists (Othello) and gender-switching characters (Viola).
Also on rt.com
Next up, conversion therapy: The new left says you're a bigot unless you have sex with EVERY gender
But rather than appreciate the playwright's experiments for what they were, academia has – unsurprisingly, depressingly – felt the need to drag Shakespeare further into the thickets of wokeness. Does it matter if he was bisexual? Of course not – the theatrical world has long embraced those the "real" world has marginalized. Yet the latest round of scholars insist on climbing back into the straitjacket their predecessors had thrown off.
Like this story? Share it with a friend!
The statements, views and opinions expressed in this column are solely those of the author and do not necessarily represent those of RT.