Russia's flash military exercise: Here's how it REALLY works

Mikhail Khodarenok
is a military commentator for RT.com. He is a retired colonel. He served as an officer at the main operational directorate of the General Staff of the Russian Armed Forces.
is a military commentator for RT.com. He is a retired colonel. He served as an officer at the main operational directorate of the General Staff of the Russian Armed Forces.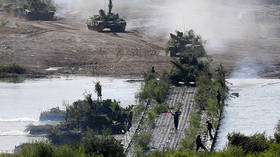 Russia has just wrapped up a massive 'sudden' check-up of its military's combat readiness. The abrupt exercise prompted some to talk about it being a message for Russia's squabbling neighbors Azerbaijan and Armenia. It is not.
The sweeping flash exercise – officially, a "sudden inspection of combat readiness" – that was launched rather unexpectedly last Friday involved, all in all, almost 150,000 troops from various services and branches of the Russian armed forces, 414 aircraft, 26,820 units of weaponry, military and special equipment, and 106 ships and service boats. Taking part were troops in the Western and Southern military districts of Russia, plus the Russian Airborne Forces, as well as formations and units of the Russian naval infantry operating as part of Northern, Pacific, Baltic and Black Sea Fleets and the Caspian Military Flotilla. The troops took part in 56 military drills, of differing level and scale, which were carried out at 35 test and training ranges and other areas, as well as 17 sea ranges.
Some have linked the sudden combat readiness test to the escalating tensions between Azerbaijan and Armenia, speaking of an alleged power play by Moscow, which they say is signaling its readiness to intervene on its southern borders. This speculation reached the point where, on Saturday morning, Azerbaijan's Minister of Defense Zakir Hasanov phoned his Russian counterpart Sergei Shoigu, reportedly to discuss the Russian exercise and its possible connection to the situation at the Armenian-Azerbaijani border.
Sudden… but well-planned
When talking about such large-scale combat-readiness inspections, it's important to realize how much the word "sudden" really applies here – and whether it can really be seen as a snap response to current political and military events in neighboring states.
Military inspections take a certain amount of time to prepare for, be it in the Russian military or the armed forces of any other country. They are planned in advance and prepared in accordance with the armed forces training schedule adopted for the year, and therefore can't be launched at a moment's notice – quite the opposite of what the media have been picturing, whereby sirens start wailing suddenly, soldiers and their commanders start running around grabbing their weapons, the gates of military equipment storage facilities are flung open, and everything is set in motion. It is most often this picture that we see on Russian TV whenever military inspections are covered. It's like the troops are sleeping soundly, even the highest-ranking commanders – and then, suddenly, there's a knock on the door at four in the morning, packages of documents change hands and so it begins.
Here's how it really works. First of all, a military inspection plan (master plan) is drawn up at the highest level. This document stipulates which services and branches of the armed forces, and which units and formations in particular, will be inspected; it defines the composition of the inspected troops taken to the designated areas and the types of weaponry they will be carrying; it also lists the combat training missions the troops are expected to complete and the landmarks they are expected to reach at the end of the drill. To carry out the drill, the commanders of the armed forces will need not only the highest level of competence, but also excellent teaching skills. A military inspection is not done merely for the sake of inspecting, it is always about teaching useful things to the troops.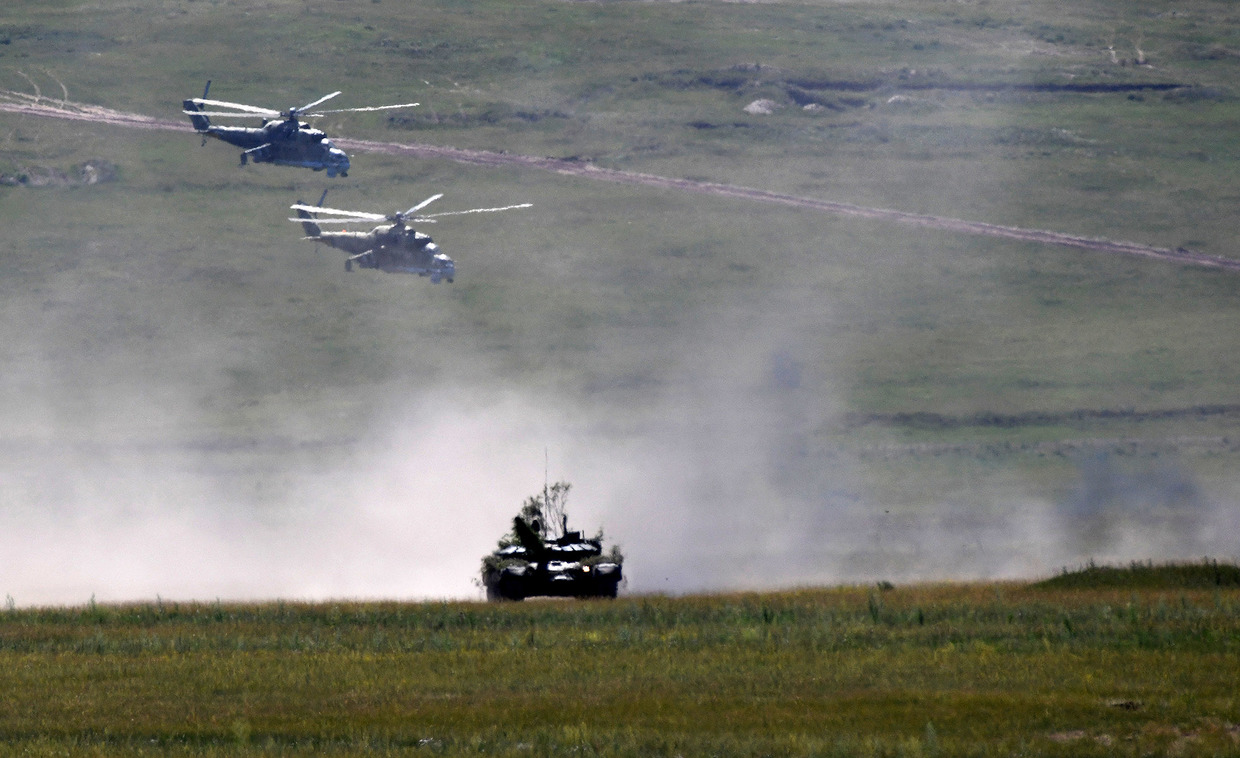 Finalizing a plan like that can't be done overnight. At the first stage, text documents and their graphical representations are drafted and coordinated with all the parties concerned, then they are submitted for approval to the top commanders of the army and navy. After that, the documents are improved and reworked according to the comments and corrections provided by the top officials (sometimes more than once). To sum it up, the process of finalizing this whole bunch of papers, even in the best-case scenario, takes at least a couple of weeks. And then there are the documents that inspectors have to forward to the inspected military units, and those need to be prepared as well. This task also requires a lot of time and effort.
In addition to this, you need to select inspectors to evaluate the troops' performance. The team of inspectors for large-scale military inspections usually comprises at least a few hundred generals and other senior officers. They need to be carefully selected and thoroughly instructed, transported to the permanent bases where the inspected troops are deployed – their home stations (mainly by military troop-carrier aircraft) – and provided with accommodation and meals.
Besides, there are some delicate aspects that can't be ignored. For instance, the inspector must be of at least the same rank as those being inspected, if not higher. Moreover, his career has to have followed a path that would ensure a thorough and unbiased evaluation of the actions of the inspected serviceman. To give you an example, the military umpire inspecting the work of a chief of staff of the army needs to hold the same position, which he has achieved without skipping any steps of the career ladder. Only then will the inspector be able to control the inspected and offer valuable advice. Otherwise it would be nothing short of a sham.
Logistics, logistics, logistics
Besides, an unexpectedly launched combat-readiness check requires supplies and all the resources needed to stage a military exercise, such as ammunition – including simulated weapons that are used solely during combat training operations – fuel and daily rations. In other words, all the basic military supplies.
When a combat-readiness test of strategic nuclear forces is carried out, it is unthinkable to launch an actual intercontinental ballistic missile (or a strategic cruise missile) carrying a warhead. This could start a nuclear war. Special training, or simulated, missiles are needed in this case.
But the most important thing is that it's practically impossible to mobilize all the necessary resources and make all the preparations over a short period of time (all at once and overnight).
And finally, you have to prepare the grounds where the drill is going to take place – that is, to check the training range and to make sure the layout of obstacles and targets is well thought-out and put in place. Accomplishing this task is bound to take more than a couple of hours.
Transport plays an essential part in carrying out combat-readiness inspections. Can you imagine military commanders showing up at a major railway hub in peacetime and demanding 150 flatcars, 40 train cars for troops and eight passenger carriages in just an hour to transport everyone to the military drill area? Transportation issues are resolved in advance and according to plan. You can't expect peacetime railroad traffic to accommodate the demands of a sudden military inspection.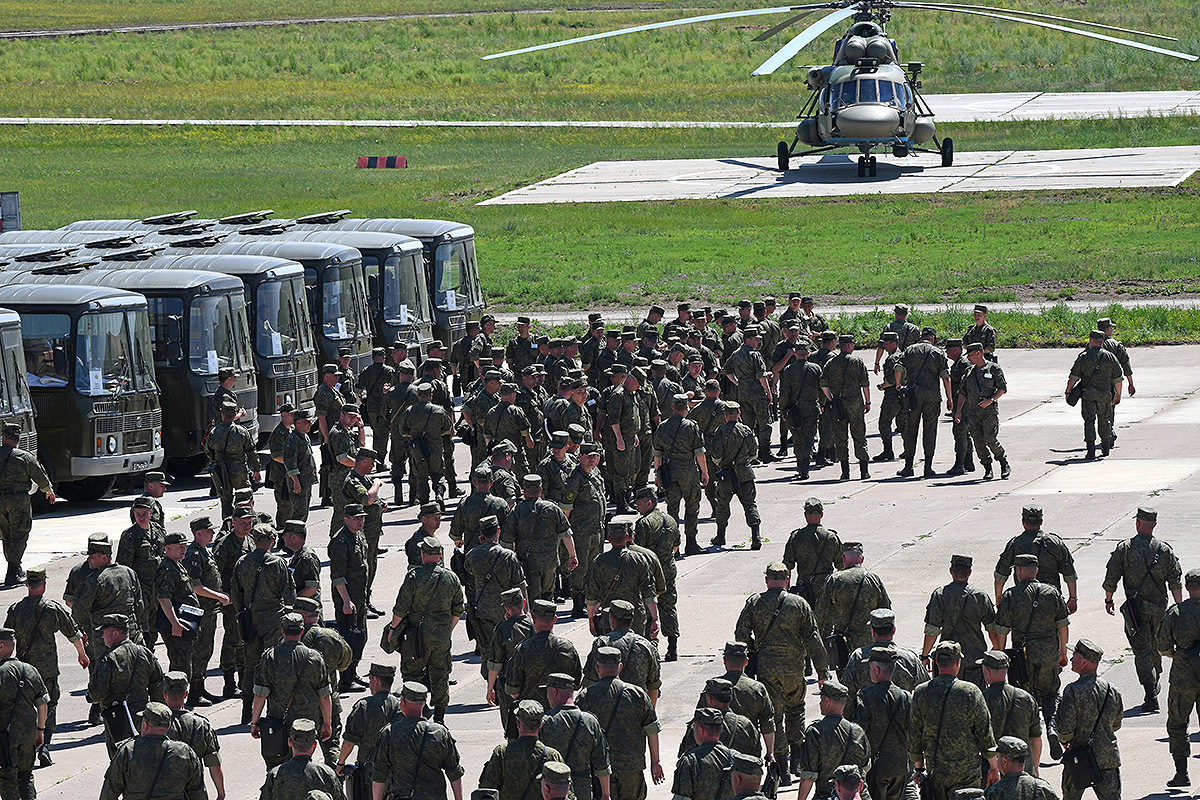 All this is just a small portion of the great workload that defense ministries have to handle when organizing a military inspection, not to mention that they usually have limited time to make the preparations.
War is never 'sudden', unless you're clueless
Having seen all the impressively exaggerated media reports, though, a disappointed reader might ask: how, then, are these inspections supposed to prepare troops for a sudden breakout of war?
You see, real warfare is never a single event that can happen within an hour. Military conflicts never come as a surprise, unless top commanders are totally incompetent and unprofessional. In reality, six months before the war kicks off, it is already quite clear who will be at war and under what circumstances.
Therefore, the Russian Defense Ministry probably shouldn't stress the element of surprise when assessing the combat readiness of its military, or employ theatrical effects and produce footage playing up the unexpectedness of certain moves for national TV. This approach might even lead to unfavorable consequences in the international arena.
A combat-readiness test is, in fact, a scheduled part of combat and the operational training of the nation's armed forces. And there is no need to romanticize it or create an air of mystery.
Finally, it is quite obvious that a military inspection scheduled in advance and prepared over a lengthy period of time – the combat-readiness test of the Western and Southern military districts of Russia mentioned here – cannot be related to the escalating tensions at the Armenian-Azerbaijani border. It's just a coincidence, nothing more.
The statements, views and opinions expressed in this column are solely those of the author and do not necessarily represent those of RT.