'Pub shaming' stinks worse than stale beer. We don't need yet another thing to divide us and deflect blame from the government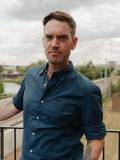 Andrew Dickens
Andrew Dickens is an award-winning writer on culture, society, politics, health and travel for major titles such as the Guardian, the Telegraph, the Independent, the Daily Mail and Empire.
Andrew Dickens is an award-winning writer on culture, society, politics, health and travel for major titles such as the Guardian, the Telegraph, the Independent, the Daily Mail and Empire.
Post-lockdown pub-goers are the latest targets for online shaming. It's divisive virtue-signalling, fuelled by snobbery and a lack of empathy and lets the real culprits off the hook.
We Brits have a proud tradition of inventing sports. Or, at least, giving sports rules, exporting them around the world and a few decades later coining vast amounts of money from them. We created a new one last weekend: pub shaming.
An instant success it was, too.
The rules are brilliantly simple. You go on Twitter and lay into anyone who's even thinking about going to one of our newly-reopened pubs. Your angle of attack must be that they are selfish, voluntary 'superspreaders' of Covid-19 who want everyone to die so that they can neck six pints of Old Hairy Bottom.
This new sport stinks. It stinks worse than a pub carpet on a Sunday morning. There's an indisputable element of snobbery; people who don't really like pubs all that much, see them as a bit "common," and only frequent them for the odd Sunday gastro lunch (as long as it's not too busy and they serve a decent pinot gris).
There's the obvious whiff of virtue-signalling, too: "I don't feel the need or desire to do this and therefore neither should you. If you do, you are a lesser human, especially if you order pork scratchings with your beer."
Also on rt.com
Boris Johnson's care home comments 'SLAP IN THE FACE' for workers 'risking lives on frontline' – charity chief to RT
And there's a distinct lack of understanding and empathy. They don't understand that not all people who want to go to the pub are doing so to spit viruses into each other's faces; that, for some people, pubs serve an important social purpose. Nor do they understand or care about the precarious financial situation of pubs, with or without a pandemic.
Worst of all, it stinks of driving further division in a country that really doesn't need another reason to split itself into "them" and "us". We nearly had a civil war over whether people saw a blue or gold dress, or heard "yanny" or "laurel".
This, of course, all plays very nicely into the hands of a government impressively dedicated to the cause of deflecting every ounce of blame for any infection onto someone else. It doesn't matter who. Yesterday it was care-home managers, tomorrow it'll be nurses who didn't wash their hair properly or postal workers who got too intimate with letterboxes.
So, please, leave people who want to go to the pub alone. OK, it doesn't help that friendless fake "everymen" like Nigel Farage don a cloth cap and try to associate themselves with pub culture; it's a bit like finding out that Kim Jong-un is into your favourite band. But while there will undoubtedly be some drunken idiocy that will lead to infections, most people are thus far behaving impeccably, as are the pubs, who have gone above and beyond in operating responsibly under difficult conditions.
We can't cut ourselves off from the world indefinitely – at some point we have to venture out of the house. Otherwise, these pubs won't be there for us when we finally decide it's 100 per cent safe to do so. If you don't want to go out, I fully support your decision, but please, lay off people who are trying to live and to make a living. There are better targets for your ire, and many of them wear cloth caps.
Think your friends would be interested? Share this story!
The statements, views and opinions expressed in this column are solely those of the author and do not necessarily represent those of RT.