Lockdown India still appears to be staving off Covid-19 – but will it last?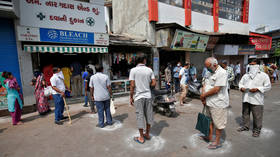 Europe is in the vise grip of the Covid-19 virus. The US is not far behind. Yet, the Indian subcontinent, inhabited by one quarter of humanity, has somehow (so far) managed to escape the worst effects. How has that been possible?
India mutated into 36 new Indias on Sunday, as all 29 states and seven union territories closed their borders. Citizens can't cross over them now. The coronavirus can't hop around either; or, at least, that is the fervent hope.
First there was the self-isolation dress-rehearsal on March 22. Two days later, the entire nation went into a three-week lockdown. Now, Delhi is doubling down. The trigger was tens of thousands of migrant-workers on the streets of the capital. They all wanted to head home, to be with their own. The glitzy megapolis now holds no attraction for them.
India, home to more than one-sixth of the world's humanity, hasn't done too badly against the novel coronavirus so far: Just over 1,250 cases and 32 deaths. There is a prayer in the heart – and a question on the lips: Why has India thus far escaped a worse fate?
Also on rt.com
'No such plan': Modi govt dismisses report it's considering extension of coronavirus lockdown beyond April 14
It can't be medical preparedness: India's healthcare is earnest but poor in pocket. It can't be hygiene standards, either; for I have seen my foreign friends go into convulsions at stinking public toilets. The reverse logic of poor hygiene endowing Indians with an immunity shield is also fanciful. Iran, too, is crowded and not the gold standard in hygiene. But people there are dying in their hundreds. Nor can you point to the tropical climate as India's savior. Many cold countries across Europe, Russia included, have held up well so far.
Could it be that Indians eating a largely vegan diet has been a militating factor? Not necessarily. The Pakistanis and Bangladeshis, largely meat-eaters, haven't done too badly, either. Nineteen deaths in total between these two neighbors of India – and both have been less than stringent in their virus-fighting methods: Just one of Pakistan's four provinces has been under complete lockdown. Bangladesh too has been unhurried in its moves to restrict its citizens' movements.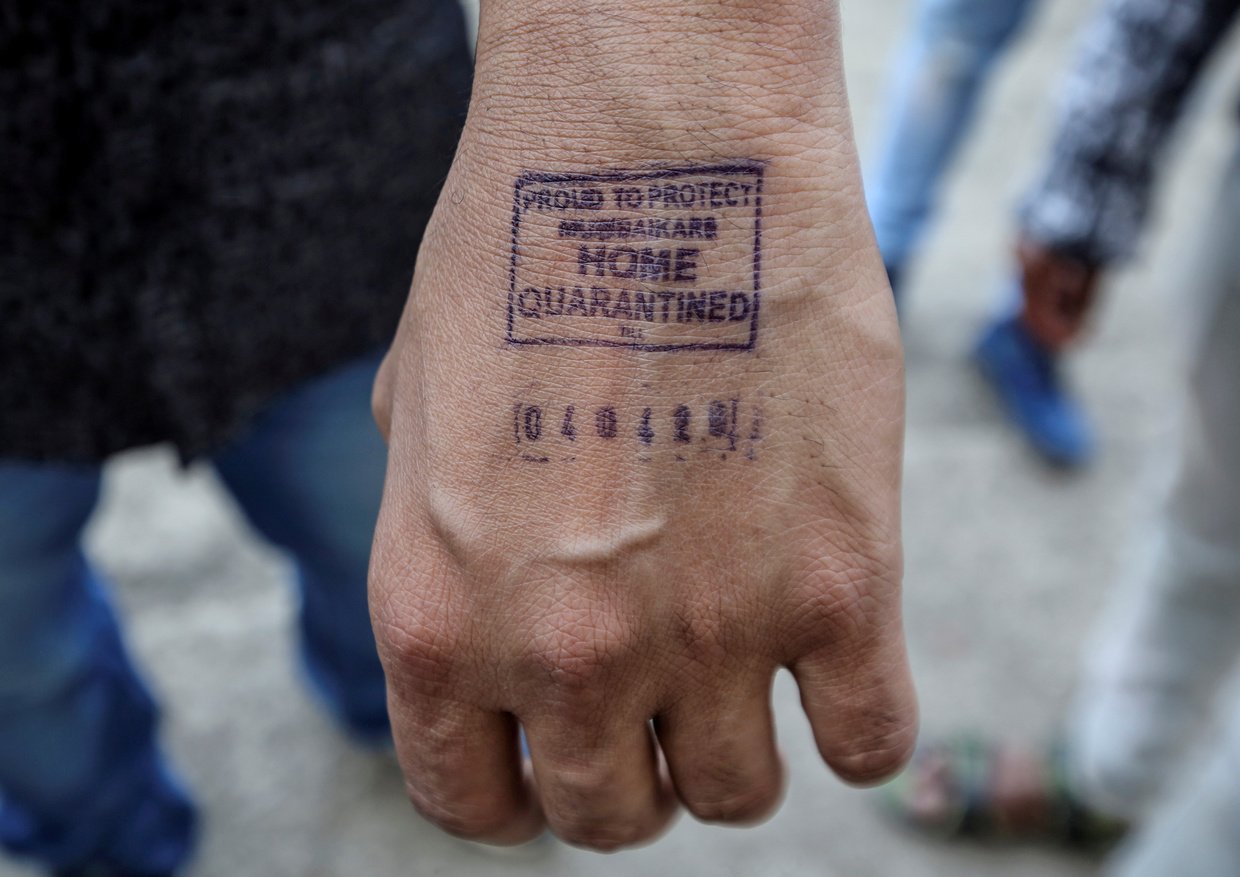 In all, the Indian subcontinent is home to one quarter of the world's human population – and yet we have seen less than 50 deaths across India, Pakistan and Bangladesh. Could it be something in the genetic make-up of the people of the Indian subcontinent? Unlikely, too. There are still plenty of nations across the world that have not seen an explosion in coronavirus numbers – and they are not all on the Indian subcontinent.
It's also not as if this part of the world has been pandemic-proof in the past. Millions of Indians died of cholera in the 19th century. The country lost between 10 and 20 million people to the influenza pandemic in 1918. Smallpox and polio also devoured Indians by the millions. There was no Pakistan or Bangladesh back then, as India was one cohesive unit under the yoke of British colonial rule.
Could it be that India clamped down on tourists in the nick of time? After all, figures do tell a tale. Most Covid-19 cases have assailed two states: Kerala and Maharashtra – both of which were lax in testing returning natives from abroad. The southern state of Kerala allowed thousands of its immigrant workers to return home from the Gulf without a preliminary test at airports. Maharashtra was complacent, too, when group tours to the UAE returned home, bringing the virus with them.
Also on rt.com
Zombie apocalypse begins? Naked man breaks India's national virus quarantine to viciously kill woman in savage bite attack
The cynics also doubt whether the Indian subcontinent is being honest about its fights. It's a fair question, considering that the vast population and serious concerns around health systems and hygiene there make the low numbers seem so unlikely. Not to mention the fact that India, for instance, hasn't done more than 40,000 random tests. The obvious questions is: What if there are thousands more undetected? What if Covid-19 deaths aren't being reported in these days of lockdown? Common sense dictates that's not plausible. It's unlikely that a sick man would not seek medical help. And it's not easy to completely fudge the figures in a federal democracy. The center and the states often run at cross-purposes.
The jury is still out on India's ultimate Covid-19 fate. China's peak was over and done-with by mid-February. Yet, India is only one week into the critical Phase 3 quarantine. It could all still go horribly wrong. If it doesn't, it would be a moment to cherish.
Like this story? Share it with a friend!
The statements, views and opinions expressed in this column are solely those of the author and do not necessarily represent those of RT.
You can share this story on social media: