'Russia routs the Brits,' says defense contractor supported think tank in latest report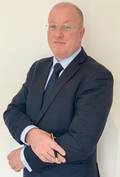 Damian Wilson
is a UK journalist, ex-Fleet Street editor, financial industry consultant and political communications special advisor in the UK and EU.
is a UK journalist, ex-Fleet Street editor, financial industry consultant and political communications special advisor in the UK and EU.
With just over a fortnight before the General Election, the RUSI has released a report detailing a comprehensive defeat for the ill-prepared British defense forces were they to ever go to war against Russia in Eastern Europe.
The British Army would be annihilated by the Russian military in a war in Eastern Europe, according today's grim report released by a defense think-tank. Russian firepower would "comprehensively" outgun and outrange UK ground forces "leaving enemy artillery free to prosecute fire missions with impunity".
But hang on a minute. Before everyone starts running for their tin hats following the release of 'The Future of Fires: Maximizing the UK's Tactical and Operational Firepower' by the Royal United Services Institute, a clearer understanding how and why this research has been released would be prudent.
Also on rt.com
Israel & NATO penetrate Russia's S-400 air defenses… 'simulated' by US Patriots?
Who mentioned anything about a war with Russia anyway? And what about NATO? The British membership of that longstanding alliance would mean it was never alone in any combat fought in Europe. Even if Donald Trump decides to up and leave the organization. For a better understanding of what is going on here, it's not necessary to look at Russia and the likelihood it might launch a ground offensive over, say looking somewhere eastward.
No, the real place to look for motives of stirring this particular pot lie a lot closer to home, with the RUSI itself. The Royal United Services Institute brands itself as the world's oldest independent think tank on international defense and security and has been around since founded by the Duke of Wellington in 1831. Its home is a lovely historic building just across Whitehall from Downing Street.
The RUSI's patron is the Queen and its advisory board and trustee roll are peppered with the names of leading military chiefs and high-level politicians. But a glance through the list of RUSI supporters helps the fog start to clear. For the European Union was a leading supporter in 2017-18 donating more than £1million. Almost as generous in that financial year was BAE Systems, the defense contractor. Then there was the Qatar Ministry of Foreign Affairs and the Qatar Ministry of Defense. You have to wonder about their interest in a UK defense and security think tank.
Also on rt.com
Journalists need 'national security' training to stop flow of embarrassing but true NATO stories, defense-backed think tank warns
Also down the list is Airbus Group, Google, the United States Department of State, Lockheed Martin, the British Embassy in Moscow and the list goes on and on. Foreign governments, multinational corporations, the very model of the western military industrial complex supporting shared objectives with huge global corporations.
Needless to say, the RUSI is a think tank with some extremely serious political and commercial firepower. As far as its many supporters are concerned, beating the drums of war is good for business.A comprehensive, and you'd have to admit, accurate detailing of the strengths and weaknesses of the British military smack bang in the middle of a General Election campaign might just get one or two politicians red-faced and steamed-up enough to start making promises about troop numbers and military hardware as if war with Russia was somehow imminent.
And maybe, just maybe, if one of the large defense contractors who support the RUSI were able to help out here with a big juicy contract, that would only be serendipity. So what if there's no impending military conflict between Russia and the UK, this report is simply good for business, and if you need a bad guy to measure up against to show your own shortcomings, well, anything's fair in love and war.
At least that's one way of looking at it, for those of a cynical bent.
Think your friends would be interested? Share this story!
The statements, views and opinions expressed in this column are solely those of the author and do not necessarily represent those of RT.