Climate change protesters want to mug British taxpayers with £1m in compensation claims over Autumn Uprising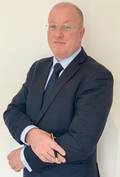 Damian Wilson
is a UK journalist, ex-Fleet Street editor, financial industry consultant and political communications special advisor in the UK and EU.
is a UK journalist, ex-Fleet Street editor, financial industry consultant and political communications special advisor in the UK and EU.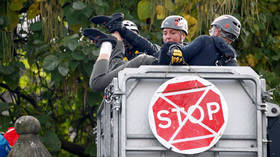 The October climate protest cost the Met Police £24m, but the High Court now says the ban that ended the 10-day action was unlawful, opening the way for up to £1m in compensation – cash that could be spent fighting climate change.
So far this year, counting April and October protests, the London Metropolitan Police have spent around £37 million on policing Extinction Rebellion events. That's equal to a fifth of the £200 million the UK Government pledged in July to research and technology to help developing countries with climate change.
If you prefer you climate change money spent at home, then it could have been a not-insignificant contribution towards the £390 million being spent on carbon technology, mostly in the steel industry. I say "mostly," because one outstanding spend from that fund is on a Scottish gin distillery that will be heated by hydrogen instead of gas, reducing emissions by the equivalent of 18 cars. Now that is money well spent!
But, annoyingly, even more cash is being spent on compensation for those among the 400 protesters who were arrested during last month's so-called 'Autumn Uprising'. They stand to win a total of about £1 million in compensation.
Also on rt.com
Extinction Rebellion protests cost police £37m, more than double spent combating violent crime in London each year
While the Met Police ask the Government for new powers to combat the climate protests, Extinction Rebellion are already urging those activist who win a taxpayer-funded payout to spend it on future protests and legal cases. So these overwhelmingly woke individuals will drag this on and on, encouraged by the usual collection of liberal lawyers, politicians and self-appointed Guardians of the Planet.
Have we missed something? Isn't Extinction Rebellion an organisation set up to raise awareness on climate change? Weren't all those nice, middle-class people sleeping in their tents on Waterloo Bridge talking about saving the planet, not launching legal action against the police trying to keep them – and those who chose not to protest – safe?
Climbing on top of planes and trains, laying down in front of traffic, gluing yourself to the road, these are not safe things to do.
The way this direct action group paints the Met is as some modern-day equivalent to the Stasi, beating pregnant women senseless and dragging heroic environmentalists off to cold, dark cells where they are mistreated and left indefinitely.
This is not the reality. The October protests descended into a bunch of show-offs trying to upstage each other with increasingly daft stunts. There was the visually impaired Paralympic medalist who glued himself to the top of a British Airways plane (they should simply have taken off) and the smartly dressed older gent who delayed a London to Dublin flight by insisting on lecturing his fellow passengers on climate change and refusing to take his seat.
But hey, he felt an inflated sense of entitlement, like his fellow protesters, that meant it was perfectly alright for him to inconvenience hundreds of other people for his own 15-minutes of infamy.
It was also about a mainstream media unquestioningly swallowing all this guff, treating the protestors like celebrities, led on the international stage by permanently grumpy 16-year-old Swedish teenager Greta Thunberg, who is despite her tender years has already achieved MSM sainthood.
The Met Police are rightly miffed at this turn of events. They are made to look bad for simply doing the job that the great majority of the London population expected of them. They worked average shifts of 12.5 hours during the disruption and despite being outnumbered and often out-maneuvered, they managed to quell most of the argy-bargy well within the planned fortnight of protest.
The real victims here are not the activists, who were charged with various public order offences during the protests, but the taxpayer. With policing in the capital already stretched to the breaking point and police funding one of the most important issues of this time, then taxpayers have been mugged by Extinction Rebellion and their oh-so-clever lawyers and forced to watch as they smugly celebrate and threaten even further time in court.
This is not about climate change, it's about social change in disguise.
Think your friends would be interested? Share this story!
The statements, views and opinions expressed in this column are solely those of the author and do not necessarily represent those of RT.