Nothing to see here: Ukraine quietly settles 'Lazarus' Babchenko case as West's media loses interest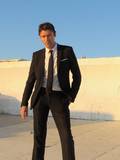 Bryan MacDonald
Bryan MacDonald is an Irish journalist based in Russia. He has written for RT since 2014. Before moving to Russia, Bryan worked for The Irish Independent, the Evening Herald, Ireland on Sunday, and The Irish Daily Mail. Follow him on Twitter @27khv
Bryan MacDonald is an Irish journalist based in Russia. He has written for RT since 2014. Before moving to Russia, Bryan worked for The Irish Independent, the Evening Herald, Ireland on Sunday, and The Irish Daily Mail. Follow him on Twitter @27khv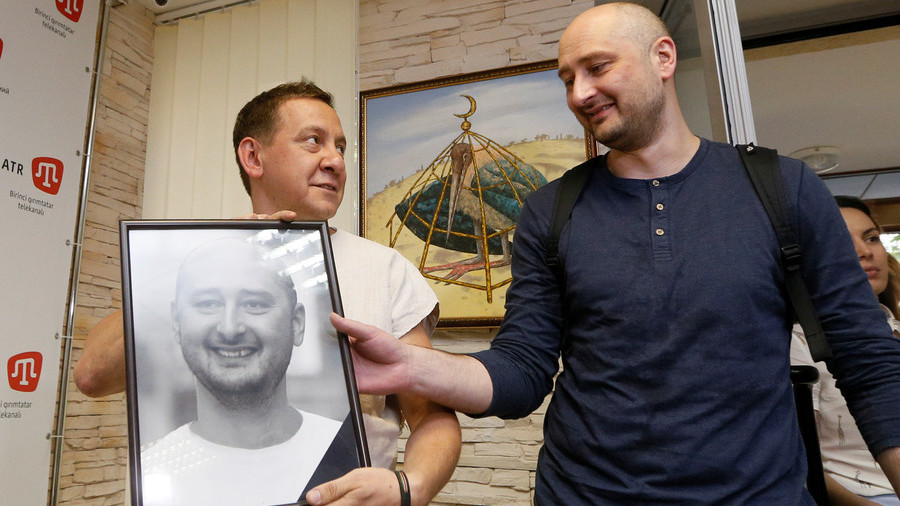 In May, Ukrainian security services claimed they were forced to fake the death of a Russian journalist to protect him from assassination by Moscow. The way the case has been quietly, and quickly, resolved raises more questions.
Dubbed the 'Lazarus of Kiev,' Arkady Babchenko prompted global headlines twice in two days. For rather different reasons. First, after his 'murder' was reported by the Ukrainian authorities and the following afternoon when he appeared at a Kiev news briefing hale, hearty and very much alive.
What had taken Jesus Christ a weekend, the Russian journalist had apparently managed in less than 24 hours. And the stunt even upset journalists and activists who have enthusiastically supported the post-Maidan set-up in Kiev as well as drawing international attention to Ukraine's already-difficult relationship with the truth.
At the time, we were told that the SBU (Ukraine's successor to the KGB) had felt compelled to take drastic action to prevent a Moscow-ordered hit on the hack – an explanation which appeared to swiftly satisfy most of the Western correspondents on this beat. Babchenko and his 'death' and resurrection were quickly forgotten about and most of them promptly reverted to their standard narrative of Russia bad/Ukraine good.
As I've addressed before, the Guardian took things to new frontiers of bizarre when, instead of blasting Kiev for undermining trust in the press, it placed the blame at the Kremlin's door. Something which amounted to "now those awful Russians will use our allies' lies to prove that our allies' lie."
Perhaps this explains the lack of coverage, late last week, when a Ukrainian court quietly convicted a local of assisting an alleged plot to kill Babchenko. Because the only international sources are wire-services. Which means, in just a few months, coverage of the drama has been relegated from the front pages to sidebars. And the journalists who breathlessly reported his 'murder' don't seem to be remotely concerned at how Kiev has handled the case.
Fuzzy Facts
Let's be honest, it stinks to high heaven. The plotter-in-chief has pleaded guilty in a deal which means no trial is required and the Ukrainian authorities don't have to produce a lick of evidence to support their contention that Moscow was behind the purported scheme. If there ever was one of course. Or does doubting a conspiracy existed, somewhat ironically, make one a sort of conspiracy theorist? Anyway, in Kiev these days little is genuine, sincere and kosher and anything conceivable appears to be imaginable.
The man sent down is Boris Herman, a Ukrainian citizen, who will notionally, at least, serve a four-and-a-half-year sentence. And his prosecution was largely based on the testimony of Alexey Tsimbalyuk, a former priest turned soldier, who says he was approached by Herman and offered money to kill Babchenko. In his other life, Herman founded the arms production company Schmeisser, which has a long-standing relationship with Ukraine's Ministry of Defense. So, he would be well known to the authorities.
Tsimbalyuk told the BBC in early June that Herman had offered him €12,000 to carry out the planned murder, but he had reported the approach to the SBU. Herman has insisted how he was also working with the agency and he knew all along that the death would be faked.
Nothing to see
Of course, the problem is all of the parties involved are Ukrainians. And Herman has offered no evidence of any Russian involvement. Instead, all three parties to the drama claim they were colluding with the SBU beforehand. And, now, Herman's convenient bargain means nobody has to explain where Russia comes into the equation.
Additionally, Kiev's security services haven't had to outline why faking the murder was necessary, given they could just have arrested Herman at the very start, based on Tsimbaliuk's allegations. Which is why anybody with an inquisitive mind can surely clearly see how much the whole tale smells.
Yet, these days Western journalistic scepticism, in the post-Soviet space, appears to almost exclusively apply to Russia, and its remaining allies, while officials in states friendly to the West get a free ride. And this will presumably remain the case in Ukraine unless a future administration, acting in the national interest, alters the anti-Russian, pro-NATO course of the current government.
Think your friends would be interested? Share this story!
The statements, views and opinions expressed in this column are solely those of the author and do not necessarily represent those of RT.