Iran: Surviving another attack supported from abroad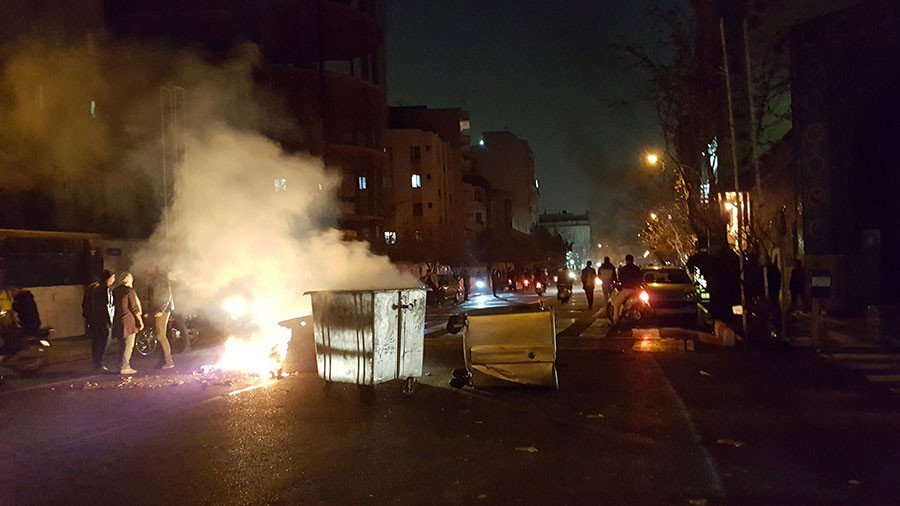 Protests in Iran are winding down, and the streets in most of the cities are becoming quiet again. But the question remains: who was behind the 'events' that took at least 22 human lives?
The diplomatic and media storm is far from abiding with questions about the origin of the protests. What really took place in Iran at the very end of year 2017 and at the very beginning of 2018? Was it a 'spontaneous rebellion', an attempt to improve economic and social situation in the country, a revolt against ayatollahs, or both? Was it really a protest against Iranian-style socialism?
Or was it, after all, a bold and ruthless attempt from abroad to overthrow the Iranian system?
Many, including this writer, believe that it was yet another effort of Washington and its allies to trigger a 'Color-style revolution' in an extremely important country that stands in the way to their geopolitical and economic interests.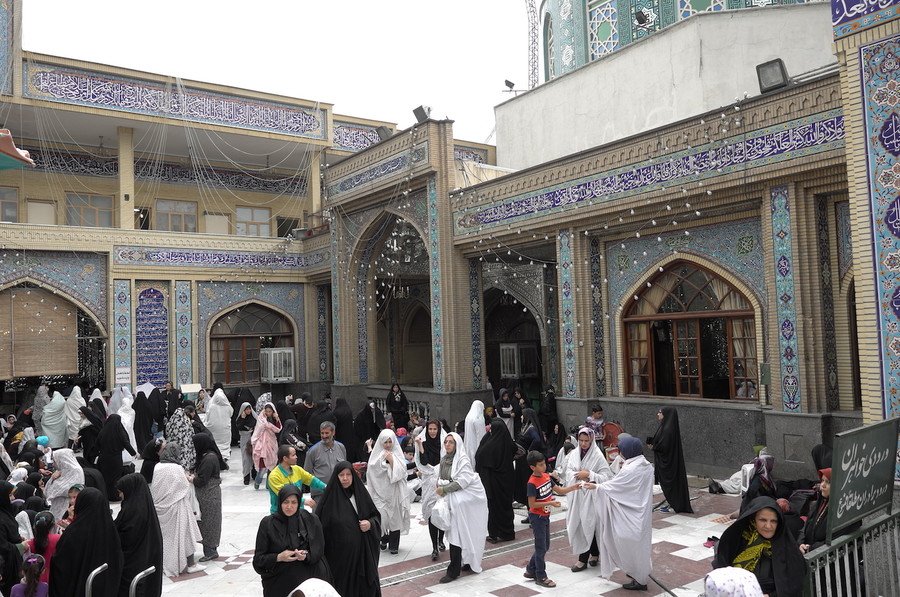 Protests began in Mashhad on December 28, reportedly over rising food prices and growing unemployment. Within days, protesters in several other cities called for overthrowing the government and the Supreme Leader Ayatollah Ali Khamenei.
"No country can create a secure environment for itself at the expense of creating insecurity among its neighbors," Iran's Foreign Minister Mohammad Javad Zarif said on Monday, warning outside actors who sought to exploit the protests, without naming them.
Iran also has sent a letter to the UN, accusing the US of "grotesque" interference in its internal affairs.
It has been pointed out by Russia's envoy to the United Nations Vassily Nebenzia:
"The feeling is that there is some sort of inexplicable allergy to this country and it clouds the thinking about events in this country and leads to wishful thinking."
Perhaps 'such thinking' could be described as morally 'inexplicable', but from the strictly pragmatic stance that is governing foreign policy of the United States, it is quite logical. There were just too many similarities with the events that during the last years and decades shook various areas of the Middle East, Latin America and Africa. Iran, as well as Venezuela, Cuba, Russia, China, North Korea, but even South Africa or Eritrea, to name just a few countries, is clearly on the list of America's adversaries. Iran landed on that list for defending right to develop its own political and economic system, and for defending several countries that are facing unjustifiable attacks from the West.
Iran is the main adversary of the West in the region. It is supporting Hezbollah, it was helping to defeat both Al-Nusra and ISIS in Lebanon, it was supporting Syria's Bashar Assad. It stands, decisively, on the side of Palestinian people, and it cooperates with all revolutionary countries of Latin America (for instance, it helped to build several public housing projects in Venezuela). The US is also concerned about the influence of Iran in Afghanistan which manifests in both economic ties and fighting ISIS. Both Russia and Iran have been warning about ISIS fighters moving to Afghanistan. Moscow has expressed concern that ISIS in that country could represent threat to its safety.
In light of all that is mentioned above, the 'allergy' is clearly 'explicable', although only when extremely perverse logic is applied. And perverse logic is being increasingly used by many Western politicians as well as mass media.
Iran is facing increasing danger of being antagonized, isolated and even attacked by the West.
Recent events ('protests') may well be the first stage of the new wave of 'regime change' coming from the United States, its allies and the 5th Column inside Iran.
But this time it appears that Tehran knows perfectly well what is happening. It had enough.
It is not too difficult to see why Iranian leaders are furious. Several US political leaders have made derogatory statements concerning the country's political system. They expressed support for the 'protesters'; support which could be easily seen as direct interference in the internal affairs of the country.
For instance, on January 3, President of the United States, Donald Trump, tweeted:
"Such respect for the people of Iran as they try to take back their corrupt government. You will see great support from the United States at the appropriate time!"
And this was not just some isolated threatening tweet produced by Mr. Trump. Much more venom has been pouring from both his personal account, and from many other accounts of social media, which became a tool that is often used for Western political interests, including infamous 'regime change' projects.
During the same period of time, the US Ambassador to the UN, Nikki Haley, stated, directly and barefacedly:
"Let there be no doubt the US stands unapologetically with those in Iran who seek freedom for themselves, prosperity for their families and dignity for their nation..."
It is very appropriate to recall that in modern history, Iran has been facing repeatedly the most horrific acts of terror, committed by the West; almost all of them in the name of 'freedom and democracy':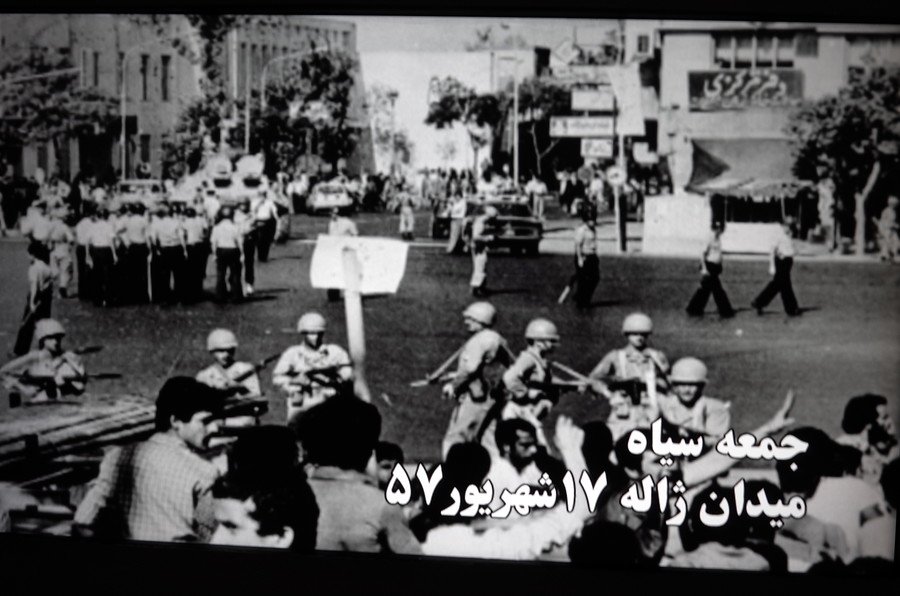 In 2013, the CIA has publicly admitted that it was behind the infamous 1953 coup against Iran's democratically elected Prime Minister Mohammad Mosaddeq, a socialist who dared to nationalize Iran's oil industry and to use it for social development of his nation. It is widely accepted that the UK was involved as well.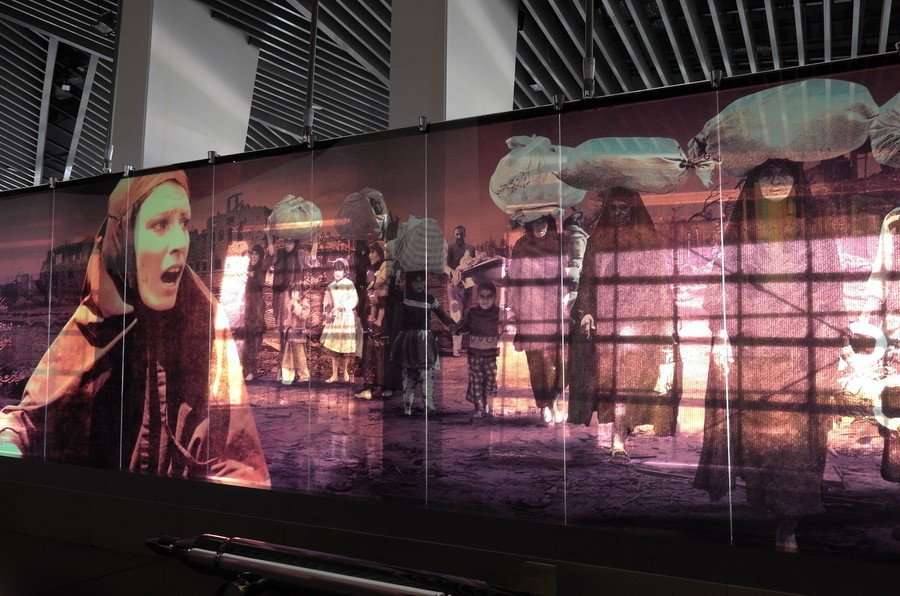 During 1980-88 Iraq-Iran War, tens of thousands Iranians vanished. Iran was invaded by Iraq, a country armed and 'encouraged' by the West.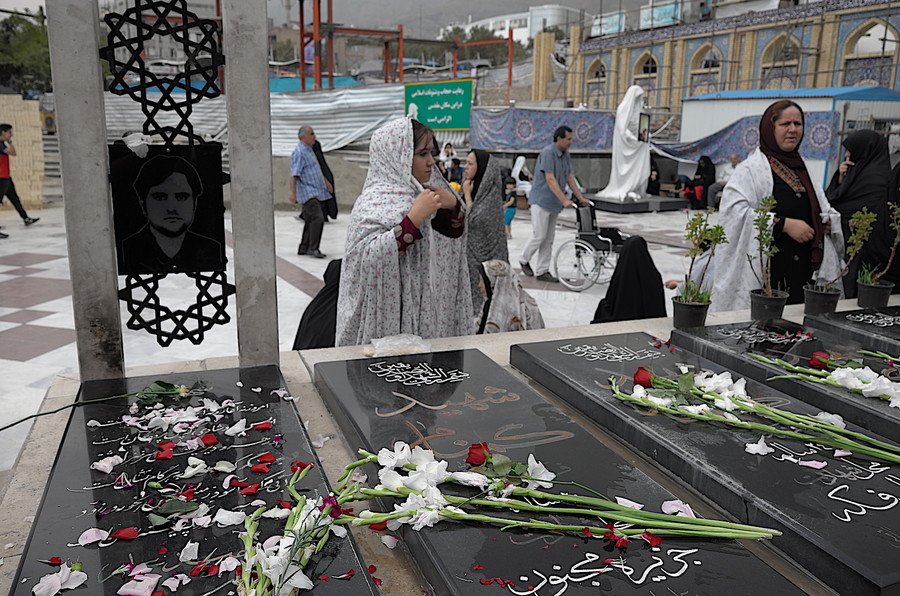 Four Iranian nuclear scientists, Masoud Alimohammadi, Majid Shahriari, Darioush Rezaeinejad and Mostafa Ahmadi Roshan, were murdered between 2010 and 2012. No one took responsibility for the attacks. Israel neither confirmed nor denied reports accusing it of ordering the murders.
Iran has also been suffering, for years and decades, from the myriad of crippling embargoes and sanctions.
Despite its longstanding torment, there has been very little effort made by the Western intellectuals to understand and support the country. Most of the times they have been desperately trying to argue that a secular state based on Western rules would be something that should be desired by a great majority of the Iranian people. Of course 'Iranian people' were never consulted.
Majority of Iranians are content with what they have: a socialist (or call it 'socialism with Iranian characteristics') state that is simultaneously based on the strong Muslim foundations.
Whether foreigners like it or not, this is what seems to be the true desire and will of Iranian people: a present doze of Islam, plus even more socialism.
A leading Iranian intellectual, Ramin Mazaheri wrote these words just several hours before the end of 2017, and they were published by The Saker ("Iran protests: Western salivation, agitation & desperation", December 31, 2017):
"Two people have died in the protests, and the government declared that security forces fired no bullets, and attributed the death to foreign agents. Given what has happened in Ukraine (and hundreds of other places over the years), and given the massive democratic support the government has…it would be insane and illogical to rush to judgment against the government.

Of course, this is exactly what the Western media is doing. They will desperately blow this out of proportion. They will salivate at the protests, dissimulate regarding their own hypocrisies, agitate for war, and all because they are so desperate to push their anti-Iranian agenda. This is textbook, and the historical modus operandi, and it will not change when the Western calendar turns to 2018 in around 12 hours.

It will likely work to great effect outside of Iran, but inside? No way. Iran is too busy trying to repair our issues – which every society has because humans are not perfect – to be fooled by tabloid journalism."
All this has been taking place not long after the United States threatened to torpedo international nuclear deal signed in 2015, an attempt that met strong opposition even from the closest allies of Washington, like the UK and France.
Hardened and proud, Iran is not willing to surrender. This is not the first time that its willpower is being tested. This time the country is not alone. From China to Russia, from Latin America to the Middle East and Africa, support for its people is growing.
As reported by the China Daily, Mr. Mei Xinyu, a researcher at the Chinese Academy of International Trade and Economic Cooperation affiliated to the Ministry of Commerce summarized China's position:
"The US has supported the Iranian protesters and called for more sanctions against Iran. But China should maintain its stance of not interfering in the internal affairs of other countries. By not heeding the US' call, China will send the message that it supports the Iranian people to resolve their crisis on their own."
Russia's envoy to the UN Vassily Nebenzia has snapped at the United States:
"We don't want to get involved in destabilizing Iran or any other country. If we follow your logic, then we should have meetings of the Security Council after the events in Ferguson or after the dispersal by force of the Occupy Wall Street movement in Manhattan."
Turkey expressed support for Iranian state, and even France refused to go along with the US initiatives against the Iranian government. On January 3, 2018, French President Emmanuel Macron declared:
"The official line pursued by the United States, Israel and Saudi Arabia, who are our allies in many ways, is almost one that would lead us to war."
What he did not mention is that war with Iran and many other 'adversaries' may actually be exactly what many leaders in Washington are trying to provoke.
The statements, views and opinions expressed in this column are solely those of the author and do not necessarily represent those of RT.
You can share this story on social media: