Confessions of a (verified) Russia-linked Twitter Bot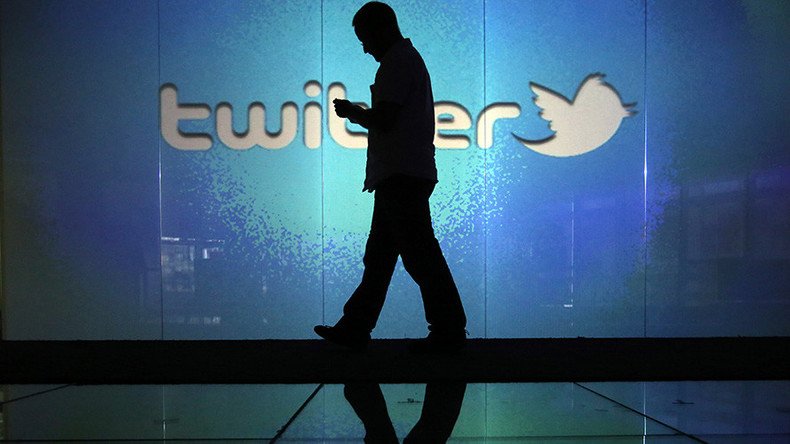 Twitter's defines any user who has "ever logged in, at any time, from Russia" as being "Russia-linked." This is taking the new McCarthyism to ridiculous levels.
In Russia, they call Wednesday 'little Friday,' meaning it's the weekday when partaking in a few beers is the social norm. So there I was, Heineken in hand, watching England's Tottenham spank Real Madrid in the UEFA Champions League when I had a profound realization, and it wasn't the amber nectar at fault either.
You see, I am apparently a Russia-linked Twitter bot. And I am one of the millions, across a vast spectrum. For instance, our ranks include figures as diverse as Cristiano Ronaldo and the rock band Aerosmith. Not to mention, committed opponents of Vladimir Putin, such as Mikhail Khodorkovsky and Alexei Navalny. And all of us are verified, to boot.
On Wednesday morning, in Washington, Facebook, Google, and Twitter were called to testify before the US House and Senate intelligence committees. However, the CEO's of these 21st-century monopolies didn't bother to show up in person, preferring to send lackeys instead. Something even JD Rockefeller himself might have derided.
The topic was the delusion that Putin somehow got Donald Trump elected, because a few, pretty lame, memes and adverts apparently originated from Russia during the campaign. Democrat representatives, such as Dianne Feinstein and Mark Warner, led the charge, proving that, emotionally, they are still somewhere between denial and anger when it comes to Hillary Clinton's defeat. Even though it's been almost a year now.
McCarthy undead
Anyway, amid all the hysteria, something really stood out. It was when Twitter's Acting General Counsel, a mild-mannered chap in a stripy red and blue tie, dropped a bombshell. Because according to the legal eagle, Twitter has a pretty broad definition of what makes a user "Russia-linked."
"Things like whether they registered, in the country, in Russia. They have a Russian phone number. Are they on a Russian mobile carrier? Do they have a Russian email address? Are they coming in on a Russian IP?…Have you ever logged in, at any time, from Russia?" was the definition Sean Edgett gave the legislators.
And it was, at that moment, I realized Twitter considers me to be a Russian bot. A Russian bot they, for some reason, granted a blue verified tick. Plus, it also sums up the madness of the current American "red scare."
Because, since 2010, the vast majority of my tweeting has been done from Russia. I probably registered for Twitter in Khabarovsk, the Far Eastern capital, although I can't clearly recall. Also, I have a Russian phone number, on the carrier Megafon, and a mail.ru email account. Thus, Twitter regards me, and tens of millions of others, including housewives in Kamchatka, Mormon missionaries in Magadan and British journalists in Moscow, as a suspicious user. And when they say "Russia-linked" you can take that to mean "Kremlin-linked" in their real definition.
In fact, somewhat hilariously, Twitter's rationale would also determine that the staff of the US embassy in Moscow are Putin's foot-soldiers. Including, the "residents," which is diplomatic slang for the spooks who use consulates as cover for their activities. So, this is where the insanity has brought us.
A wide range
And it's not only people who live in Russia, the delineation includes anyone who has ever had so much as a layover in any Russian airport, and has accessed their Twitter account from there. Possibly in addition to hordes of entertainers who use the site and have played concerts in Moscow, or other cities. They include Sting, Enrique Iglesias and Jennifer Lopez. And don't forget soccer players who took part in this year's Confederation's Cup, like Alexis Sanchez, Timo Werner, Pepe and the aforementioned Ronaldo.
Even more worryingly, the rest of the soccer world's big stars, including Lionel Messi, Harry Kane, and Thomas Muller will get their chance to enlist in the army of, what Twitter sees as, Putin's little helpers at next year's FIFA World Cup. Thus, Gareth Bale must now be secretly relieved that Ireland beat Wales last month in Cardiff, meaning the principality were eliminated.
To further sum up the breadth of Twitter's madness. Imagine if the representative of a Russian, or Chinese for that matter, social media firm stood up in Moscow, or Beijing, and used the following definition for an American troll. "Things like whether they registered, in the country, in the US. They have an America phone number. Are they on an American mobile carrier? Do they have a Google, Hotmail or Yahoo email address? Are they coming in on an American IP?…. Have you ever logged in, at any time, from the US?"
Now, dear reader, how do you think the US media would react to something like this? Not to mention "freedom" crusaders, such as John McCain and Barack Obama. There was a time when the rock band R.E.M. were the only people interested in "Exhuming McCarthy." These were happier, and healthier, times. Because, right now, a lot of powerful people aren't playing with a full deck.
The statements, views and opinions expressed in this column are solely those of the author and do not necessarily represent those of RT.
You can share this story on social media: