'Germany's change of stance on migrant policy tailored to squeeze Merkel through to new term'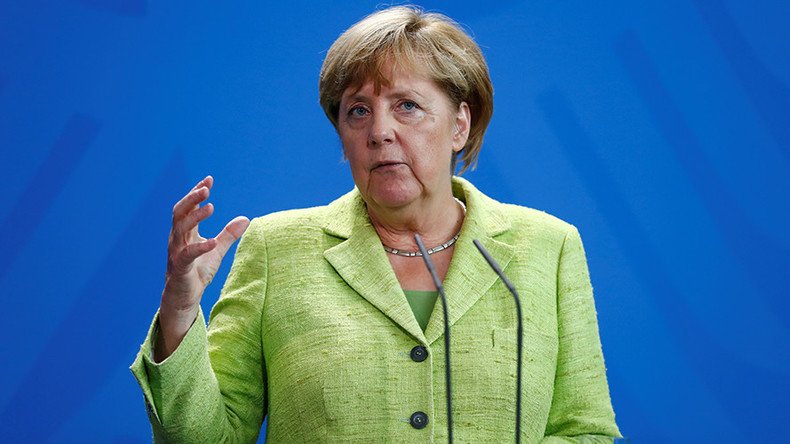 What happens before the German federal election in September, including a new position on the migration influx problem, is going to be tailored to benefit Angela Merkel's electoral chances, says political analyst John Bosnitch.
German Chancellor Angela Merkel has suggested a different approach to the migrant crisis.
"In 2015 and at the beginning of 2016, we had a situation which was a true humanitarian emergency," Merkel said Wednesday in conversation with four YouTube personalities, including a 21-year-old beauty blogger.
"At that time, Germany acted in the right way, if I may say so. However, it's clear that it can't go on like this and that this can't repeat itself," the Chancellor added.
The comments come ahead of the German parliamentary election in September. They also suggest Merkel has changed her stance, as previously she embraced an open-door policy, which saw a large influx of migrants arriving in Germany.
In the past, she was accused of taking a tougher position on Islamic dress, specifically the full-face veil, to gain voter support.
According to Bosnitch, "There is obviously no doubt that Angela Merkel has to roll back her position on immigration, and she has to convince the German public the immigrants they've received up until now are all they are going to accept."
In his opinion, her performance in the upcoming vote "is in doubt" if she doesn't do it.
Trying to deal with the influx of migrants, the chancellor "is already flexing her muscles with the newer members of the EU in Eastern Europe," Bosnitch said.
"She's been putting heavy pressure first on Poland, and extremely heavy pressure on Hungary. What's happened – both Poland and Hungary have refused to budge. I am sitting here in Belgrade, Serbia, and we're already hearing rumors our admission here in Serbia to the EU will be accelerated for the sole purpose of dumping refugees in Serbia the rest of the EU refuses to accept," the analyst said.
Bosnitch is also confident there will be talk about a migrant quota ahead of the September 24 vote.
"What happens before the election is definitely going to be tailored to benefit Angela Merkel's electoral chances," he said. "We've already heard here in Serbia that our Prime Minister [Ana Brnabic] has been discussing a secret deal to accept a quota just before the election in Germany. So there are quotas coming. The countries that refuse the quotas are too important to the survival of the EU to offend them. That means Poland and Hungary. If it comes to it, it is going to be a quota that gets shifted to other countries. And the primary target is Serbia."
During her Wednesday conversation, Merkel also announced her readiness to co-operate with Turkey on the migrant issue.
Bosnitch said that despite the existing tensions between Berlin and Ankara, politics is a "give-and-take game."
"So I can suggest to you that we're going to see some heavy duty bargaining now between Germany and Turkey, and pressure on other candidate countries in the region to try and alleviate these issues, so that Merkel can squeeze through to a new term," he added.
The statements, views and opinions expressed in this column are solely those of the author and do not necessarily represent those of RT.
You can share this story on social media: