Is US gearing up for military action against N. Korea or is Trump bluffing?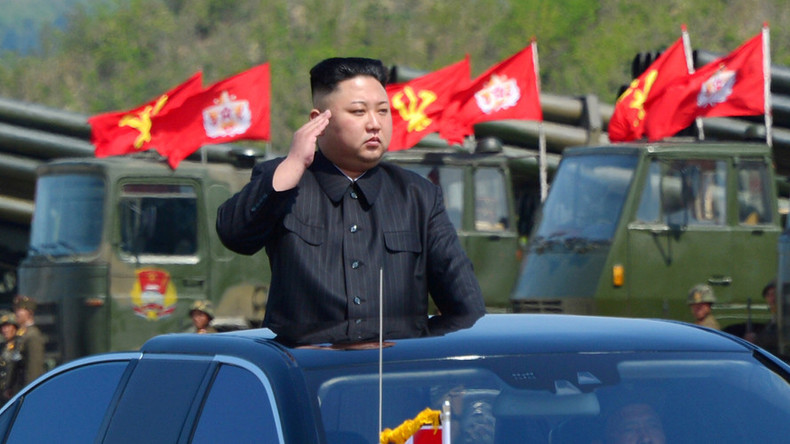 President Trump likes to scare people with his rhetoric, says international human rights lawyer Curtis Doebbler. The limited pinpoint use of the latest technology can't be completely ruled out, adds international relations expert Ra Mason.
US President Donald Trump has threatened North Korea in a tweet saying US weapons are "locked and loaded."
Military solutions are now fully in place,locked and loaded,should North Korea act unwisely. Hopefully Kim Jong Un will find another path!

— Donald J. Trump (@realDonaldTrump) August 11, 2017
However, America's close allies Britain and Germany are calling on the US president to de-escalate the tension.
China condemned Trump's approach and warned him against "playing with fire" over North Korea. A Chinese state-run paper, the Global Times, wrote Friday that China would stay neutral if North Korea launches an attack that threatens the US. However, if Washington decided to strike first and attempt to overthrow the government in Pyongyang, China will stop them.
But is Washington really preparing for a military action against North Korea?
According to international human rights lawyer Curtis Doebbler, this would be a "very unfortunate" scenario.
"Certainly international law does not allow the use of force at this instance or even an instance where North Korea heightens its threats. I think it would be better and in everybody's interest to de-escalate everything. As we've seen before President Trump tries to scare people that are listening to him through his rhetoric. But sometimes that is an unfortunate way to function in the international system," he told RT.
International relations expert Ra Mason says there is "a very high chance this is a rhetorical battle in a sense that the US would like to avoid some kind of military action that includes even a surgical strike."
However, he added, a "limited pinpoint use of the latest kind of technology" by the US can't be ruled out completely.
"There are various reasons for that. Although I think that would be considered as a last resort. You have to bear in mind that the US is able to bluff in this game in one sense. They know North Korea's military options are highly limited. So that does give them in one sense an advantage in this kind of strategic rhetorical game," Mason said.
Trump's rhetoric on North Korea hadn't changed much from what he was saying in interviews before he became president, the expert said.
"Surprisingly perhaps, in this case, Trump himself has been relatively consistent… It marks the Trump administration out from the previous three US administrations, which in the different ways all failed to prevent North Korea from developing nuclear weapons and then from using those as a kind of powerful leverage tool in foreign policy – both with their regional rivals and partners and particularly in response to the US. I think the Trump administration, Trump, in particular, is looking to change those dynamics, so that policy can be shaped back toward the way in which the US would like to have it move on that North Korean peninsula as a whole," he told RT.
The statements, views and opinions expressed in this column are solely those of the author and do not necessarily represent those of RT.
You can share this story on social media: