'Russia's response to sanctions - beginning of pushback against increased US aggression'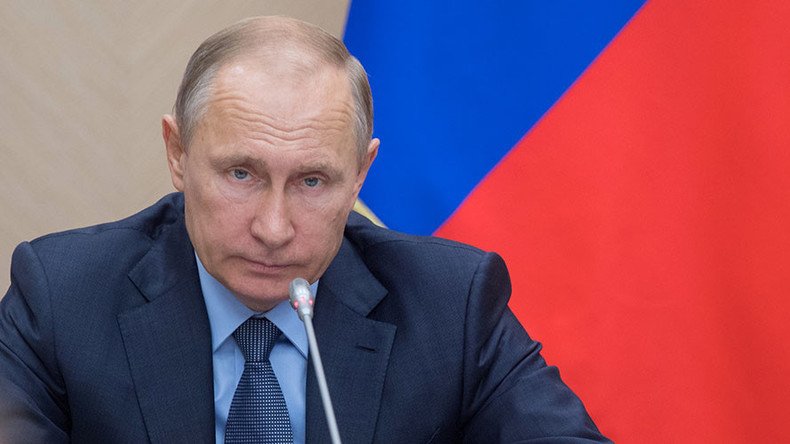 Russia's measures in response to US sanctions may mark a finale to the endless tolerance of US hostility and aggression toward Russia and its allies, says political analyst Dan Glazebrook.
READ MORE: Sanctions retaliation: Russia tells US to cut embassy staff, stop using storage facilities
RT: What do you make of Russia's response to the new US bill? Did it surprise you in any way?
Dan Glazebrook: No it is a welcome development. I hope it marks the beginning of a concerted pushback against the increased US aggression toward Russia and all of Russia's allies that we've seen under the Trump administration. Far from ushering in an era of US isolationism or anti-US militarism as some of Trump's more naïve supporters were hoping, the Trump administration has seen a ramped up aggression and hostility to every one of Russia's allies. It's seen the open targeting of pro-government forces in Syria – something which even Obama never stood for. It's seen the tearing up of rapprochement with Iran and in paving the way for a more belligerent US attitude toward Iran. It' s seen increased naval encirclement of China. And in each case, the Russian response has been minimal.
So I hope this marks an end to this, as the Russians themselves said in their statement – endless tolerance of US hostility and aggression. I hope the vote in Congress last night demonstrates once and for all – that the Russians will get nothing from Trump other than increased isolation and encirclement themselves – especially if they do not massively increase that push back against US aggression, which they have been, as they noticed hither to, and have been inexplicably tolerant of. So I hope this marks a change in their approach.
'Moscow waited, gave Trump administration opportunity to improve ties'
Former Greek Ambassador Leonidas Chrysanthopoulos says the countermeasures announced today by Moscow should have been expected in Washington.
"It is also to the credit of Russia that they waited so long to take these measures. They gave an opportunity to the new administration to ameliorate the relations between Washington and Moscow," he told RT.
"In spite of the fact that there was a good meeting between Trump and Vladimir Putin in Hamburg, we see that the administration and the Congress still insist on this hardline policy," he said.
The diplomat called the Obama administration move to expel Russian diplomats from two diplomatic compounds near New York City and in Maryland a violation of the law.
"It is totally illegal by international law – the confiscation of property that the Obama administration did in December because the property of the embassies also has diplomatic status and it's covered by the Vienna Conventions on diplomatic relations," he said. "The measures Russia took today are according to diplomatic practice, and it is exactly a reply to the measures taken by the Obama administration."
'Reason prevails.'
Thomas Fasbender, Dialogue of Civilizations Research Institute agrees that Russia's decision was expected, given that Moscow did not respond to the expelling of its diplomats at the end of 2016.
"So the question was rather… would Russia after yesterday's decision by the US revert to even economic measures that were widely discussed also in US business circles in Moscow? There is fear that Russia might to some extent sanction the presence of US companies, the activities of US companies in Russia, who employ from my knowledge around 135,000 people there. [The fact that] this did not happen signals that from the Russian point of view reason prevails. But of course, the diplomatic measures are harsh," he told RT.
The statements, views and opinions expressed in this column are solely those of the author and do not necessarily represent those of RT.
You can share this story on social media: