On the ground in Marawi amid Duterte's battle against ISIS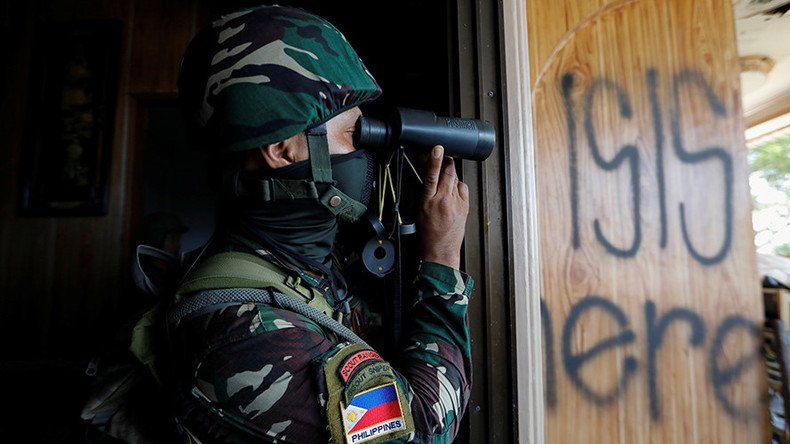 Covering the recent battle for the city of Marawi on Mindanao Island in the Southern Philippines, the Western media has been grossly exaggerating unconfirmed reports, rumors, as well as twisted 'facts.'
At the beginning of July, I visited Mindanao as one of only a few foreigners allowed inside the besieged city of Marawi and to its surrounding area.
I spoke to local people, to the IDPs - those who managed to escape the city taken over by the jihadists. I also managed to discuss the situation with the highest commanders of the military in charge of the combat, including General Ramiro Rey and Lt. Colonel Jo-Ar Herrera. I encountered many soldiers, civil servants, and relief workers.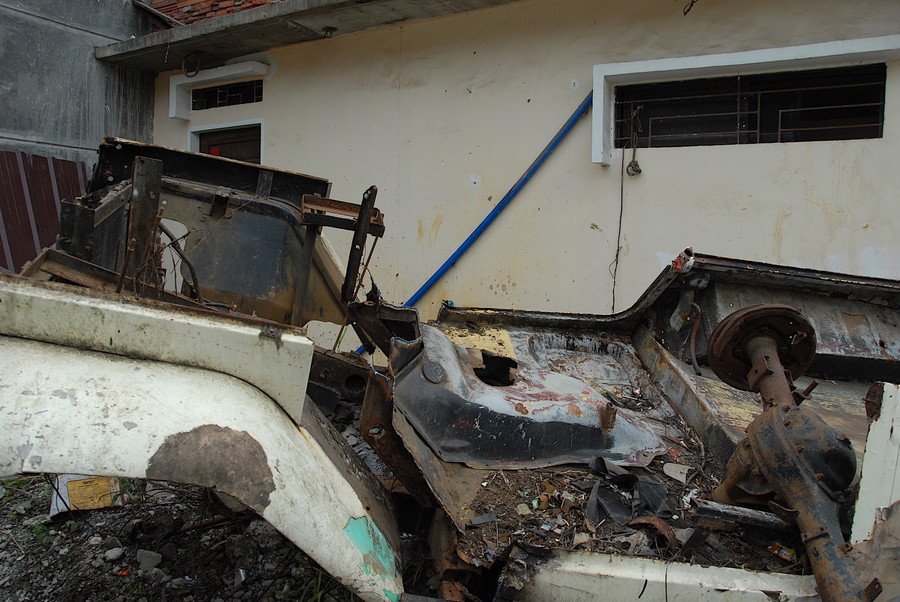 My contacts in the capital informed me via text messages that I had been "red-flagged," clearly by the pro-US faction in the Philippine military. So before my presence was finally cleared from Manila, I was detained and held in a provisional military base in the city of Saguiaran. Here I was "softly" interrogated by military intelligence. A few steps away, a howitzer was firing artillery toward ISIS positions in Marawi, some 10 kilometers distant.
"So you believe the United States is responsible for spreading terrorism all over the world," I was asked late at night by one of the officers, point blank. It was clear that someone 'behind the scenes' was busy studying my published work.
The Western establishment media and various servile NGOs (including those which are "defending human rights" in several rebellious and independent-minded countries) consistently demonize President Duterte, an anti-imperialist, progressive leader who enjoys a 75 percent approval rating. It is no secret there are two distinct fractions inside the military – one supports the president and his drive for independence from the West, and another, which is trained and often corrupted by Washington and other Western capitals.
The pro-Western fraction wanted me out, detained, perhaps even disappeared. The other one that stands by its president wanted me to see the truth, to be allowed into Marawi.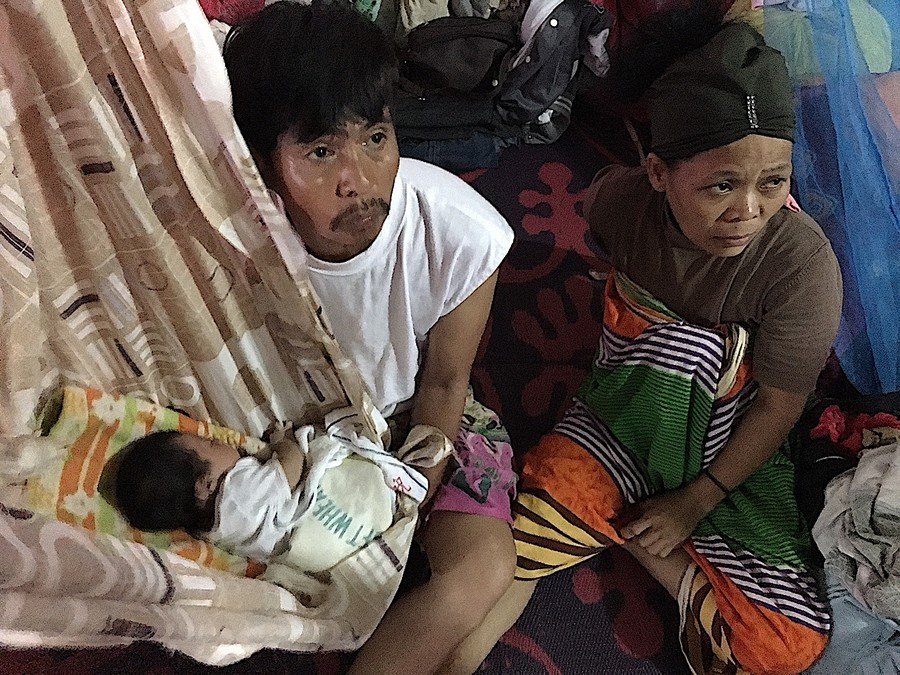 A final decision was made late at night in Manila. I was released and granted permission to work in the besieged city. Even when the top commanders personally called the camp, there was, at least for a while, apparent reluctance to let me go.
My first reaction after visiting the Marawi front was one of outrage. What I witnessed was fundamentally different from what has repeatedly been said by most of the Western mass media outlets, as well as pro-Western local news channels in Manila.
It is evident that Marawi is not "totally destroyed," as has been reported. Most of it is standing and standing firm. I would estimate that between 20 and 30 percent of the houses and buildings, most of them in the core center of the city, have sustained heavy damage.
It was explained the ISIS-related jihadists began their offensive on May 23rd and their plan was to take full control of the town by the time Ramadan was to begin (May 26th). The military spoiled their plans; it counterattacked and managed to contain the terrorists in just one neighborhood, retaining or regaining control of all the other 'barangays.'
Undoubtedly there were heavy losses, and, because of the palpable sense of fear after indiscriminate brutality unleashed by the terrorists, a substantial movement of the IDPs. But it was never 400,000 people escaping the area, as reported in the West, but approximately 200,000 (the number once peaked at about 300,000).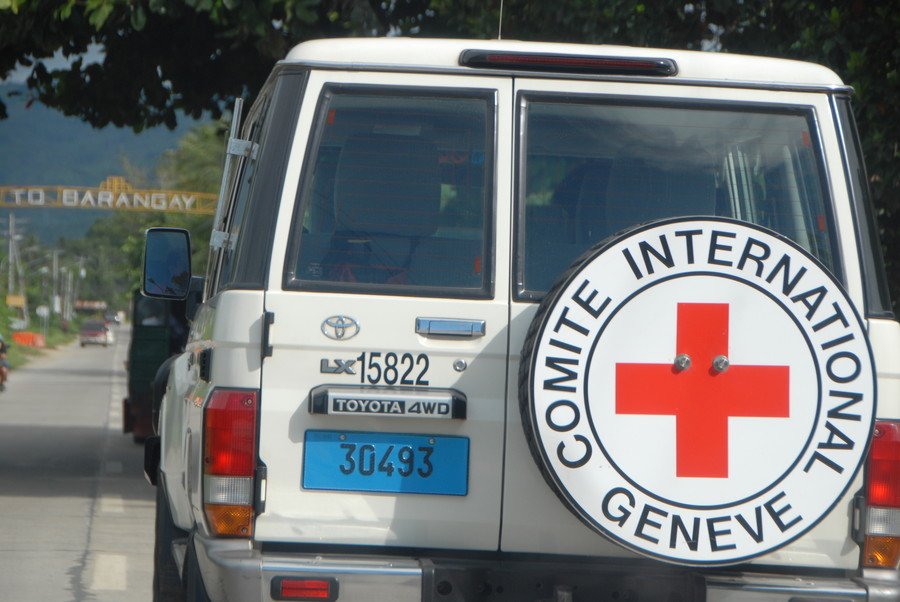 There has been no "indiscriminate bombing" of the civilians. I witnessed both incoming and outgoing howitzer fire and also very limited bombing from the air; it was all targeted and mostly precise, aiming at the position of the terrorists. As in all other war zones where I have been working, I refused any protection, including helmets and bulletproof vests, which allows me to remain more mobile. However, I did manage to come 'very close' on occasion. It was clear the fighting and bombing were strictly contained to one area, no more than one-kilometer square.
Anti-Duterte NGOs and governments claim that they 'worry' about the martial law imposed on Mindanao. In and around Marawi (or anywhere else on the Island), the martial law carried no brutal consequences. Even the curfew (9PM-5AM) is laxly implemented.
General Rey explained to me in Marawi City:
"The difference between this martial law and those that were imposed during the reign of Ferdinand Marcos is that now the military is mainly doing real fighting while providing assistance to the civilians. I absolutely don't interfere with the work of local elected government officials. I'm encouraging them to do their job as before, asking them to contact me only when my assistance is needed. I never took, and I don't intend to take, control of the area."
Local government officials and volunteers working for various relief agencies and NGO's operating in the area have confirmed what General Rey said.
During my work in the conflict zone, I detected no fear among the residents. The relationship between the army and civilians was clearly friendly and cordial. As the military convoys were moving between the cities of Illigan and Marawi, both children and adults were smiling, waving, some cheering the soldiers.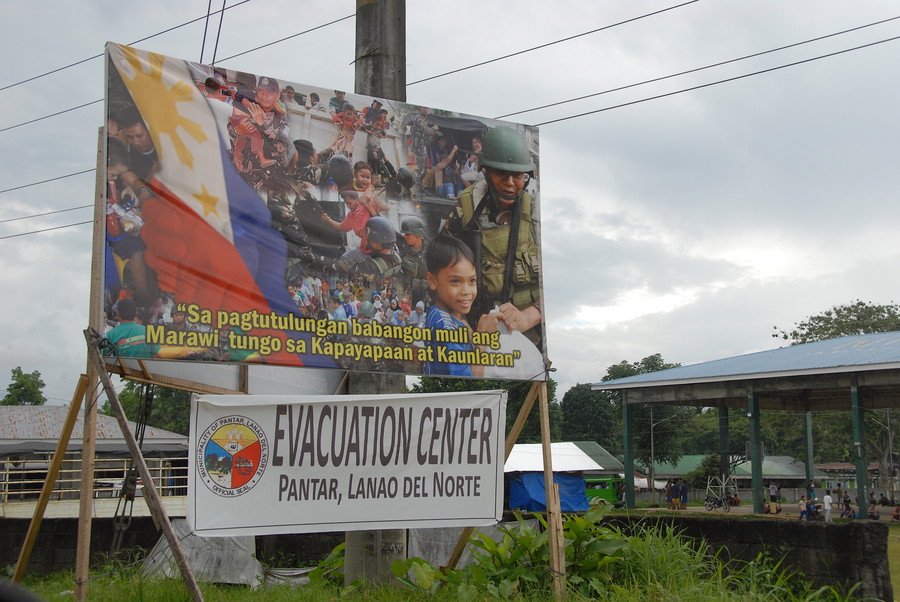 In the camps housing the IDPs, there was almost unanimous consensus: while many citizens of Mindanao Island in general and the Marawi area in particular would most likely welcome more autonomy from Manila, during this ongoing and brutal conflict almost all local people have been supportive of the military and government efforts.
"We hope that both Filipino and foreign jihadi cadres would soon be crushed," was an almost unanimous statement coming from the local people.
In the cities of Illigan and Marawi I was shown detailed maps clearly indicating positions of the ISIS and the military.
Both Lt. Colonel Jun Abad from Ranao Camp and the commanding officer, General Rey, gave me a clear briefing. As of July 3rd, the Agus River represented the 'borderline' between the ISIS-held area and the zone liberated and controlled by the army.
There is no doubt the entire city will be freed, soon, most likely in July. The only reason why it did not happen yet is that the terrorists are using hostages, both Christians and Muslims, as human shields. President Duterte, General Rey, and others are trying to avoid unnecessary human losses.
The situation is extremely sensitive as there is the involvement of foreign fighters. On June 30th, in Saguiaran, Major Malvin Ligutan admitted, hesitantly: "In one of the safe houses, we found passports issued in Indonesia, Malaysia and several Arab countries."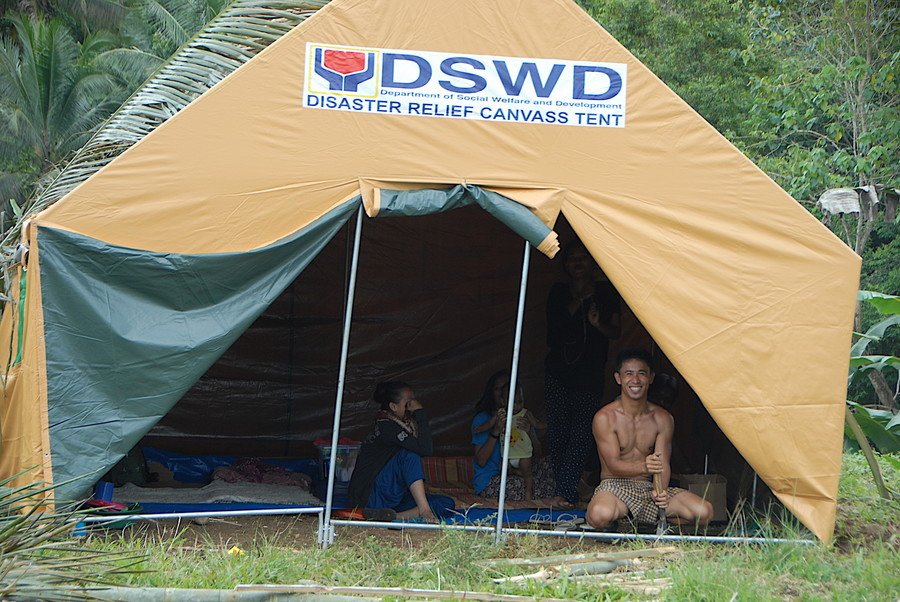 Recently, from Indonesia, I described in detail an elaborate terrorist web, which dates back to the "Afghan days." In that period of history, the West was encouraging many Southeast Asian extremists to join he Mujahedeen in their fight against the secular socialist governments in Afghanistan, and against the Soviet Union. Hardened, they eventually returned to Indonesia, fueled several domestic conflicts including those in Ambon and Poso, and then began training a new generation of jihadi cadres, before 'exporting' them to Syria and now to the Philippines. Several academics and experts confirmed this to me.
The West is regularly using 'jihad,' directly and indirectly, to destabilize socialist, anti-imperialist, and just patriotic countries and governments. In the past, it managed to ruin countries like Afghanistan, Indonesia (1965) and Syria. Many believe that the Philippines is the latest addition to the 'hit-list.'
As Drei Toledo, a prominent Philippine journalist and pro-Duterte activist, originally from Mindanao, explained:
"The reason why the West is hostile toward President Duterte is simple: he is working hard to reach a peace agreement with China, a country that is seen by Washington as its archenemy. Another 'adversary of the West,' Russia, is admired by Duterte and increasingly by his people. Recently, Russia and the Philippines signed a defense agreement. The president is also forging close ties with Cuba, particularly in the area of health."
No one could deny the gravity of the situation.
I witnessed exhausted glances of the people from Marawi, now living in a rescue center built on the land of the town hall of Saguiaran.
"Yesterday two infants died," I'm told by Amer Hassan, a student volunteer from Mindanao State University (MSU).
The reason was "different water, malnutrition, exhaustion..."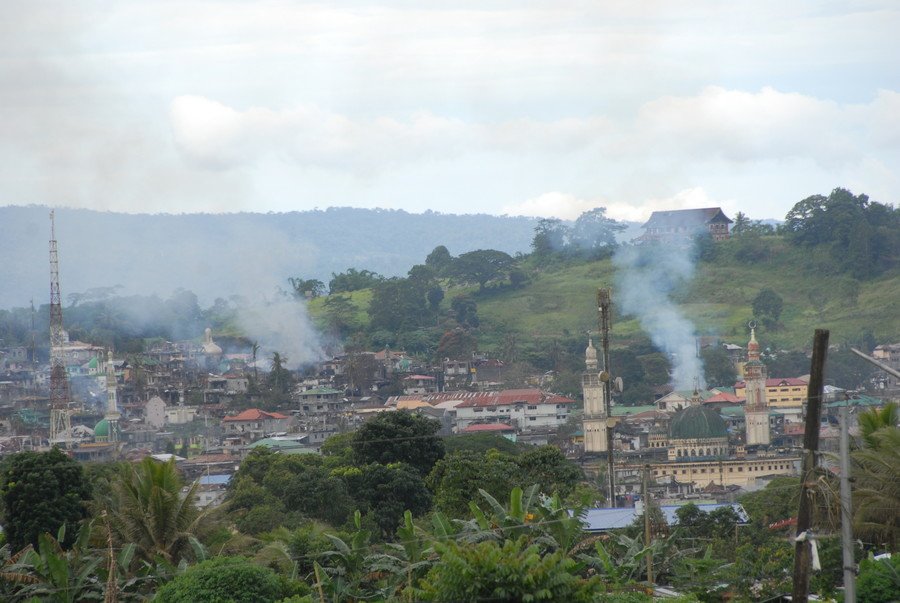 I wanted to know more, and Amer continues:
"People are still in shock... They can't believe what is happening. Especially those whose houses were destroyed; those who lost their relatives, everything..."
While the West is constantly criticizing, does it provide help? Amer just shrugs his shoulders:
"There is no foreign help coming... Almost all that we have here comes from Manila, either from the government or local agencies. Duterte is working very hard, helping our people."
A family of three, Camal Mimbalawag, his wife Ima and one-month-old baby Mohammad, is squeezed into a tiny space at the center. Their memories are bleak. Ima gives her account almost mechanically:
"We were in Marawi during the first stage of the attack. I was pregnant, ready to give birth. We were in the city hall when ISIS attacked... They erected checkpoints; divided people into groups... they pointed guns at us... They asked: 'Muslim or not?'...and 'If Muslim, then recite 'Shahadat.' If cannot, you get killed or taken as a hostage... We saw corpses of those killed, eaten by dogs under the burning sun..."
The battle for the city of Marawi is raging. I face it from the highest floor of the building, destroyed by ISIS snipers, a place where an Australian reporter was hit just two days earlier.
It is not Aleppo, but it could have been, if not for the heroic counter-attack of the army.
Almost 100 soldiers already lost their lives. Just one day before I encounter General Rey, six of his men were injured. It is said that 800 or more civilians died. Nobody knows exactly how many terrorists were killed. It is real war: tough and merciless as all wars are, but in this case, the 'newly independent' country is clearly winning.
It is an incredible sight: some soldiers, patriotic and determined, are still wearing those helmets with the US flags engraved into them, or some old Israeli bulletproof vests. But have no doubts: this is real, new country! Totally different Philippines and Marawi is one of the first and toughest tests it will have to endure.
The war united people and the army. No matter what the West and local corporate media are saying, most Filipinos know: this is their struggle; this is their president and their military fighting against something extremely foreign, violent and dreadful.
The statements, views and opinions expressed in this column are solely those of the author and do not necessarily represent those of RT.
You can share this story on social media: