'Symbolic ceasefire' or 'real progress'? Experts discuss Trump-Putin Syria deal with RT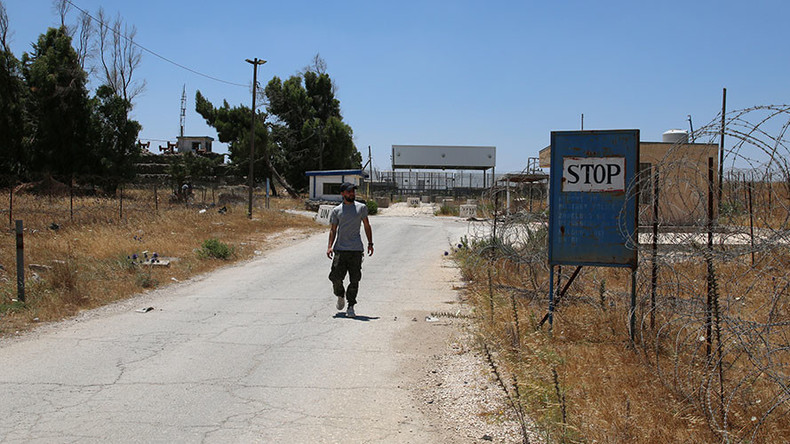 While much of the media was focused on the cosmetics of the first face-to-face meeting between Donald Trump and Vladimir Putin at the G20 in Hamburg, its most consequential result is arguably the consensus reached on a new ceasefire in Syria.
READ MORE: US & Russia agree ceasefire in southwest Syria ‒ Lavrov
The Russian and US presidents sat down for a closed door session and two hours later, the two leaders emerged, announcing an agreement to establish a ceasefire in three areas in the southwest of Syria. RT canvassed experts to weigh in on its significance.
'Ceasefires in Syria are always temporary, but it's good they are talking'
Ammar Waqqaf, founder & director of Gnosos
The full elements of this agreement are yet to be revealed. That is one point. The second point is that we need to take all ceasefires in Syria as temporary. Nothing is going to be so concrete. But the fact of the matter is, the Americans and the Russians, after six months of the Trump administration, have started sitting together and talking together and are actually achieving results. So, it is a huge positive step forward.
How the ceasefire is going to play out isn't very clear. We know that in certain areas, in Daraa and the southeast, there are Jabhat Al-Nusra, the Al-Qaeda affiliated group, and there is also ISIS who everybody is speaking of fighting with at the moment. Who is going to fight those? How would this trigger some sort of a ceasefire violation if one of the groups say: "We've been attacked," we don't know. But at least things are moving on positively.
'Good day for the US, Russia and G20'
Joel Anand Samy, co-founder, International Leaders Summit
It is a good day for the citizens of Russia, it is a good day for the citizens of the US and G20 members to see two world leaders, Presidents Trump and Putin, sitting together for a constructive meeting and emerging with constructive decisions on many fronts. The issue of a ceasefire, to take into effect on July 9 at noon for southwest Syria is a very positive sign. This communicates the fact that the meeting that lasted for two hours resulted in some very constructive details being worked out with regard to Ukraine, and also the Korean peninsula. I think both of these issues communicate that both presidents Trump and Putin are focused on getting results and, certainly, they do have a responsibility to advance their respective nations' key strategies and policies.
'Symbolic deal but nothing to be too excited about'
Martin Jay, award-winning British journalist
I think we can be positive but I don't think we should be too excited about it. There was a need for symbolic deal. We have to remember – when world leaders get together, there is very rarely anything that comes off the hoof. Usually, both sides have been talking for weeks and sometimes even months beforehand. So, there is an agenda there. We have to be realistic. I think Trump probably said: "Can you get your people to stop fighting our people in the South because its causing a lot of problems for the Israelis." And I think Putin played a blinder, played exactly the diplomatic and very clever position by saying, "Well, okay. Probably, we could manage that." But now let's see where this agreement takes us. Because now when the talks actually go to the next stage and the next level in the next few weeks or months, we will see whether Trump appreciates that move. It is encouraging that at least we know now that Russia and America can do deals in Syria, but this was quite a small deal.
'No guarantee of success, but greater likelihood than during Obama's term'
John Hajjar, deputy director of the US Middle East alliance to support Trump
There are no guarantees. We've seen ceasefire after ceasefire break down in Syria... but that happened under the Obama administration, who had a notoriously weak and feckless foreign policy. President Trump has asserted American strength again and is working with Sunni Arab allies. He had a very successful meeting in Saudi Arabia with the King and other moderate Arab regimes. Based on the fact that we have two strong leaders, President Putin and President Trump, there is a much greater likelihood that the ceasefire will hold now as opposed to several months back prior to the Trump administration.
The statements, views and opinions expressed in this column are solely those of the author and do not necessarily represent those of RT.
You can share this story on social media: