Why Japan wants US exercise cancelled: 'Fears of N.Korea escalation & relations with China'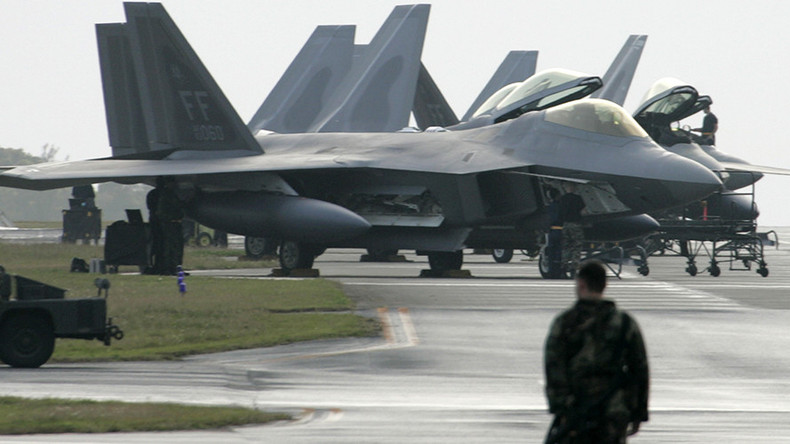 To reduce tension in the region following a missile test by North Korea, Japan wants the US to cancel military exercises in Okinawa. Tokyo is worried that in a confrontation Japan is the likely target, says Asian affairs specialist Andrew Leung.
Japan's Defense Minister Tomomi Inada is demanding US troops, deployed on Okinawa cancel the two-day parachute exercise scheduled for Wednesday. He says the Americans haven't given a seven-day prior notification of the exercise which is part of their defense agreement.
Many of the residents oppose the significant US military presence on the island.
RT: Why do you think the US ignored the agreement to give Japan notice about exercises?
Andrew Leung: I think the Americans want to ramp up the pressure on North Korea and have not given the notice. But I think there are three aspects involved. First of all, there was the opposition of the islanders in Okinawa. They've always not been happy with the fact that Okinawa has been used as an American base. So there are a number of protests. The second issue is that Japan is increasingly worried about the tensions over North Korea. Recently North Korea has been [increasing] missile tests. Of course, in the case of a confrontation, Japan is likely to be a target. I think the Japanese government wants to scale down the tension with North Korea by not having these parachuting operations with the Americans. The third issue is in relation to China, to Beijing. Prime Minister [Shinzo] Abe has recently given out an olive branch in terms of a letter delivered to [Chinese] President Xi suggesting the two countries could mend fences. Okinawa with American base has always been regarded by Beijing as part of China containment... So the Japanese government wants to signal to China that all these military exercises activities are being scaled down.
RT: What do you think led the US to choose to conduct the drills on Okinawa, where they are going to generate controversy? Despite the PR issues, what their position is?
AL: The Americans are playing it both ways. On the one hand, they are trumping up all these operations with the parachuting exercises, with the deployment of aircraft carriers. But on the other hand they want China to be involved, Japan to be involved, and South Korea involved in sort of managing the kind of tension. The last thing the Washington wants is for the tension to escalate and things getting out of hand. I don't think that the Trump administration wants that either.
The statements, views and opinions expressed in this column are solely those of the author and do not necessarily represent those of RT.