'Europeans never told that Russia views NATO's eastward expansion as serious threat'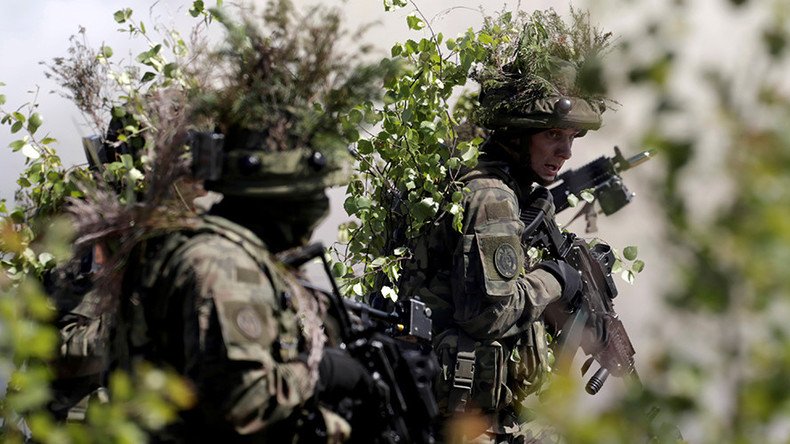 The so-called 'Russian threat' is used as an excuse to increase defense budgets and deploy troops, yet Russia's defense budget is less than 10 percent that of NATO's, Ludo de Brabander, peace activist and spokesman for the Vrede peace movement, told RT.
Europeans have not welcomed NATO's additional military deployment in Eastern Europe as warmly as the Western establishment had hoped, with an article in a German magazine praising the arrival of German tanks in Lithuania sparking outrage at the quote "muscle-flexing" at Russia's doorstep.
RT: How widespread is disapproval of the NATO's beefed-up presence in Eastern Europe?
Ludo de Brabander: I think, especially in Germany, this is a very sensitive issue that reminds a lot of German readers to their own history –World War II and the invasion of Russia by Nazi troops, Operation Barbarossa. This upsets people, and each time German troops are deployed, like it has been in Bosnia, or in Kosovo, or in Afghanistan, it provokes a huge debate inside Germany.
RT: NATO says it needs to increase its forces in the Baltics to counter a perceived threat, and thousands of additional troops are being deployed at Russia's borders. Is this increase really justified? Is there really a threat from Moscow?
LdB: It is always used, the so-called "Russian threat," or Baltic States are afraid of Russian military activities, and even an invasion. But this is ridiculous, seeing, for example, the fact that the military balance is very much on the hand of NATO. I think Russia's defense budget is less than 10 percent that of NATO's. So, it is ridiculous, but it's often used. Russia is used as a legitimization to increase defense budgets, which is a program that each country should implement to have two percent of GDP into defense. The "Russian threat" is used to increase defense budgets, to deploy troops, and it is a military buildup, very simply.
RT: Russia's foreign minister met the chief of NATO last week during the Munich Security Conference. The mood was quite tense at the meeting. NATO Secretary General Jens Stoltenberg said that NATO is strongly in favor of maintaining dialogue with Russia. Do you agree that NATO's position of strength is nice and "predictable" for Moscow, as its boss just claimed?
LdB: Yes, it is a predictable. Since the end of the Cold War, NATO has expanded its territory towards the East. European citizens are never told that in Russia this could be seen equally very much as a threat. Although it is a threat for the Russians – expanding your territories' security environment to the East is considered in Russia as a very dangerous thing. Of course, Russia is acting according to it. Each time it is warning NATO that it is a dangerous military buildup that should be answered to.
The statements, views and opinions expressed in this column are solely those of the author and do not necessarily represent those of RT.
You can share this story on social media: