£1mn compensation to terrorist: How could that happen?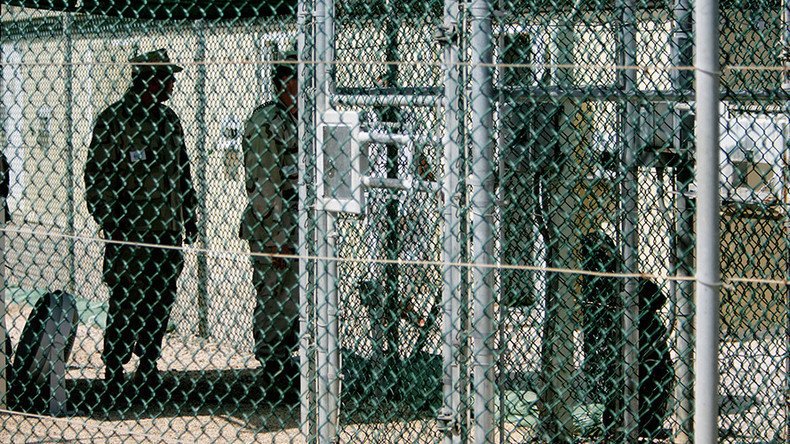 It's outrageous the US gave a terrorist £1 million of taxpayers' money, says David Coburn, British UK Independence Party MEP. These people should be treated as prisoners who are out to make war on us, he adds.
There's been outrage in the British press after it was revealed the UK gave a freed Guantanamo inmate, British citizen Jamal al-Harith, £1 million in compensation in 2004. He then went on to be an Islamic State suicide bomber who killed five people in Iraq.
RT: We see many headlines expressing outrage over the news. What's your take on the story?
David Coburn: As a British taxpayer, I feel pretty aggrieved... I think it is outrageous. I think again it is the Labour party, Tony Blair, they do not take all this matter of terrorism seriously. And subsequently, we get tied up in a court. And the court seemed to be sympathetic to these people. We have to declare or create a law which deals with this issue more clearly.
RT: Hindsight is, of course, a wonderful thing but was it right to grant him that compensation at the time?
DC: No, it was wrong to give anybody compensation in those circumstances. These men, they wanted to cover up some of their mistakes, and that is why they gave him money. It was to cover up mistakes they've made. But this is a military operation, this is serious, these people are at war with us. And we have to do something about it. We can't just treat them as common criminals. These people are just a bit more than that. And we have to deal with it properly.
RT: But what can be done to prevent this from happening?
DC: Number one, we should not be paying out large amounts of compensation to people who have been up to something. I mean, he wasn't put in Guantanamo for nothing. And there was a reason for being there. And they paid other people money as well to basically keep things quiet…But we have to treat these people as some sort of prisoners who are out to make war on us. They are not just ordinary common criminals…
The statements, views and opinions expressed in this column are solely those of the author and do not necessarily represent those of RT.
You can share this story on social media: