Churkin's death: Why 'nasty jesters' from Ukraine operate with impunity?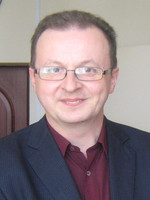 Dmitry Babich was born in Moscow, in 1970. He has worked for various media outlets for 25 years, including The Moscow News and RIA Novosti news agency. He is currently working as a political analyst at Sputnik International, and is a frequent guest on BBC, Al Jazeera, CNN commenting on international affairs and history.
Published time: 22 Feb, 2017 16:45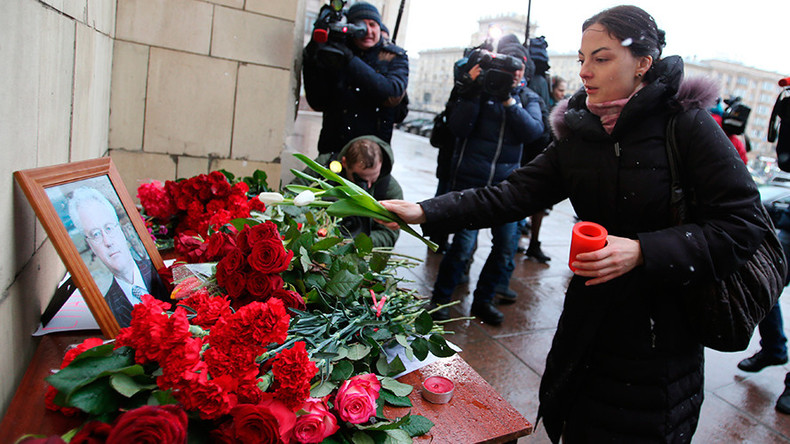 Russian Foreign Minister Sergey Lavrov came out with an angry but justified reaction to Ukraine's move to block a UNSC statement on the death of Moscow's envoy to the UN Vitaly Churkin.
Ukraine's Ambassador to the United Nations, Vladimir Yelchenko, blocked a suggestion to dedicate a few minutes of Tuesday's Security Council meeting to remember the late Russian envoy Churkin, an outstanding diplomat, who passed away on Monday, the day before his 65th birthday.
"I know how the UNSC works. I have almost no doubt that [Ukraine's] permanent representative would not have done this on his own. This means that he was ordered to do it," Lavrov said.
Lavrov's guess was indirectly confirmed by Yelchenko's interview to Hromadske TV where he stated: "Every ambassador expresses their state's position."
Yelchenko's said he had known Churkin for many years. In his opinion, the Russian Ambassador sometimes added "his own narrative" to the instructions he got from Moscow.
"But I wouldn't exaggerate [Churkin's] personal role," added Kiev's UN Ambassador.
Speaking at the UN, Churkin indeed made emotional statements, but they were always justified by the dramatic facts on the ground. For example, Churkin accused the West's interventions in the countries like Libya and Iraq of "hypocrisy" and denounced the use of the army and heavy weapons by Kiev against its own population in the east of Ukraine. Apparently, that was enough for Poroshenko's regime to block the remembrance ceremony at the UN and for Ukrainian nationalists, including the ones in power, to make the usual nasty comments in the media.
"On Churkin's death: Burn in hell everyone who's against Ukraine," Oleh Lyashko, the leader of the Radical Party wrote on twitter.
На смерть Чуркіна: Горітимуть у пеклі всі, хто проти України

— Олег Ляшко (@OVLiashko) February 20, 2017
A flood of sarcastic and cynical comments went through much of the Ukrainian media and social networks, prompting an angry reaction from a popular Ukrainian journalist and blogger Anatoly Shariy who described the situation as "hysterical joy."
"It can't be that a normal person would be happy about someone's death," he said.
Shariy makes his comments from a secure location "somewhere in Europe," fearing retribution from Ukrainian authorities and all kinds of "inadequate" nationalist activists.
Meanwhile, in Ukraine evil jesters savor the news, not only about the gruesome murders of the rebel commanders Mikhail Tolstykh and Arsen Pavlov but also of the killing in Kiev of an anti-nationalist journalist Oles Buzina and of the crash of the Russian airliner over the Black Sea last year. The statements are often made by people in high positions, like President Poroshenko's adviser Yuri Biryukov, who wrote that "we [Ukrainians] feel happy about the news of the deaths of 80 soldiers of the Horde over the Black Sea."
The Russian airplane carrying a military orchestra and representatives of charity organizations to Syria crashed minutes after taking off from an airport in the Russian city of Adler. Eight crew members and 84 passengers dying horrible deaths in a matter of seconds.
Despite none of the dead people took part in combat activities in Syria, Poroshenko's adviser Yuri Biryukov "enlisted" those who died into the army of the "new Golden Horde" (the derogatory name often given by Ukrainian and Polish nationalists to the Russian state, which is seen by them as continuing the traditions of the Tatar state of the Golden Horde that used to occupy Russia in the 13th century). In an evil twist of misplaced irony, Biryukov then added on Facebook he had a desire to deliver to the Russian embassy just one thing – a bottle of fake vodka.
Biryukov knew how to hurt Russians' feelings – just weeks before the Black Sea tragedy, 76 Russians in the Siberian city of Irkutsk died from poisoning by methanol that somehow found itself in a cleaning substance named "Boyaryshnik." This substance was often used by the local poor as a cheap replacement for vodka. The fact that thousands of Ukrainians die from the same kind of poisoning did not deter Biryukov from joking about the Russians' death.
Despite the outcry that Biryukov's statement stirred among Russians and non-nationalist Ukrainians, he continues to work as an adviser to Ukrainian President Poroshenko and to collect donations for the Ukrainian army units operating against the rebel-held Donetsk and Lugansk. Biryukov has two orders from the Ukrainian government and is praised in the Ukrainian and Western media as a "hero of Maidan."
Devastated by passing of Russian UN Amb Vitaly Churkin.Diplomatic maestro &deeply caring man who did all he cld to bridge US-RUS differences

— Samantha Power (@SamanthaJPower) February 20, 2017
No wonder many people in Ukraine do not even feel ashamed about making nasty comments on the death of Vitaly Churkin – the great Russian diplomat who once through negotiations stopped the war in Bosnia in the mid-1990s, a war in the area, where Russian and Ukrainian peacekeepers were both present.
The statements, views and opinions expressed in this column are solely those of the author and do not necessarily represent those of RT.