'ISIS wants Palmyra gone for financial & religious reasons'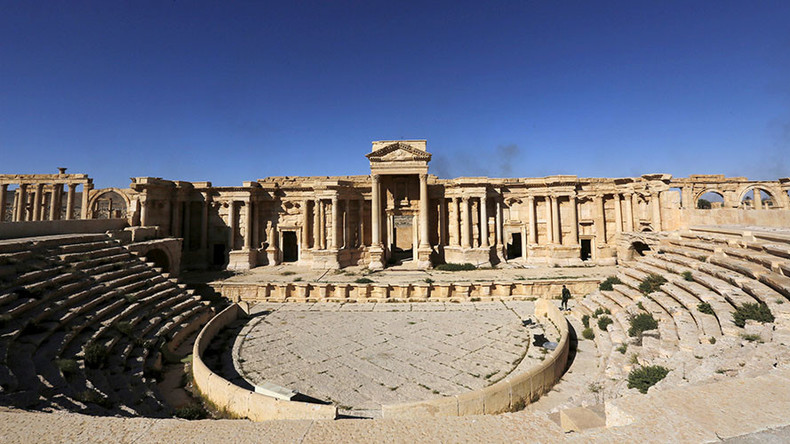 The prospects for Palmyra and Syria are good and depend on how the Russians and Turks can hold parties to a conflict to account and for keeping a ceasefire, says Kamal Alam, a military analyst at the Royal United Services Institute.
The Syrian army with Russian air support has successfully been advancing toward the Syrian city of Palmyra currently controlled by Islamic State (IS, formerly ISIS/ISIL) terrorists.
RT: Do you think Palmyra can still be saved?
Kamal Alam: I think Palmyra as a city definitely can be saved. In terms of what remains in Palmyra, it is questionable because obviously, ISIS has been blowing up a few more buildings there. But I think the city definitely will be saved at some point. It is just a matter of time.
RT: Will the Syrian army be able to hold on to the city this time, if it recaptures it?
KA: As we know the Syrian army has been stretched through all parts of the country. Previously they lost Palmyra because of retaking Aleppo late last year, so that put a lot of pressure on them in Palmyra last year. Again they are moving up toward Al-Bab which is strategically more important in the North to make sure Turkish-backed groups don't take Al-Bab before. It is not sure whether they will be able to hold it for good. I think we will see that with the help of the allies they will try to hold it longer this time.
RT: Why don't we see any kind of wide international media reaction to the anti-terror operation in Palmyra. Should the world care about this story at all?
READ MORE: West 'did nothing' to end war in Syria, says aunt of drowned Syrian boy
KA: I think definitely. At the moment with the new US administration which is still finding its feet, they don't quite know what to do about Syria. The European countries have not really cared about Palmyra. They talk about cultural heritage. But this is the cultural heritage of Syria. They seem to have ignored this issue altogether. And one must remember ISIS took Palmyra after marching right through the desert in Iraq. One could say that the ignorance of not taking the threat seriously led to Palmyra falling in the first place. There doesn't seem to be much care about the city of Palmyra in at least the European capitals, if not America.
RT: Why do you think ISIS is so obsessed with the destruction of Palmyra?
KA: Only two reasons for this – one is vandalism and that they believe in their version of Islam this kind of idols are banned. But there is also a massive smuggling market where they are selling quite a lot of artifacts on the black market through Turkey and other countries in the region. But predominately I think they want it gone for a mixture of financial reasons as well as religious reasons.
RT: What do you think is the future for Syria and particularly Palmyra? Will it ever see peace after years of war and terror?
KA: I think it really depends on how the Astana peace accords have panned out and Geneva is coming up. If the Turkish and Russian governments are able to make sure the ceasefire holds, I think the prospects for Syria are good, similar for Palmyra. A lot of it depends on how Russians and the Turks can hold both parties to account for keeping a ceasefire.
The statements, views and opinions expressed in this column are solely those of the author and do not necessarily represent those of RT.
You can share this story on social media: