MEPP: Inter-Palestinian conference in Moscow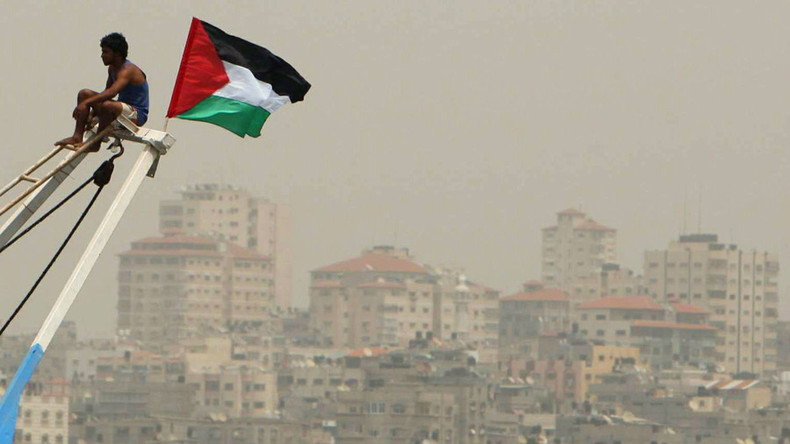 From January 15-17 in Moscow there was held an inter-Palestinian informal meeting organized by the Institute of Oriental Studies of the Russian Academy of Sciences.
Representatives of the main Palestinian organizations were present, including Fatah, Hamas, the Democratic Front for the Liberation of Palestine, the Popular Front for the Liberation of Palestine – General Command, the Palestinian National Initiative, the Palestinian People's Party, the Palestinian Popular Struggle Front, the Palestinian Democratic Union and others.
The event in Moscow was intended to help restore unity among the Palestinians on the political platform of the Palestine Liberation Organization and the Arab Peace Initiative, which is in line with long-term efforts of Russia in bringing peace to the region.
All of this is a necessary condition for the fulfillment of the legitimate aspirations of the Palestinians, i.e. establishment their own independent state in accordance with international law.
The final statement of the meeting emphasized importance of a Government of National Unity and various ways of convening Palestinian National Council with the participation of all the Palestinian parties.
Foreign Minister Sergei Lavrov, when meeting the Palestinians, emphasized that the lack of unity among the Palestinians is one of the reasons why recent efforts by the international community to restart negotiations between the PNA and Israel have failed.
It is worth mentioning that Hamas also made a contribution to the event. Its representatives stated that they consider Mahmoud Abbas as the legitimate leader, who acts on behalf of all Palestinians. Hamas reiterated its readiness to join the official bodies of the Palestinian government.
Russia continues its efforts aimed at promoting a peaceful solution to the conflict between Palestinians and Israelis by creating conditions for stable talks and reaching a comprehensive, fair and lasting settlement in the Middle East.
Moscow is ready to advance MEPP, the result of which should be establishment of an independent, territorially contiguous and viable Palestinian state living in peace and security with Israel. Our proposal to hold an international conference, where two sides could meet and talk, remains on the table.
The statements, views and opinions expressed in this column are solely those of the author and do not necessarily represent those of RT.
You can share this story on social media: