'Those who can kill us are inside our cities, we must remain vigilant' – French mayor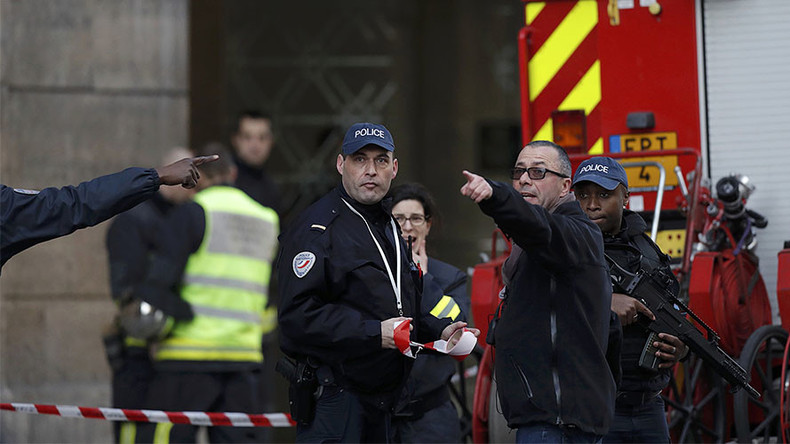 Following a morning attack in Paris on a soldier near the Louvre, one of the most famous attractions in France, RT spoke to experts and discussed the security situation in France and Europe that remains extremely fragile.
Police in Paris are investigating a possible terror attack near the Louvre, after a man wielding a machete assaulted a soldier.
The attacker was said to have cried out "Allahu Akbar," Michel Cadot, the head of the French capital's police force, told reporters.
The French PM said "this was clearly a terror attack".
Chris Bambery, political analyst, answering the question on how such an attack is possible after all the heightened security in France, said: "I think there are two aspects to this. One is, unless you have a complete lock-down on every major European city, someone like this who appears to be a home-grown terrorist, someone who, I am guessing was born and brought up in France, with no previous record is going to get through, is going to attack a soft target like the Louvre or another tourist attraction."
"The second aspect is, if this was carried out by someone who has been in Syria or Iraq, like a litany of other cases, then there are serious questions why these people are slipping back into Europe. After all, the border with Turkey is closely monitored, it is very difficult to get into Syria or Iraq without being monitored by the security forces. And conversely, it should be very easy for these people to pick them up," Bambery continued.
Chris Phillips, the former head of the UK National Counter Terrorism Security Office, also commented on the incident near the Louvre, saying that the security controlled the situation. He told RT that "the security at the Louvre clearly worked how they are supposed to do which was to keep the threat outside. But it is very difficult to stop an individual who decides to go and commit a terrorist attack like this."
He also commented on the redundancy that comes when a country attempts to live in a perpetual state of emergency.
"But don't forget at the moment in France and in Paris, in particular, there is a state of emergency. So, there is an awful lot of police officers and military patrolling the streets. That was an advantage in this case," he added.
"It is very difficult to stay at a very high state of alert. In fact, it really becomes meaningless when you try to do that because the whole idea of raising the threat level is actually to get people more aware. The fact that it goes on for years after years it becomes the normal state as opposed to the exception," he told RT.
The mayor of Maisons-Laffitte and French National Assembly member Jacques Myard said: "We have two threats: the threat coming from abroad and of course this is a question of how we control our frontiers. This is a failure of Schengen. And we have also a threat inside France because we have a large community of Muslims."
"Not all Muslims are radicals. But we have spotted that over 10,000 of those Islamists can be radicals. What happened this morning, it shows really that the threat is inside, and of course you cannot have 100 percent security everywhere," he said.
According to Myard, "it is necessary to be vigilant. Every citizen should alert the police every time he sees something wrong. You cannot really prevent anything. This is impossible… This is a question of minute and seconds vigilance. People have to be aware that we are at war and that the people who can kill us are inside our cities."
Alain Corvez, a former adviser to the French Defense and Interior Ministries, told RT: "The main Muslim population in France is a population which is integrated and which lives normally. There is in some areas of the big cities in different parts of France there is a population which is very much interested and seduced by this propaganda of ISIS. There people, for different reasons, agree with fighting against the French people…"
The statements, views and opinions expressed in this column are solely those of the author and do not necessarily represent those of RT.
You can share this story on social media: