Report on Russian hacking: 'Case of fake news & propaganda'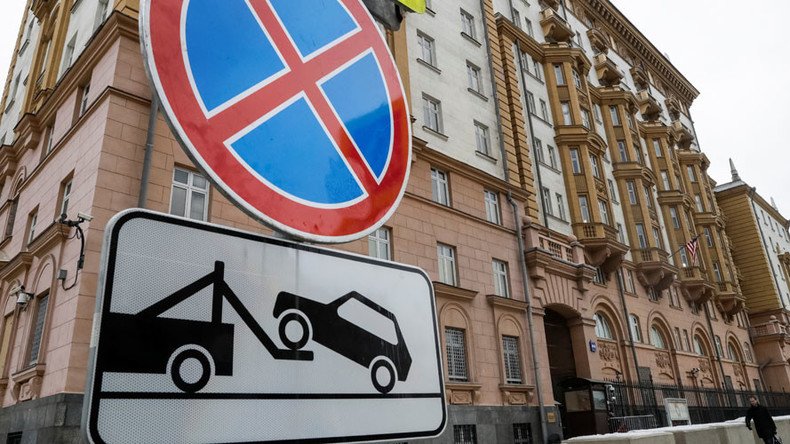 A joint FBI and DHS report on Russia's alleged hacking of the US presidential election provides no evidence and is a case of fake news and propaganda aimed at undermining the legitimacy of Trump's win, says former MI5 intelligence officer Annie Machon.
The Obama administration on Thursday imposed a set of unprecedented measures against Russia over its alleged attempts to influence the US presidential campaign this year. The new sanctions were unveiled after the release of the report by the FBI and the Department of Homeland Security.
However, the document significantly lacks specifics. It doesn't explain how the two hacking groups described are linked to the Russian government.
RT asked whistleblower, and former MI5 intelligence officer Annie Machon what she makes of the evidence.
"This is very much a case of fake news, shall we say. It seems to serve two ends as well," Machon said.
"On the day when the ceasefire is announced, which has been brokered by Russia and Turkey – this is a story that will run and run in America, not the ceasefire in Syria. It's all going to be about these Russians, and hacking the election and things like that. I think this is the first stage – this is why it was announced that the Russian diplomats were going to be expelled," she said.
"On the second point as well, it is a mass expulsion – 35 diplomats being thrown out of the country with no proof, with no sort of real intelligence. I think that has also been done to gain the idea, to solidify in public's mind in America that actually Russia was involved in hacking the election. Where has that phrase evolved from? We don't know. It was originally just hacking the DNC [Democratic National Committee] e-mails. So I think it is a sort of two-pronged attack that has been carried out; that has been carefully announced today to achieve that," she said.
"One further point from that in terms of trying to solidify the fact that the Russians interfered in the democratic process of America – is part of this ongoing process to try to undermine the legitimacy of the election of Donald Trump – the next president," Machon said.
The Joint Analysis Report (JAR) on "Russian malicious cyber activity" issued by the FBI and the DHS National Cybersecurity & Communications Integration Center (NCCIC) on Thursday begins with a disclaimer which reads: "This report is provided "as is" for informational purposes only. The Department of Homeland Security (DHS) does not provide any warranties of any kind regarding any information contained within."
According to Machon, the FBI and DHS are "just covering their backs."
"They know it's much rubbish…they are trying to blind people with science, but there's no real evidence," she said.
"Running in parallel to this is a more serious investigation that Barack Obama apparently asked the CIA to carry out into this alleged Russian hacking of the election. That report is due to be announced no later than January 20 next year," Machon said, adding that the timing is "interesting" since it's the date of President-elect Donald Trump's inauguration.
The report by the FBI and DHS doesn't give any warranties, which "points to the fact that it is pure propaganda and they know it," Machon told RT.
The statements, views and opinions expressed in this column are solely those of the author and do not necessarily represent those of RT.
You can share this story on social media: