'Obama feels unrestrained after Clinton defeat, returns favor to Netanyahu with UNSC resolution'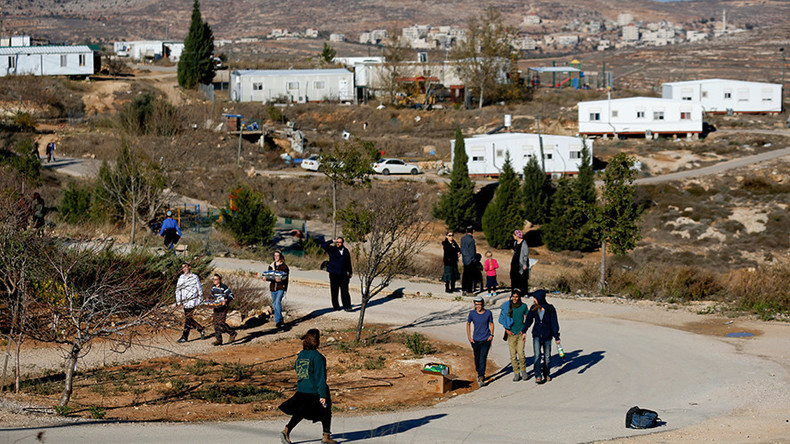 The US' refusal to veto the UNSC resolution on Israeli settlements was a symbolic and rather personal snub to Israeli Prime Minister Benjamin Netanyahu, but it still might damage bilateral relations, senior correspondent and Haaretz columnist Amir Oren told RT.
The UN Security Council resolution which demands an end to the construction of Israeli settlements on occupied Palestinian territories, was adopted with 14 of 15 UNSC members voting in favor. The US was the only nation to abstain from voting, stating that it "cannot champion settlements and the two state solution" at the same time. Netanyahu declined to abide by the resolution, calling it "shameful" and "anti-Israel," and condemning the US for not vetoing it.
READ MORE: Tel Aviv rejects 'shameful & absurd anti-Israel' UN resolution

RT: Will it have any tangible consequences for Israel?
Amir Oren: That remains to be seen because the council can also lay sanctions on Israel. This is a remote possibility, but this is a rebuke not to Israel proper, but to Benjamin Netanyahu and his policy. Because there are many Israelis who are rejoicing tonight because they feel vindicated.
Many Israelis believe that the war of 1967 was a war which Israel had to fight because it was under siege, but that it should return occupied territories in exchange for peace. This is not the Netanyahu policy, and in order to avoid such a return of territories Netanyahu, as well as his predecessors, have built settlements or have allowed settlers to do what they want in the territories, and the government did not officially sanction it. So this a very good night for peace-loving Israelis.
RT: How does it affect US-Israel bilateral relations?
AO: Benjamin Netanyahu has been on very bad terms with Barack Obama since day one. They both entered office simultaneously in early 2009 and their relationship has always been stormy, because Netanyahu was obviously pro-Republican, he obviously did not want a Democratic president to succeed, especially in [terms of] his Iranian policy.
And after Donald Trump won the elections on November 8, Netanyahu did not hide his pleasure at the defeat that Hillary Clinton suffered, and thereby the Obama legacy. This was obviously an opportunity for Obama to return the favor and whatever Donald Trump does a month or so from now, he'll have to start from the line ... which the Security Council has set tonight with American approval.
RT: Knowing he is about to leave office, do you think Obama has been emboldened by his final weeks?
READ MORE: UN resolution on Israeli settlements criticized by Trump, lawmakers

AO: Obama obviously did not want to hurt Hillary Clinton's chances in the runup to the elections. Just think what would have happened had this action taken place in September or October. Hillary Clinton would have lost the elections and Obama would have been blamed for it by this action. So he waited, and when he was disappointed by the Clinton loss, felt that there's no need for him to be restrained any more.
The statements, views and opinions expressed in this column are solely those of the author and do not necessarily represent those of RT.
You can share this story on social media: