Trump's administration won't benefit from hawkish stance on China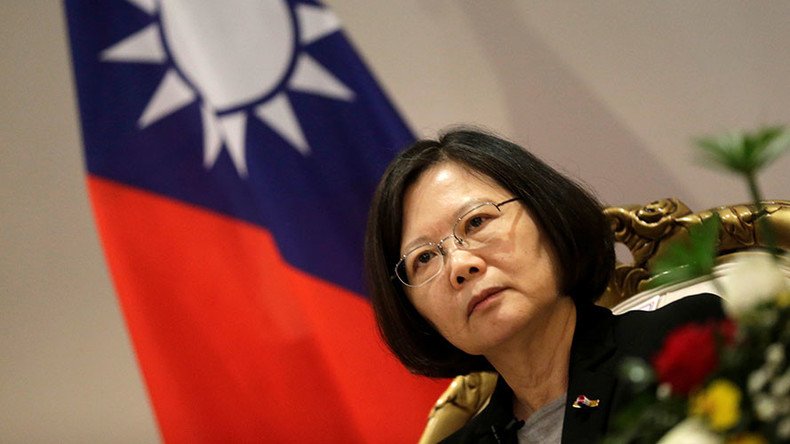 President-elect Donald Trump's phone call with the president of Taiwan was initially reported as a protocol-shattering blunder initiated by the Taiwanese government rather than Trump himself, a move that provoked Beijing's ire.
American presidents, long sensitive to the China-Taiwan impasse, have not directly communicated with Taiwan's leadership since 1979 when the Nixon-era shift in policy established formal direct ties between Washington and Beijing.
Though many were skeptical of the administration's explanation of the exchange as a routine congratulatory call, it has since been established that the conversation had been quietly planned months in advance by Trump's advisors.
Former Senator Bob Dole also played a key role coordinating between Taiwanese officials and the Trump campaign, reportedly lobbying as a foreign agent for the government of Taiwan behind the scenes. This was a calculated signal that the incoming administration, which has associated itself with several prominent Taiwan proponents, is planning to break with the past in pursuit of a tougher recalibration of relations with China.
Trump obviously knew the call would antagonize Beijing but went ahead anyways, reinforcing the gesture with an incendiary string of tweets channeling campaign rhetoric accusing Beijing of currency manipulation. The President-elect was serving notice to Beijing that it would be dealing with a different kind of president, one who seemingly equates traditionally adhered to gestures of respect for China's interests with kowtowing to their leadership.
Trump also addressed detractors by pointing out the irony of a phone call being portrayed as controversial when the US has sold billions in arms to Taiwan's government and long underwritten the island's security as a matter of policy.
Several leading members of Trump's transition team, including incoming chief of staff Reince Priebus, are considered hawkish on China and friendly toward Taiwan, with some even supportive of formalizing diplomatic recognition. At the Republican National Convention in July, Trump's allies reaffirmed support for Reagan-era assurances to Taiwan in the party platform, using much tougher language against China than the previous iteration four years ago.
John Bolton, the Iraq war-era former US Ambassador to the United Nations, now under consideration for the role of Washington's top diplomat, is said to have encouraged the Taiwanese leadership to approach the president-elect. Bolton has advocated a calculated escalation of the Taiwan dispute by officially receiving Taiwanese diplomats at the State Department in a lead-up to full diplomatic recognition to gain leverage over China.
It goes without saying that such a policy prescription would be an unmitigated shakeup of Sino-US relations with the potential even to trigger military tensions that would be detrimental to both countries and the global economy at large.
That Trump's top advisers and contenders for Secretary of State are flirting with such ideas is very alarming. The United States gains nothing from engaging in polemics with its biggest trading partner and largest holder of US Treasury debt.
It is fundamental to understand that China sees Taiwan as an integral part of its territory, regarding it as a breakaway province and even threatening to use force to prevent Taiwan from declaring independence.
As far as China is concerned, this is an issue of territorial integrity, sovereignty and war-and-peace. Discussion of the issue has always been non-negotiable and Beijing considers the 'one-China principle' to be the bedrock of Sino-US relations.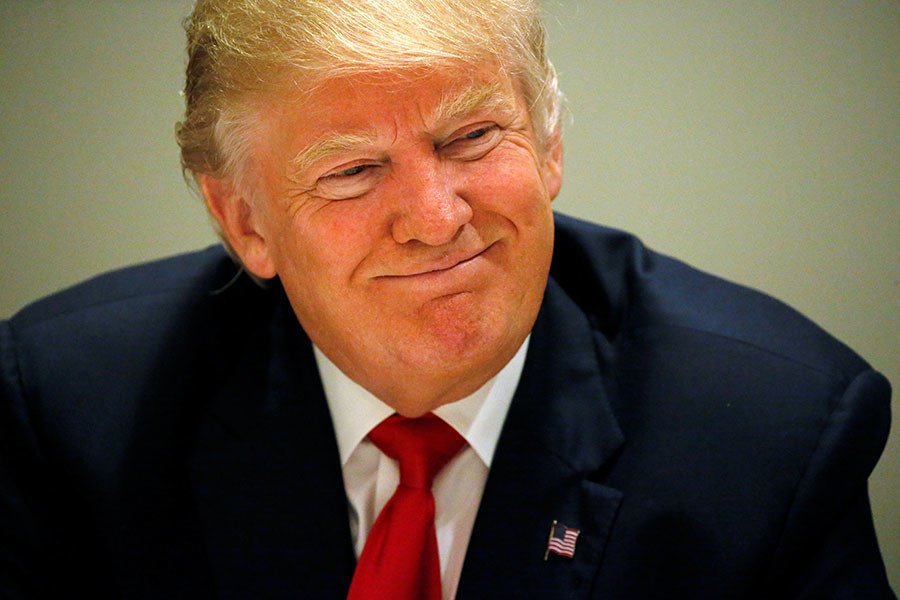 Should the Trump administration pursue a new approach toward China, it is crucial that both sides take care not to overplay their hand. China today is also far less-encumbered to assert to its interests in comparison to previous decades.
China's state media in recent years has drummed up strong nationalist sentiment over the South China Sea disputes and territory issues. Public uproar on the Chinese government is already extraordinary, giving it little space to maneuver.
The Chinese leadership should remember it is dealing with a figure whose strongest attribute is generating controversy and courting the limelight. Trump is someone with no coherent political ideology and few fixed positions.
Despite his unpredictability, Trump does not intend to overturn international relationships. His appointment of Iowa Governor Terry Branstad – a friend of Chinese President Xi Jinping – as ambassador to China is an olive branch.
Still, there is real potential for an escalation if Trump believes raising political and even military tensions with China would increase US leverage to force Beijing to concede more economic benefits to American interests.
China is thus far taking a wait-and-see approach to Trump's administration. It lodged a diplomatic protest urging careful handling of the Taiwan issue but has blamed Taiwan's President Tsai Ing-wen for initiating the call.
Tsai leads the opposition Democratic Progressive Party, which has traditionally opposed the one-China policy as a basis for future relations with the mainland but is now increasingly reliant on China as the island's largest trading partner.
Relations between Beijing and Taiwan's previous government led by the Kuomintang party, which supports unification, were on their most cordial terms since the end of the Chinese civil war in 1949 when Tsai took office in May 2016.
Tsai has been ambiguous on the question of Taiwanese independence and has thus far taken care to preserve the status quo between Taiwan and the mainland as the island's export-dependent economy continues to underperform.
Fearing Trump's campaign rhetoric, Tsai likely sought affirmation from the president-elect that the US will shoulder its previous defense responsibility for Taiwan, all the more reason for Beijing to distrust Tsai's administration.
Taiwan, the only ethnic Chinese society that has universal suffrage and democratic elections, is fiercely protective of its political system. The island's autonomy and self-rule should be respected by Beijing.
It would also be a mistake for the Chinese leadership to place undue pressure on Tsai's administration in the wake of the phone call. Should the Taiwanese continue open engagement with Washington, the response will be unflinching.
It is not Washington's place to champion Taiwanese independence, which the vast majority of countries regard as an internal issue. Doing so will enflame the dispute and upset the cooperation built up between Taiwan and the mainland in recent years.
The statements, views and opinions expressed in this column are solely those of the author and do not necessarily represent those of RT.
You can share this story on social media: