Open letter from RT UK in response to Buzzfeed report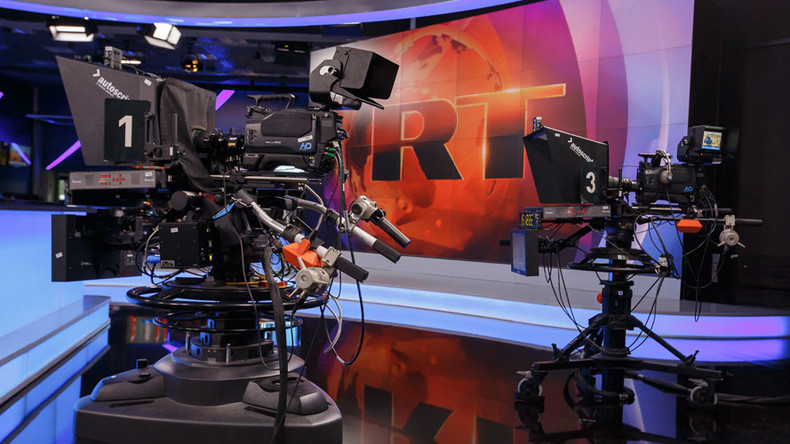 Yesterday (Nov.16) BuzzFeed UK published an article about a series of Islamophobic statements posted to social media by Andrew Rigney, an RT UK gallery director (a person managing the technical aspects of a broadcast).
In the article, Mr. Rigney was incorrectly identified as a news director (someone who runs news operations and sets editorial policy). Mr. Rigney in no way has a role that directs our content.
Buzzfeed's article seeks to grossly misrepresent the culture, atmosphere, management and editorial policy of RT UK. We would like to make clear that RT UK, and RT as a whole, does not tolerate hate speech or bigotry of any kind.
The channel's management was unaware of Mr. Rigney's posts until other employees reported them, and we were appalled by what we discovered.
Once RT management was made aware of Mr. Rigney's posts, we commenced formal disciplinary proceedings, in consultation with our lawyers, which resulted in the issue of a formal reprimand, placing him on probation.
Mr. Rigney was told in no uncertain terms that his behavior was unacceptable, that it created a hostile environment not just for RT UK's Muslim staff, of which there are more than a dozen, but also for our entire incredibly diverse and open-minded team. He was also directed to delete his statements and social media accounts.
Mr. Rigney accepted full responsibility for his actions and the harm they caused. On his own initiative, he has approached every single Muslim colleague and apologized in person. This was two months ago.
RT UK is committed to providing a healthy, tolerant and respectful working environment for every member of our team. We want our colleagues to know that whatever their concerns, they will always be heard. In 11 years of RT operations in the UK, first as a bureau and then as a full-fledged channel, this has been the first and only incident of its kind.
BuzzFeed decided to sensationalize this incident and, in chasing a desired narrative about RT UK, try to link it to false assertions about the channel's politics and supposed editorial "shift to the right."
RT is not in the business of politics, but of news. We report on stories and give platform to voices that are overlooked by other media, regardless of where they fall on the political spectrum. This means talking - and listening - to Nigel Farage and Jeremy Corbyn, Leave and Remain, UKIP and Labor - and plenty of Tories, too.
This is what we have always done, and what we will continue to do. We aren't just proud of our work - we believe it is essential for a healthy public discourse.
Events of the past year demonstrate this like never before. The UK's vote to leave the EU and Donald Trump's victory in the US presidential race took the mainstream media on both sides of the Atlantic entirely by surprise. Both votes exposed a massive gap between the establishment media's narrative of the world, and the reality lived and felt by millions of Americans and Britons. It is that reality RT has been reporting on for years.
So, while it might be easy for BuzzFeed to stick to its chosen narrative, losing sight of reality hurts everyone involved.
By Nikolay Bogachihin, head of RT UK