'Destruction of cultural heritage by ISIS –an often forgotten tragedy' – ex-mayor of Rome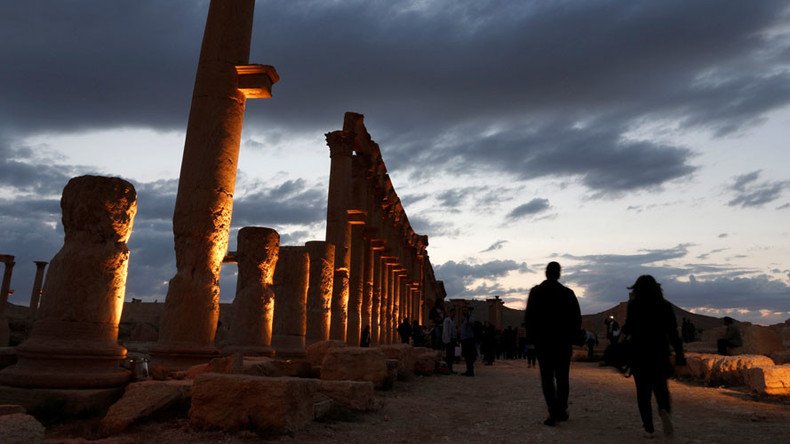 Terrorist shouldn't have the last word and if they destroy our common heritage, they should know that there will be somebody ready to restore it and rebuild it, the former Italian Minister of Culture and Tourism Francesco Rutelli told RT.
Apart from the bloody fight for control of Syrian territory and resources, there's another battle being waged – to save the country's cultural heritage.
Replicas of three archaeological masterpieces damaged or destroyed by Islamic State (IS, formerly ISIS/ISIL) terrorists in Syria and Iraq have been re-created for a UNESCO-sponsored exhibition at the Coliseum in Rome and will be on display till December 16.
One of the exhibition curators is Francesco Rutelli, former Italian Minister of Culture and Tourism, Deputy Prime Minister, and former mayor of Rome.
This "very important initiative" was supported by the Italian government, Rutelli told RT. The destruction of cultural heritage belongs to the entire humanity and is "another often forgotten tragedy" of the ongoing fighting in Syria and Iraq.
The Temple of Bel at Palmyra, the human-headed bull at Nimrud and the Royal Archives at Ebla were reconstructed with the use of modern technology, including 3D printers.
"It is a universal message. When we discuss these awful events – this war, this conflict that is continuing in Syria, and the occupation by ISIS of an important part of Iraq, at the same time we have to remember that terrorist shouldn't have the last word, meaning that if they want to destroy our common heritage - there will be somebody ready to restore it and rebuild it if necessary," Rutelli said.
There are several reasons why ISIS was so hostile toward ancient pieces, some of which had no theological connection. First of all, it's terrorism, Rutelli said. Also, these actions had symbolic rather than religious meaning. The former mayor of Rome underlined that a large number of Muslims – including clerics and politicians – "declared very clearly, how much there were opposing that crazy and criminal" destruction of monuments.
"They destroyed ancient mosques – they destroyed also Islamic artifacts and heritage," he added.
The terrorists' third goal was to get money from selling stolen ancient artifacts. "It happened that the smallest artifacts were smuggled through the borders and then put on the illegal markets," he said.
The ancient city of Palmyra was under the control of ISIS from May 2015 before it was retaken by the Syrian government forces backed by Russian airstrikes in March this year. Russian and Syrian sappers defused thousands of mines left by the terrorists after their retreat. However, the news of ISIS seizing Palmyra received more coverage in the Western headlines than the news of its liberation. RT asked Rutelli what could be the reason behind it.
"The international community should always recognize a good achievement. I think that the liberation of Palmyra was a good achievement made with the military cooperation by Russia, even if it is difficult times in the relation between Russia and the West," he said.
The statements, views and opinions expressed in this column are solely those of the author and do not necessarily represent those of RT.
You can share this story on social media: