Christian leader 'panders to worst prejudice by saying Muslims seek conquest of Europe'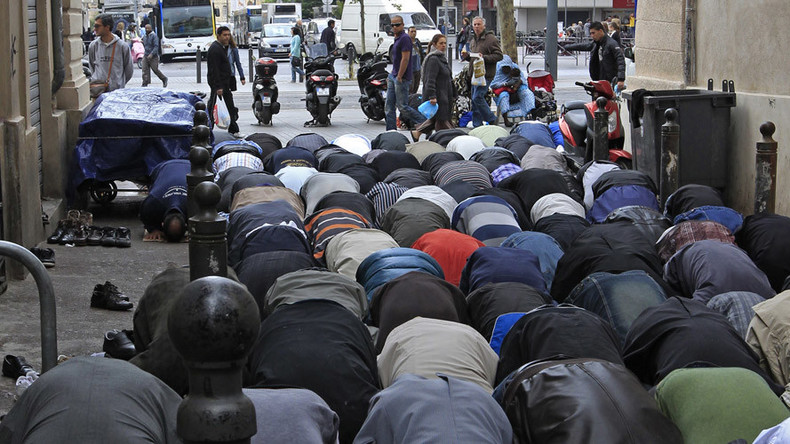 Austrian Cardinal Christoph Schonborn has attracted a wave of criticism by saying Muslims want to see an Islamic conquest of Europe and that Europe's Christian heritage is close to being lost. RT discussed his views with experts.
Schonborn made his remarks during a sermon at an event to commemorate the Christian victory over the Ottomans at Vienna in 1683. He was elevated to Cardinal in 1998, having been appointed Archbishop of Vienna in 1995. Known for his conservative views and his diplomatic skills, many see him as a possible candidate for a future Pope.
Read more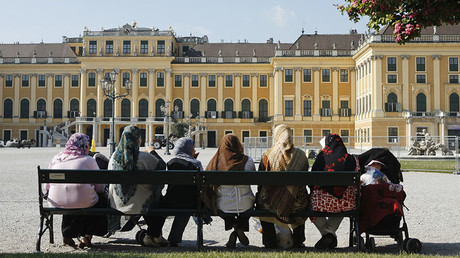 RT held a debate on Cardinal Schonborn's statement with Mohammed Shafiq, the Chief Executive of the Ramadhan Foundation and Alexander Markovics, a spokesperson for the right-wing Generation Identity group.
RT: Mohammed, what do you think of the Cardinal's apparent fears for the future of Christianity in Europe?
Mohammed Shafiq: I think these are inflammatory comments that pander to the worst prejudice that we see from not just the media or politicians, but from a supposedly Christian person. The refugees that are coming from Syria are fleeing persecution and violence, and at the heart of the Christian faith is compassion, providing shelter for those needy. Most of the people who are coming in are law-abiding citizens; they have come because they are desperate and need sanctuary. And to describe Muslims as somehow a third-class of people who want to take over Europe is frankly absurd and offensive to many Muslims who live in Europe, and who are part of the identity of Europe for generations.
RT: So, why would he say this thing?
MS: This is the kind of question you need to put to him. It just shows you it becomes fashionable to target Muslims in the media not just by politicians and commentators but also now by religious leaders. Everything he says runs counter to the fantastic work of the His Excellency Pope Francis has been doing and many of the Christian leaders around the world do which recognize the support for refugees during the time of need as the central pillar of the Christians faith.
70% of EU Citizens feel increase in Muslim migration is a threat to our continent (says HU center-right think tank) https://t.co/lzWbpbttM7

— Thomas Moens (@TMoens) July 4, 2016
RT: Alexander, what do you make of these comments? Was the Cardinal insinuating that Islam and Christianity cannot exist side by side?
Alexander Markovics: I actually think that Cardinal Schonborn is absolutely right. Since 2014, and especially since the creation of ISIS in Syria and Iraq, we have witnessed that Austria is actually somehow providing the fourth biggest contingent of so-called jihadist or mujahedeen to this part of the world. And a lot of these people went back to Austria, and Austria is also a center for radical Islam in terms that it is a center for the Muslim Brotherhood in Graz, for example. And also there is a King Abdullah Foundation in Vienna, which is actually a representative of radical Wahhabism in Austria. And there is also a so-called Union of Turkish Democrats in Vienna, which is somehow a placeholder of the Islamic party AKP from Turkey, and Erdogan is organizing Turkish Islamic manifestations where actually protesters proclaimed that there is currently the third Turkish siege of Vienna happening. So, when Cardinal Schonborn is saying these words at the celebration of the liberation of Vienna from the Ottoman besiegers, I think he is totally right. I was actually surprised that Schonborn expressed these opinions because in the past he was more representative of a "refugees welcome" policy to Austria and I think maybe after the terrorist attacks in Brussels and Bataclan, but also after the 'rape of Cologne', which happened on New Year's Eve, a lot of people like Schonborn and other representatives of the Catholic Church have actually recognized that with the "refugee welcome" policy they've opened the box of Pandora and that we are now witnessing a more harsher Islamization and even somehow "conquest of Europe."
The statements, views and opinions expressed in this column are solely those of the author and do not necessarily represent those of RT.