'Russia & China military posturing against unfriendly Western countries'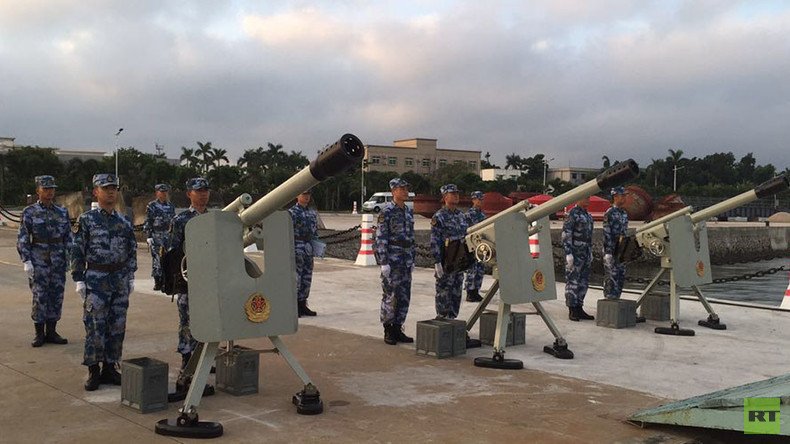 Moscow wants to demonstrate it will defend its interests, while China welcomes the opportunity to respond to US multilateral exercises in the region, Joseph Cheng, political analyst at Hong Kong City University, told RT.
Russia and China are conducting eight days of naval exercises in the South China Sea. The exercises are taking place in the sea where China has territorial disputes.
RT: What is the purpose of these Russia-China military exercises?
Joseph Cheng: I think the two countries are certainly engaging in military posturing to demonstrate their common interest, to support each other in view of the unfriendly attitude on the part of the US and other Western countries. On the part of Russia, it certainly wants to show that it is a global power with global interests and ready to defend such global interests. On the part of China, it certainly welcomes exercises of this kind in response to American bilateral and multilateral exercises in the area, as well as in the East China Sea.
RT: Do these exercises play into the hands of Russia?
JC: It pays for Russia to demonstrate its presence in these territorial disputes. After all, Russia also maintains very friendly ties with Vietnam in the region, as well as India in the Indian Ocean. It is not a very costly gesture, and at the same time it is a response to the Western countries' support of Ukraine in the conflict there.
RT: What reaction should we expect from the US?
JC: I don't think there are immediate exercises in the region. But certainly on the basis of its past record, the US will continue to engage and to initiate very similar military exercises in the region involving not only countries like the Philippines and so on, but probably extra-regional countries like Japan, Australia and perhaps even India.
RT: What kind of precautions – if any - are the parties taking to ensure these military exercises do not escalate into something serious?
JC: I believe that there is a kind of military posturing as well as diplomatic alliance building to strengthen the respected positions of the countries concerned. At the same time, there is an acute awareness of the parties concerned involving - especially on the part of China and the US - to make sure that the posturing and exercises will not lead to accidents escalating into serious conflicts and crises. You may observe that both the US and China have been engaging and building various hot lines between the two militaries and two governments, as well as other confidence building measures.
The statements, views and opinions expressed in this column are solely those of the author and do not necessarily represent those of RT.
You can share this story on social media: