'Be worried: Serious economic crisis on horizon' – Jim Rogers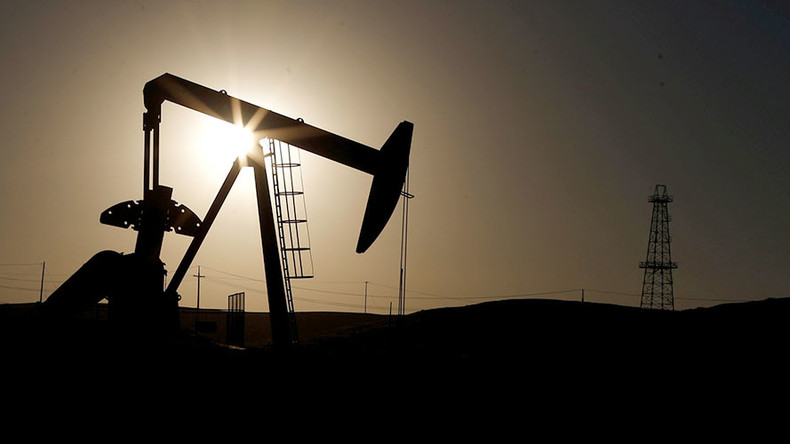 Investor Jim Rogers has some sobering words on the future of the global economy. Even though the leading oil producers are working on price stabilization, he warns another significant economic crash could be on the cards within a couple of years.
Oil prices spiked on Monday after Russia and Saudi Arabia agreed working toward market stabilization. The two countries are setting up a working group to help support prices, after the collapse in 2014.
RT: What can the two countries do to stabilize prices?
Jim Rogers: The Saudis have made it clear they don't want to cut production and they are right, in my view. I am not Saudi Arabian so I can't tell them what to do. The Russians want to cut production, that's not what I would do. I would let the market play itself out. It is taking a while but the high cost producers are closing down and going out of business. You are forcing the high cost exploration to stop. There is no exploration. Exploration budgets are cut by ninety percent. This eventually means no oil supply, and the price goes through the roof again. Why would you sell your oil down at these prices if you could wait and sell it later?
RT: People are trying to steady the oil market. A couple of countries are discussing freezing output. But if they freeze output to summer levels, that would ensure the continued flooding of the market and continued low prices, yes or no?
JR: Yes, you are making my case. Why bother? Let the market sort it out. The market is sorting it out. The Canadian oil sands cannot make money right now. The frackers in America cannot. The people in deep drilling cannot make money. The budgets are drying up. Take your time, be patient.
RT: Russia was severely hit by the falling prices, but Saudi Arabia now is trying to make some moves for some sort of sense of normality. What's prompting Riyadh to make moves these days?
JR: Saudi Arabia is running out of money, too. You may know they just borrowed huge amounts of money. They have a gigantic budget. They are keeping a lot of people on the payroll in Saudi Arabia… But that's good because that forces the market to adjust eventually. But in the meantime, Saudi Arabia is suffering, Venezuela, Nigeria, Kazakhstan, Russia, they all are suffering. But it will come back.
RT: Some people argue that the oil price drop has been a war against BRICS nations. They are all in big trouble, aren't they?
JR: It is not a war against the BRICS nations it is good for China and India that the price is down. That's inaccurate whoever is saying that.
RT: The King of Bahrain is in Moscow for talks with President Putin. Bahrain is also a major oil producer. Do you expect any agreements to come out of their meeting?
JR: No, Bahrain is not a major producer, they have some oil but their oil has been running out. Maybe he is an intermediary for the Saudis. You know, he's in bed with the Saudis so perhaps that is what he's doing.
RT: Some countries are trying to move away from the petrodollar today. What are your thoughts on that?
JR: Buy rubles. I own the ruble, full disclosure. The ruble has hit bottom as far as I am concerned; oil is making a bottom, a complicated bottom, but I'd rather buy rubles than just about any currency these days.
RT: A lot of people are talking about a massive economic crash that is on the horizon. Is there any truth to that?
JR: You should be very worried. There is going to be a serious economic crisis in the next year or two. We all are going to pay a horrible price for the artificial money coming out of America and other central banks. We're all going to have a huge problem. Be worried, be worried.
The statements, views and opinions expressed in this column are solely those of the author and do not necessarily represent those of RT.
You can share this story on social media: