Banning every Russian Paralympic athlete 'most vulgar form of justice imaginable'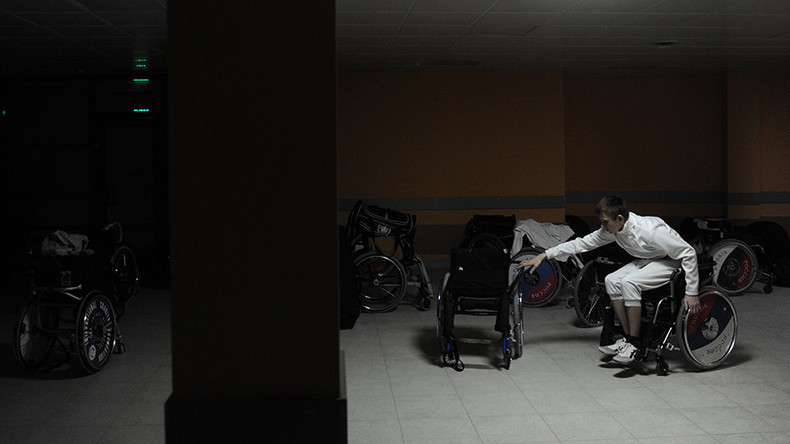 One would expect in such a colossally important case that the least thing that we should expect, is to be able to examine the evidence, but that hasn't been forthcoming, Ellis Cashmore, professor of sociology, Aston University, told RT.
The Court of Arbitration for Sport ruled on Tuesday that a blanket ban will remain in place on Russia's Paralympic Team, after its appeal to compete in the Rio Games was rejected.
The most recent doping probe was launched by Canadian lawyer Richard McLaren and ordered by the World Anti-doping Agency.
RT: Are you surprised by the Court of Arbitration for Sport's decision to uphold this blanket ban on Paralympians?
Ellis Cashmore: I'm surprised by it, frankly. I thought that this would be a successful challenge. The IPC, the International Paralympic Committee, had imposed this blanket ban, but it did seem a very crude weapon, because they are effectively punishing every Paralympic athlete in Russia for the sins of a few. Yes, there have been some transgressions – I don't think anybody is going to bury their heads in the sand and pretend that everything has been fine in Russia for the past several years. But, simply to punish every single competitor seems the crudest course, the most vulgar form of justice imaginable…
I thought further on this, because either the Court of Arbitration would take into consideration a story… about the [Richard] McLaren report. What happened last week is that the IOC President Thomas Bach requested Professor McLaren's evidence of state-sponsored doping. Now, we've been hearing this term ad nauseam over the past few weeks, but no one has actually seen tangible evidence of the so-called state-sponsored doping that has allegedly been going on in Russia for, we don't know how long. McLaren refused to give that evidence, and that really agitated quite a few people including myself. One would expect in such a colossally important case in sport's history, as we know have, that the least thing that we should expect, we should feel entitled to be able to examine the evidence. And that hasn't been forthcoming. I thought that the Court of Arbitration today would take that into consideration and rule in favor of the Russian Paralympic Athlete – that has not been the case.
"CAS today announced their decision, which makes an absolutely grave and very bad precedent, not only for Russia, but for whole sports movement throughout the world," Alexei Karpenko, lawyer representing Russian Paralympic Committee's interests in the CAS.
RT: Do you not think that the Court of Arbitration for sport would have asked to see this evidence. Don't you think that they would have passed behind the scenes seeing this evidence before making a big decision like this?
EC: I simply don't know. That is what I find so mystifying about this, because if they have seen the evidence, why haven't the rest of us been invited at least to examine in the most cursory way to know what this evidence looks like….Thomas Bach, the president of the IOC, personally asked to see the evidence. Well, he hasn't been made privy to the evidence; maybe the court has and we just don't know about it. But in the ruling there has been no suggestion that the Court of Arbitration has seen the evidence… There is so much suspicion and cloudiness surrounding this case now that it is difficult to discern exactly what is happening.
RT: Why do you think there is the discrepancy between the IOC and IPC? One decided not to have a blanket ban, and the other one decided to have one.
EC: I think I can probably shed some light on this. And that is that Thomas Bach, when he decided to, what the western media said was 'passing the buck', when he decided to devolve responsibility to the individual governing federations of the Olympics, I think he was doing an astute thing, and I think it was the wisest cause of action. I know he was criticized for this, but it seemed completely sensible to me. One, he was avoiding inviting court cases, because there would have been so many legal challenges to that decision – that would have kept his head spinning for years to come. The second thing he was doing was cleverly saying: "I am saving the Olympics, because what I am doing is instigating a democratic process here. I am allowing the individual governing federations to examine each case on its own merits and arrive at a common sense decision," which is exactly what happened.
What happened is that the western media reacted violently to it, and said: "This guy is weak at the knees; he has been passing the buck; he hasn't got the guts to make a decision to disqualify Russia completely." So he came in for some very stern criticism in the immediate aftermath of that decision. I think what's happened is that IPC have thought to themselves: "We don't want to get the same media reaction that Thomas Bach got." So they have done the opposite – they've exactly what the media wanted them to do.
RT: Will this decision set a precedent? What is the bigger picture here away from Russia?
EC: I don't think it will set a precedent. It is such a wrong decision, as far as I can say at least... If it did it would simply mean the end of this great international tournaments, such as the Paralympic Games and the Olympic games, even the World Cup because it would be so dangerous to disqualify entire nations on the basis of a few transgressions.
The statements, views and opinions expressed in this column are solely those of the author and do not necessarily represent those of RT.