Russian Olympic athletes banned due to 'words of informant, not a dope test'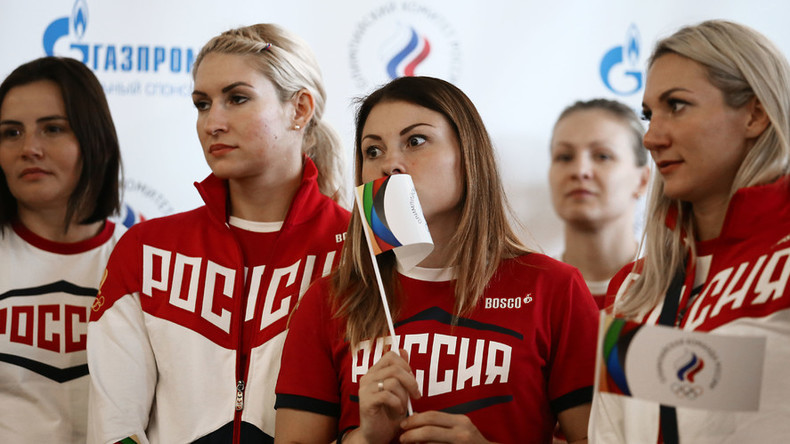 The World Anti-Doping Agency would appear to have fallen down on its duty, which is to catch cheating athletes; catch athletes who take dope. It hasn't done that, Ellis Cashmore, Professor of Sociology and a sports expert at Aston University in the UK, told RT.
The International Olympic Committee (IOC) says 271 Russian athletes are qualified to compete in the Rio Games following a final review by a three-member executive board.
"271 athletes will form the team entered by the Russian National Olympic Committee (ROC) from the original entry list of 389 athletes," the IOC announced on its website, less than 24 hours before the opening ceremony of the games.
RT: The majority of Team Russia will take part at the Rio games. Can this be considered a victory? After all, some 100 athletes will not be able to participate.
Ellis Cashmore: Well, the athletes that do take part, it can hardly be an ideal preparation for them because up to today – that is, 24 hours before the Games commence – they would not have known for sure whether they would be able to compete. So psychologically they would be extremely disturbed, but I suppose they will also be grateful that they have a chance at winning a medal of some description. So I imagine that they're breathing relief at the moment.
RT: The IOC chief talked extensively about being fair to clean athletes. Do you think that stance will be broadly well received since there had been loud calls for a blanket ban in the media against the entire Russian team?
EC: The results of this story from Australia are very interesting and throw a completely new light on this whole case. The suggestion is that the McLaren Report, which was sponsored by WADA [World Anti-Doping Agency], was very lax in its identification of who was taking dope and who wasn't and misidentified some athletes. This was later compounded by the fact that much of the conclusions were misinterpreted and further compounded by the fact that the timing of it was so late that in practical terms the IOC couldn't react to it in a positive way.
So it would appear – if we're trying to trace the culpable agent in all this – it would seem to be WADA would appear to have fallen down on its duty, which is to catch cheating athletes; catch athletes who take dope. It hasn't done that. Instead, it relied on the word of a whistleblower, an informant, and its investigation really proceeded from the words of an informant, not from a dope test.
The statements, views and opinions expressed in this column are solely those of the author and do not necessarily represent those of RT.