Following the Chilcot Report, time for a proper reckoning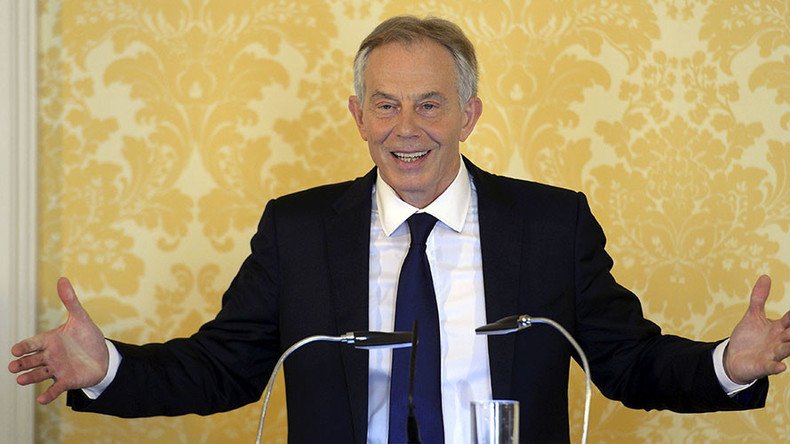 Although Chilcot was not the Establishment cover-up which many feared, it's also true that it doesn't tell us much that we didn't already know.
The long-awaited and much-delayed Chilcot report, published today, provides a damning indictment of the New Labour government of Tony Blair and the lies that were told in the lead-up to the disastrous Iraq war.
The Iraq war was 'not a last resort' but in fact a war of choice. 'Peaceful options' were not exhausted.
In 2003, there was "no imminent threat from Saddam Hussein" - contrary to what Blair and the neocons told us. Intelligence had "not established beyond doubt" that Iraq had continued to produce chemical and biological weapons, despite us being told it was a sure thing that Saddam had WMDs.
While supporters claimed the war was "legal", and haughtily dismissed those of us who called it a "war crime", Chilcot found that the circumstances in which it was decided that there was a legal basis for war were "far from satisfactory".
We knew that the Iraq war was not a 'last resort' as UN weapons inspectors in Iraq were not allowed to finish their job. We know that the war was illegal- as it had no UN sanction- and was a war of aggression and not a war of self-defense.
The Nuremberg judgement, following World War Two, was quite unequivocal on the subject:
War is essentially an evil thing. Its consequences are not confined to the belligerent states alone, but affect the whole world. To initiate a war of aggression, therefore, is not only an international crime; it is the supreme international crime differing only from other war crimes in that it contains within itself the accumulated evil of the whole.
And although Chilcot does not directly accuse Blair of 'deceit' (that would be a step too far for the Establishment figures on the panel), common sense and logic also tells us that if Blair and Bush had genuinely believed Iraq had WMDs that could be launched within 45 minutes they would not have invaded. The very fact that the US and the UK did attack Iraq, proves that the leadership of those two countries knew the WMD claims to be false.
Saddam was attacked not because he had WMDs, but because the war lobby knew he didn't have any. To hold otherwise is to expect us to believe, that just for this one occasion, the rules of deterrence did not apply. By the same people, incidentally, who tell us we need our own WMDs to deter attack!
As to what happened post-invasion, we really don't need Sir John Chilcot to tell us that the "planning and preparations for Iraq after Saddam Hussein were wholly inadequate" - we saw with our own eyes how the country imploded after the events of March 2003.
Iraq had no history of suicide bombings before the illegal invasion - it's had over 2,000 since then.
Well done, Bush and Blair! You really 'liberated' the Iraq people all right. From their bodies.
The question now that Chilcot has finally been published is: What happens next?
Tony Blair was damaged goods before today: he's now reached the point of no return. A few weeks ago I wrote about attempts to impeach Blair for lying to Parliament - those moves are now likely to intensify.
Labour's anti-war leader Jeremy Corbyn - who's been fighting off a Blairite-led coup against his own leadership - called the Iraq war "an act of military aggression launched on a false pretext". He also said the war "fueled and spread terrorism across the region" - making reference to the suicide bombings in Baghdad this weekend which killed over 200 people.
Meanwhile, a woman who lost her brother in the Iraq war said that Tony Blair was "the world's worst terrorist".
"There is one terrorist in this world that the world needs to be aware of, and his name is Tony Blair", said Sarah O'Connor.
But while Blair must take the lion's share of the blame for Britain's involvement in the Iraq war, this is not just about one man. His willing accomplices in the British Establishment must be held to account too. We not allow these people evade responsibility for the death and destruction they helped unleash throughout the Middle East.
Alistair Campbell, Blair's spin doctor, cited Oxford University academic Vernon Bogdanor, in his defense today.
"My conclusion," said Bogdanor (as quoted by Campbell) "is that there are no easy answers, that Bush and Blair were faced with an almost impossible dilemma, and that all of us should be very grateful that we were not in their shoes and did not have to make their difficult decisions."
But Campbell doesn't mention that Bogdanor was a signatory to the Statement of Principles of the uber neocon pro-war Henry Jackson Society.
In fact, Bush and Blair did not face an "impossible dilemma", but chose to launch a war of aggression against an independent state which posed no threat to either Britain or America.
With the Middle East in turmoil and terrorism spawned by the Iraq invasion, killing civilians in the west and elsewhere in the world, it's now time for a proper reckoning.
Politicians who voted for the Iraq war and who voted against an inquiry into it need to be publicly named and shamed and de-selected by their local parties.
Labour patrons of the Henry Jackson Society and other pro-war organizations need to be expelled without further delay and the anti-war George Galloway, who predicted accurately everything that would happen if Iraq were invaded, needs to have his expulsion from the Labour party rescinded.
We should also not forget the pernicious role played in the lead-up to the invasion by a clique of pro-war journalists (more accurately described as neocon propagandists) who regurgitated Establishment lies and who demonized anti-war protestors as "Saddam apologists" who had "blood on their hands" and who were "betraying the Iraqi people".
These laptop bombardiers must be held to account too for what they did - with the Nuremberg tribunals' indictment of pro-war Nazi propagandists arguably providing the precedent if/when there is an Iraq war crimes trial. Until that happy day, no one should ever believe a single thing they read by these individuals ever again. They deserve to be treated as total pariahs and certainly not invited into television studios to impart their 'wisdom' on foreign policy.
Shameful that so many of the journalists and news editors who spread Iraq War lies have seen their careers prosper since. #Chilcot

— Richard Wellings (@RichardWellings) July 6, 2016
What's made things worse and which explains why there is so much public anger, is that the Iraq war lobby, far from showing any contrition over what they did, have simply 'moved on' from Iraq to push for more wars. As the bombs continue to go off in Baghdad, Tony Blair himself has become a multimillionaire with a huge property portfolio.
The same rancid crew of politicians and journalists who supported the Iraq war were also - it needs pointing out - cheerleaders for the military intervention against Libya in 2011 (which as well as destroying the country with the highest living standards in Africa, also precipitated the current migrant crisis), and for military action against a secular Syrian government battling ISIS and Al-Qaeda in 2013. These people are also, incidentally, bellicose supporters of "tougher action" against Russia and - as Glenn Greenwald has noted - some of them are also at the forefront of the campaign against RT.
The endless war lobby (surprise, surprise), don't want us to 'Question More' - but merely accept, like sheep, the WMD-style lies we're fed by our 'superiors'.
While we rightly castigate Blair and call for him to be put on trial for war crimes, we shouldn't let David Cameron and Conservative Party foreign policy hawks off the hook either. 'Call Me Dave' consistently voted for the Iraq war and in office he's carried on Blair's disastrous 'Divide and Destroy' foreign policies.
While the word 'Iraq' should be engraved on Blair's tombstone, 'Libya' should be on Cameron's. The British Prime Minister has also played a malevolent and highly destructive role in relation to the crisis in Syria. If Cameron had got his way in 2013 and got Parliamentary approval for bombing the Syrian government, then it's likely that ISIS and al-Qaeda affiliates would now be in charge of the whole of the country. That's what the Blairites and neocons- who claim to be fighting 'a war on terror' appear to have wanted.
Significantly, Cameron was keen to stress in Parliament today that the Chilcot report doesn't mean that we should rule out future military interventions.
"We should not conclude that intervention is always wrong. There are unquestionably times when it's right", he said.
Even now, after all the death and destruction their polices have caused, the war lobby and supporters of 'liberal interventionism' are trying to ensure that it's still 'business as usual'.
It's up to the British people - whose taxes go to pay for these 'military interventions' - and whose children (unlike those of the political/media elite) are more likely to die in them, to say 'Enough is Enough'.
Out with the serial warmongers, the serial liars and the war propagandists who never go anywhere near a war-zone, and in with those - like Jeremy Corbyn - who support international law, oppose wars of aggression and who have respect for the sovereign rights of independent nations in a genuine world of equals. If we meekly allow the architects and enablers of the Iraq war and their accomplices to get away with it scot-free, it will be a stain on our collective conscience. We can't let it happen if we're to retain our humanity. Or if we want to prevent more wars of aggression in the future.
The Chilcot report is around 2.6m words long- but the essence of what happened in 2003 can be summed up in just eight: The British government lied. One million people died.
Follow Neil Clark on Twitter
@NeilClark66
The statements, views and opinions expressed in this column are solely those of the author and do not necessarily represent those of RT.
You can share this story on social media: