'US drone war violates international law'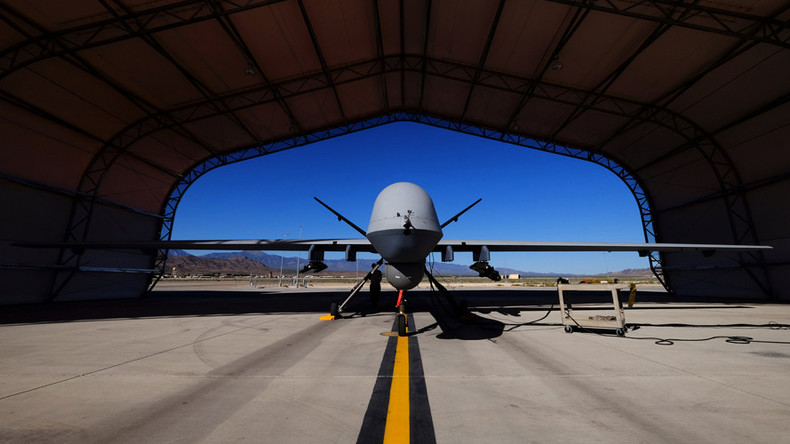 The reason the casualty figures from US drone warfare can't be more precise is that Washington wants to make sure that as little information as possible is made public about drone raids, says Russell Whiting from the Campaign for Nuclear Disarmament.
The US has admitted that its military drones have killed dozens of civilians in several countries – the first time the Obama administration has released information showing such a significant death toll.
RT: The official estimate is that at least 64, and up to 116 civilians were killed... Why aren't the figures more precise?
Russell Whiting: I think the reason why the figures can't be more precise is just the nature of drone warfare. These drones are obviously unmanned, controlled from thousands of miles away. They are undertaking bombing raids often in countries with which the US and other countries are not even at war. They have no legal basis to be there and obviously it is in the interest of those countries to make sure that there is as little information about these raids as it is possible made public.
RT: Investigative journalists say more than 250 civilians have actually been killed. Why do you think the White House has failed to explain the differing numbers?
RW: In the report that has been published by the campaign group Reprieve, we read that the US has even considered changing the definition of what they mean by "civilian" when they are carrying out these raids. The nature of warfare is that inevitably civilians are caught in a cross-fire. Inevitably, when large amounts of explosives are going off, it is incredibly difficult to be precise on the numbers, especially when it is taking place in the area where you have got no ground forces, when you have no support. And the infrastructure of many of these regions, including places like Syria and the Pakistan-Afghan border where the US have been historically operating drones, there is very little infrastructure on the ground to support any rescue efforts that may need to take place.
Curtis Doebbler, a peace activist and international human rights lawyer, believes that "when you had denied for more than a decade that you have killed any civilian, it is quite difficult to come out and say that there are thousands killed."
Doebbler thinks the numbers are probably closer to thousands. He believes the US government does not want to point out that "it has killed so many civilians because every one of those civilians killed is likely a serious violation of international law."
The statements, views and opinions expressed in this column are solely those of the author and do not necessarily represent those of RT.