Assange's four-year (and counting) detention due to 'prosecutor's indefinite procrastination'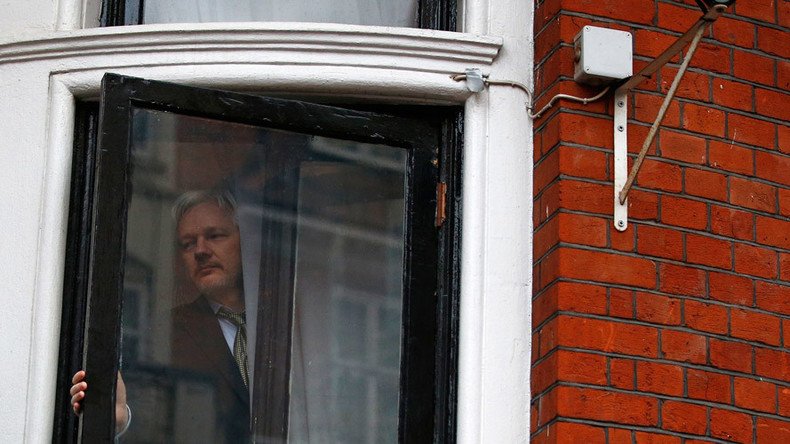 As Julian Assange enters his fourth year of self-imposed detention at the Ecuadorean Embassy in London, Melinda Taylor, part of his legal team, says prosecutors must realize that the cost of keeping Assange in detention outweighs the need to release him.
Several cities across the globe started the week marking the detention of the WikiLeaks chief, Julian Assange, who has been living in the embassy to avoid extradition to Sweden, where he is wanted for questioning over sex-crime allegations.
Assange denies the allegations.
The global event celebrating freedom of speech featured many prominent participants, including American philosopher and activist Noam Chomsky, Slovenian-born philosopher Slavoj Zizek and former Greek Finance minister, Yanis Varoufakis.
RT: Are you optimistic at this point that calls from Sweden for Julian Assange's extradition will be cancelled?
Melinda Taylor: We hope that there's going to be light at the end of the tunnel because the UK and Sweden at some point have to live up to the obligations that they chose to sign up to. They can't afford to be rogue nations that disregard international law.
RT: How would you describe the legal proceedings against your client up to this point?
MT: At this time the UN has already found that the proceedings are fundamentally unfair. They've said that the prosecutor has put this investigation into a state of indefinite procrastination. Through her lack of diligence he has languished in detention… It is no longer acceptable to put him on trial given these circumstances. Given the fact that it has been six years and he is still hasn't been charged due to the prosecutor's failures.
RT: Many people have pointed to the fact that Assange is being held in detention at the cost of taxpayer money. How do you respond to those concerns?
MT: At some point they've got to realize that the cost of keeping him in detention far outweighs the need to release him. It is their duty to do so. And there are political, legal and practical imperatives to do so… Spending this money to keep someone in detention who hasn't been charged is a complete waste of taxpayer's money.
RT: Should people who shed light on corruption be protected for their actions?
MT: There's been growing recognition that there is a right to whistleblowing. These people put their lives at risk to protect the lives of many people who suffer grave human rights abuses. Through their work, through their bravery they have shed light on egregious abuses committed by people in power. Without them we would never know the truth about these crimes.
The statements, views and opinions expressed in this column are solely those of the author and do not necessarily represent those of RT.
You can share this story on social media: