Can France feel safe ahead of Euro 2016?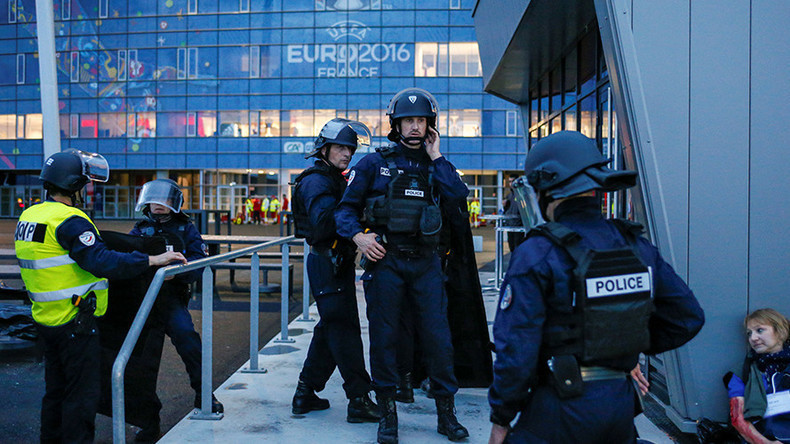 After the November attacks in Paris, not all the terrorists have been arrested and there are ISIS sympathizers, said Dr. Paul Lashmar, University of Sussex. Police should be alert as the Euros is an ideal way to make a big public statement through terrorism.
The UEFA Euro 2016 kicks off in France on Friday. With less than four days before the championships the country is being buffeted by troubles. Demonstrators are on the streets protesting against government reforms, while major flooding is thought to have caused up to a billion euro worth of damage. On Monday morning a warning about terror attacks came from the Paris police chief, who said the threat is real and high. President Hollande and the police chief insist everything is under control.
RT: A new terror warning has come from the Paris security chief; the French President has also acknowledged the issue. Just how big is the threat?
Dr. Paul Lashmar: There clearly has to be a threat and it is very hard to judge. It really must be a decision that their intelligence and security services are going have to make. We know there were 130 people killed last November. There is no suggestion that all the terrorists have been arrested. There are clearly other sympathizers to ISIS in Paris. It is a question, whether they have got the means and capabilities to act. This is obviously an ideal situation to make a big public statement by terrorism. So French authorities really do have their work cut out for them.
RT: Francois Hollande says all the necessary measures have been taken to ensure security during the Euros. Can France feel safe?
PL: …They have to be very attentive. One would hope the security forces which they are deploying in large numbers are on top of their job. I can see many potential threats. They know who to be watching – it is all those kind of questions. There are clearly people in France, who would act if they can. And the question for the security services there is how to stop them acting, or feeling that this is an opportunity they can take.
The statements, views and opinions expressed in this column are solely those of the author and do not necessarily represent those of RT.