'Erdogan pressuring Merkel as Bundestag moves to consider 1915 Armenian Genocide '
Turkey is exerting its influence on members of the German parliament with a campaign run by the Turkish Embassy in Berlin. This is gross interference in German domestic affairs, says former German intelligence officer Rainer Rupp.
The message from Turkey's President Erdogan is that if Germany adopts the Thursday's resolution calling the killing of Armenians in 1915 'genocide', relations between Ankara and Berlin could be seriously damaged.
The government in Berlin wants to adopt the resolution, entitled "Remembrance and Commemoration of the Genocide of Armenians and other Christian minorities in the years 1915 and 1916" this Thursday.
RT: Do you believe that Erdogan will carry out the threats if the Bundestag votes for the resolution? Can he afford to do so? Has he got Germany in a bind?
Read more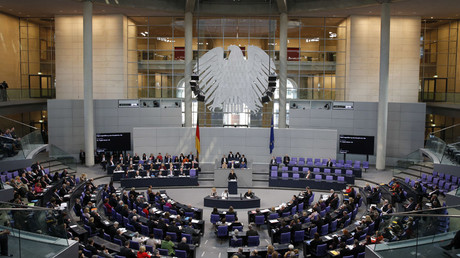 Rainer Rupp: I think he hasn't got Germany in a bind; he has got Angela Merkel in a bind. I just talked to some friends in the Bundestag, members of the parliament, and they confirmed the pressure Erdogan is trying to put on members of parliament with an organized campaign via the Turkish Embassy in Berlin is a gross interference in German domestic affairs. If Erdogan thinks he can deal with the German parliament the same way he deals with the Turkish parliament, he is dead wrong. In fact, even members of parliament who were cautious before think they should not give in to Erdogan's or Turkish pressure on this.
RT: Thousands of emails have been reportedly sent out by the Turkish community to German MPs, threatening the politicians and calling them names in connection with Berlin's latest attempts to recognize the 1915 Armenian genocide. But Germany is also in a bind because of the immigration deal with Turkey. Will this affect the way Germany approaches this?
RP: I don't agree with you, Germany is only at a dead end because the coalition still sticks to Angela Merkel's policy. We wouldn't have those problems if we dealt the same way with the refugee problem, for instance, as our neighbor Austria is dealing with it. But because Angela Merkel can't be wrong, this is why in the whole of Germany the internal tensions are pushed to the brink.
The statements, views and opinions expressed in this column are solely those of the author and do not necessarily represent those of RT.