The Menace of Unreality: How euronews spreads misinformation & distorts news about Russia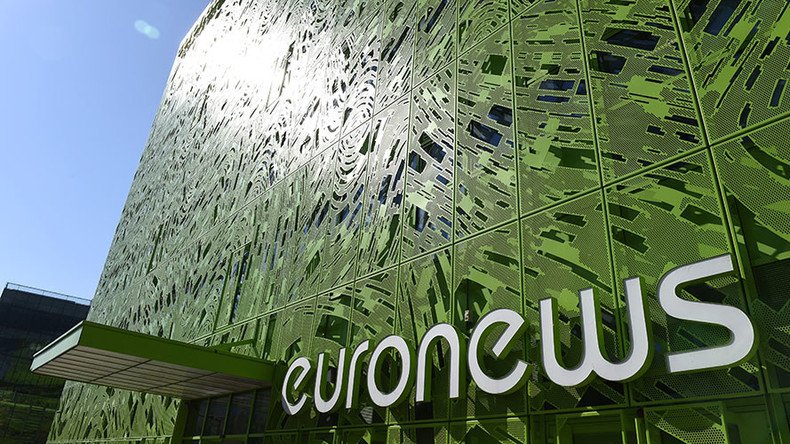 Heavily twisted and biased western media coverage of Russia is nothing new. However, few outlets are as blatant about it as euronews has been this week.
Parody accounts are a fact of life on social media. Some attract little attention and others are hugely popular: A fake Twitter page 'dedicated' to the American actor Bill Murray has half a million followers, while Facebook posts by 'Keanu Reeves' have gone viral, despite the Hollywood star making it clear that he doesn't use the service.
Ordinary folk can be forgiven for falling for these pranks but the standard for journalists is different. Especially when the evidence of intended mischief is so obvious. As such, it's hard to believe that an organization as experienced as euronews genuinely believed that a Twitter account named "@SovietSergey" belonged to Sergey Lavrov, Russia's Foreign Minister.
While the username's invocation of the USSR should have been sufficient, the fact that the page actually states "NOT the Foreign Minister of the Russian Federation," should have been the clincher.
Yet, in another example of how western media, both state-backed and corporate, continues to distort coverage of Russia, euronews embedded a Tweet from this source in an article about an Italian region voting to ask Rome to scrap anti-Russia sanctions. Rather than fairly reporting Veneto's democratic choice, euronews attempted to sully the elected representatives by embedding the counterfeit Lavrov's comments into what should have been a serious news report. Furthermore, they couldn't resist using a Tweet which depicted the Russian diplomat as some sort of James Bond villain meddling from afar. Incidentally, the falsification did not appear in the Russian-language version of the story.
The Danger of Misinformation
This was the second time in a week that euronews had been caught red-handed spreading gross misinformation concerning Russia. In a piece about Eurovision, its correspondent, Robert Hackwill, alleged that Stalin deported "more than two million (Crimean Tatar) men, women and children in 1944." This is completely untrue. The real figure was closer to 200,000. Hackwill also suggested that nearly a million Tatars died in the process, which is also absolute rubbish.
According to America's government-funded RFE/RL information service, that number was 7,889. All very regrettable deaths, but very far removed from 1 million, or even 100,000.
Interestingly, while the English language service lied, euronews' Russian language site was again more accurate, publishing the correct figure of 200,000. One can assume that editors knew that a Russian-speaking audience would be familiar with the real history and wouldn't buy their disinformation.
Standing up for Facts
Russia's foreign ministry hasn't taken euronews' misinformation campaign lying down, essentially accusing the English-language site of the tabloidisation of news. "Sergey Lavrov has no Twitter account. The Russian language website, as you see, did not post the fake… this is not even propaganda, this is disinformation," said spokeswoman Maria Zakharova. "The possible aim was to promote a fake resource," she added.
Zakharova continued: "I used to think that such policy of the television channel's English language service was aimed against the Russian side, but no there is no doubt that it is a blow to euronews from inside, discrediting activity of this media outlet," she said. "What else should the English language service of the TV channel's website do to get attention of its leadership?"
In the past, state-funded western journalists and think tanks have accused Russia of "weaponising information" and spreading "disinformation." Indeed, the EU has even established a barely-noticed "disinformation review" directed solely at Russia.
Yet, western media and governments seem completely unconcerned when distortions are aimed at Russia, by the outlets they fund. Euronews' crude anti-Russian smears and falsehoods raise serious questions about the organization's integrity and mission.
The statements, views and opinions expressed in this column are solely those of the author and do not necessarily represent those of RT.
You can share this story on social media: