'Trump has already caused damage to US diplomatic ties'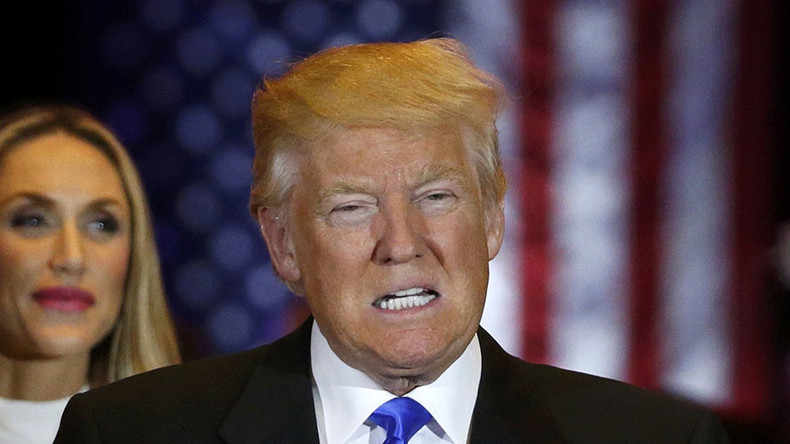 Trump's proposed Muslim ban is an attempt to pick up votes among his base, but now that he is the frontrunner seeking to appear serious in foreign policy, his weaknesses are exposed, investigative journalist Max Blumenthal says.
RT: The new mayor of London, Sadiq Khan, has said he will not visit the US if Donald Trump becomes the country's next president. Can you comment on that?
Max Blumenthal: Donald Trump, the Republican nominee for president has called for a blanket ban on non-citizen Muslims entering the US. And I think, what Sadiq Khan - who is from the UK Labour party, and is an ally of the Democratic Party and the Democratic presumptive nominee or frontrunner Hillary Clinton - is doing is embarrassing Donald Trump by exposing how much damage his Muslim ban would do to US diplomacy and its relations with its top Transatlantic ally. I think what Trump has done is laid a trap for himself by ignoring the importance of diplomacy and he did so to pick up votes among the Republican base, but now that he is the frontrunner and he is seeking to appear serious in his foreign policy, his vulnerabilities are really being exposed.
RT: Considering Sadiq Khan's personal take on the issue and the petition to block Trump from entering the UK backed by thousands in the country - how likely is it we will see a strain in US-UK relations if Trump is to become president?
MB: There will be a strain in relations with the rest of the world, especially American allies if Donald Trump becomes president. I think the greatest strain will be on US relations will Mexico, its neighbor to the south. The US is already effectively destabilized northern Mexico. But Donald Trump's relationship with Jordan, with Saudi Arabia, allies of the US that – I am not particularly excited about these alliances but you could potentially see diplomats from these countries stopped upon entry to the US because they are of the "wrong" religion under Donald Trump's proposed Muslim ban.
RT: In your opinion, will Trump's election have any effect on US relations with other countries? What changes can we expect to see?
MB: We need to understand that Donald Trump's Muslim ban violates…the Supreme Court decision Kleindienst vs. Mandel which gave the US Congress plenary power to control immigration, but which forbade Congress from restricting people from entering the US based on the religion because it violated the First Amendment of the US Constitution. So, what Trump will have to do is establish political criteria on immigration and entry which actually punishes people for their thoughts or their politics. And that is another dangerous prospect for not just people entering the US from the Middle East but for people who have dissident opinions from across the globe. And I think what we've seen already is diplomatic damage for the US because of the Republican Party's nomination of Donald Trump.
The statements, views and opinions expressed in this column are solely those of the author and do not necessarily represent those of RT.