Khan's victory in London mayoral race ends 8 years of Boris buffoonery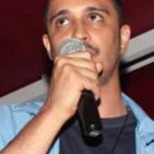 Richard Sudan is a London-based writer, political activist, and performance poet. His writing has been published in many prominent publications, including the Independent, the Guardian, Huffington Post and Washington Spectator. He has been a guest speaker at events for different organizations ranging from the University of East London to the People's Assembly covering various topics. His opinion is that the mainstream media has a duty to challenge power, rather than to serve power. Richard has taught writing poetry for performance at Brunel University.
Published time: 8 May, 2016 17:30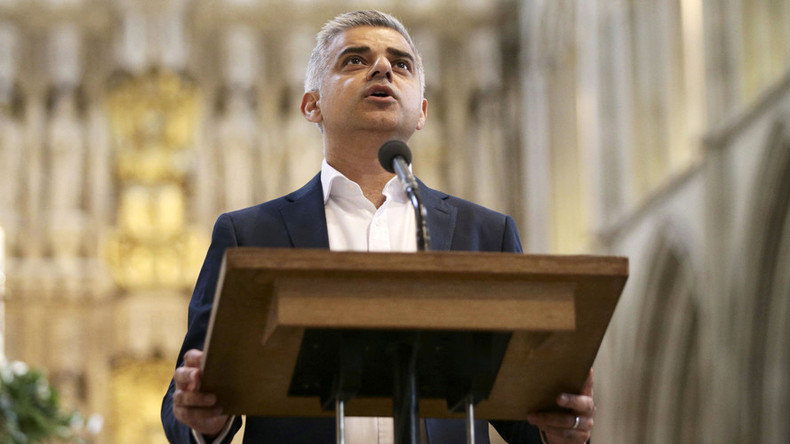 After 8 years of the Conservatives in City Hall, the London Mayoralty is back with the Labour party. The charlatan and bigoted court jester Boris Johnson is no longer mayor.
In the end Sadiq Khan, the long-time MP for Tooting won comfortably, securing the lion's share of the vote in both the first and second rounds. The last time Labour had the keys to City Hall it was with Ken Livingstone, who was also London's first mayor.
There were many issues which came to characterize the race for mayor over the last few months, but for many people it seems to have been the symbolism of Khan becoming mayor which understandably struck a chord with them, certainly at least if the initial headlines are anything to go by.
Sadiq Khan is Muslim, and at a time when real and palpable fears among Londoners exist, and when Islamophobia and unjust scrutiny of Muslims is at an all-time high, Khan being selected by Londoners was a welcome vindication to those voters who chose "Hope over Fear", as Khan himself put it in his victory speech.
Khan's victory has also been interpreted by many as a positive event for young Muslims. And there is little doubt that at a time when it's open season on young Muslims, with things like the 'Prevent' program normalizing unwarranted prejudice against them, at least they can see that prejudice does not resonate among the more than 1 million people who voted for Khan. They understand that they can also achieve political office. That is certainly a good thing.
The victory was also made to look all the more significant thanks to the low and shameless campaign trust fund run by Zac Goldsmith. Goldsmith actually had a decent reputation going into the race, and was viewed as a dapper eco-friendly libertarian who just so happened to be a Tory. But Goldsmith's reputation is now in tatters, in the aftermath of what turned out in reality to be an ostensibly racist campaign.
Goldsmith and his team tried, quite blatantly, to paint Sadiq Khan as an extremist with links to terrorists, which was simply unfair and a cheap move. Thankfully, Londoners did not buy into Goldsmith's transparent race baiting. No one saw fit to mention Goldsmith's religion during the campaign. The entire world is focusing on that point at present thought, some in a positive light, while some, like one Dutch journalist who claimed on the radio that we ought to be wary of the new mayor of London as his family are from Pakistan.
What will Khan's election mean for London, the world, and also for the Labour Party?
Well, to cut through the spin for the moment and look at the reality, if you are one of those who work in the city of London, the richest square mile in the world, early indications are favorable to you. In an article in the Spectator in January this year, Khan noted that "I welcome the fact that we have got 140 plus billionaires in London; that's a good thing". He also went on to note in the same article that Boris Johnson, who once famously described Black children as 'picaninnies', was a 'great salesman for our city'. Sadiq Khan also welcomes the fact that "there are more than 400,000 millionaires in London".
These views seem to stand in contrast to the views of the Labour leader Jeremy Corbyn, who has said he wants to decrease the gap between the rich and poor. He's also noted in the past that he'll be the most 'pro-business mayor' London has had. Khan was bankrolled to the tune of tens of thousands of pounds by wealthy property developers during his campaign, none of whom have pledged to build any affordable council housing.
On security, on the one hand it looks like a bold and positive move that Khan is now mayor. It shows that in the face of heightened tensions, London has not given in to the fear-mongering enough to not select a Muslim as mayor. However, looking at one of the key root causes of extremism, the role of Britain and indeed its role within NATO abroad, what has Khan's stance been on foreign policy? He supported airstrikes on Iraq and Libya, as did his party. These two campaigns played a huge role in causing the security concerns we now have in London. Unlike Diane Abbott MP, who has consistently spoken out against the illegal invasions and occupation of largely Muslim countries, Khan has been happy to go along with the bombing campaigns.
And finally, what does it mean for the Labour Party and political atmosphere in the UK, that Khan has been elected?
Jeremy Corbyn, who has been supportive of Khan's bid to become mayor, has been attacked by Khan ever since he was elected as Labour leader. Khan has on more than one occasion rubbished Jeremy Corbyn's economic policy. Khan is also part of a coup d'etat to rid Labour of its leader, Corbyn. This speaks to the reality of what's happening, compared with what is being perceived. Khan has been presented as a left winger, when in fact he is not. He is making it his business though, to use his influence to damage his own leader, Corbyn, who really is a left winger.
Today, just hours after winning the mayoralty, Khan has launched yet another attack on Jeremy Corbyn in the 'Daily Mirror' hammering the Labour leadership. As part of an ongoing effort to steer the party backwards, sadly many people fell into the false trap this week following some ill-advised, but not untrue comments made by former Labour mayor and key Labour figure of many decades, Ken Livingstone.
Ken Livingstone is not racist, and the false anti-Semitism charges are simply designed to derail the Labour party. Both Khan and Corbyn fell into the trap. Khan called out his own leader (something not new to Khan, clearly) and told him to 'get a grip' on racism, an absurd charge when Khan new better, and Corbyn buckled under the pressure and suspended Ken Livingstone from the party.
People are celebrating Khan's victory today, and from the outside at least, it might look justified. But the race for mayor, really became about a battle for Labour's soul over the last few days, accelerating the inevitable split between those on the left of the party and those on the center and right.
Looking in on the outside, especially from other nation's people will see progress in Khan's election and perhaps they should. But Khan is also clearly from a clique in Labour that does not respect the fact Jeremy Corbyn was elected with a democratic mandate from the people.
The London mayor's office is a powerful position controlling a budget of tens of billions of pounds. But what might be ultimately of more importance to the UK and the world, is how the mayor's office will work for or against the opposition government before the next election, and how in turn, this might shape the political dynamic over the next few years.
The statements, views and opinions expressed in this column are solely those of the author and do not necessarily represent those of RT.